Welcome to Clearwater, a sun-soaked paradise known for its pristine beaches and vibrant nightlife scene. This coastal city boasts an impressive array of bars just waiting for you to explore – from beachside havens with refreshing drinks to sophisticated lounges offering delectable craft cocktails.
In this blog post, we will guide you through the 10 best bars in Clearwater that have won over the hearts of locals and visitors alike. Whether you're craving tiki drinks by the ocean or rooftop views with your martini, our curated list has something for everyone.
Top 10 Best Bars In Clearwater
The Shipwreck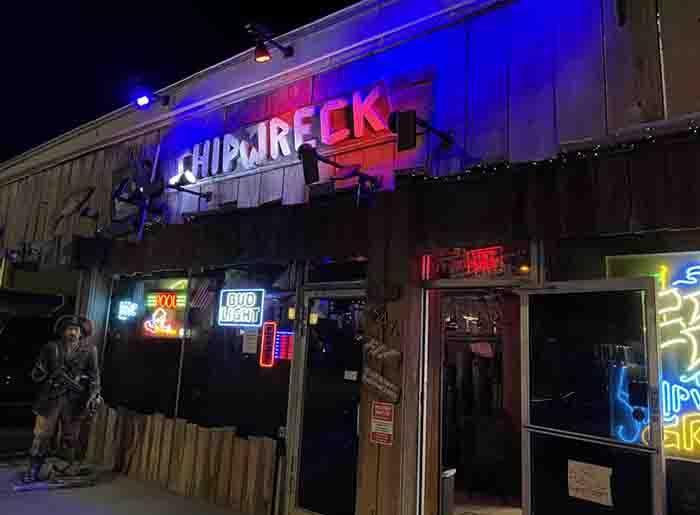 The Shipwreck has been enchanting locals and visitors alike since 1976. As the oldest bar on the beach, this nautical-themed gem boasts a full liquor menu, ice-cold beer selections, and even a pool bar to keep patrons entertained during those hot summer days.
As you sip on your favorite beverage at The Shipwreck's poolside oasis or cozy up inside amid ocean-inspired decor, you'll find yourself immersed in an authentic Clearwater experience.
From the friendly staff to the diverse crowd of fellow patrons – ranging from beach-loving tourists to laid-back locals – there is always something interesting happening at this popular establishment.
Sandbar
Clearwater Beach is home to some amazing bars, and one of the top 10 best bars in town is the Sandbar. With its prime location offering stunning gulf views, this outdoor beach bar has everything you need for an unforgettable experience.
The atmosphere at Sandbar caters perfectly to those seeking a casual spot to indulge in great food and drinks by the ocean. Satisfy your cravings with their delicious seafood dishes or popular pub fare while soaking up some sun on their patio seating area.
As day turns into night, patrons can expect live music performances that keep everyone entertained through happy hour specials and beyond.
Reboot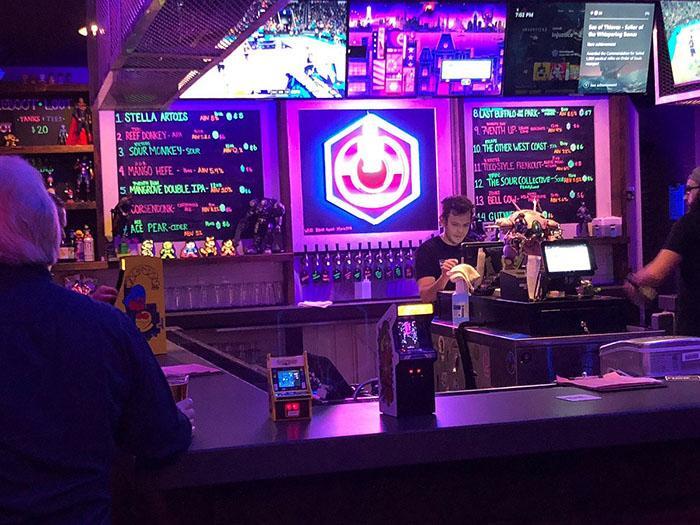 With its unique gaming-inspired theme and laid-back atmosphere, it effortlessly appeals to alcohol enthusiasts seeking a casual spot with nostalgic charm.
What sets Reboot apart from other popular bars in Clearwater is not just the creative drink menu or happy hour specials; it's also the commitment to creating an enjoyable experience for patrons.
This local gem features comfortable seating areas, outdoor patios perfect for soaking up Florida's sunny weather, and live music venues showcasing talented bands from around the region.
Reefers Social Club
Reefers Social Club is a top bar and grill in Clearwater, located at 600 Mandalay Ave. This popular spot has made it to the list of the Best Bars in Clearwater, drawing crowds for its stiff drinks and lively atmosphere.
Vue 360 Rooftop Bar
One of Clearwater's newest and most upscale bars is the Vue 360 Rooftop Bar, nestled on top of the Courtyard by Marriott Clearwater Beach Marina. The bar offers stunning waterfront views and serves a variety of tropical cocktails that are perfect for sipping while enjoying the serene ambiance.
With its trendy décor, lively music, and outdoor seating area, Vue 360 is quickly becoming one of the hottest spots in Clearwater's nightlife scene.
From classic margaritas to innovative mixology creations like their "Caribbean Sunset" cocktail made with pineapple juice and coconut rum, there's something for everyone at this chic establishment.
Monkey Bar Of Clearwater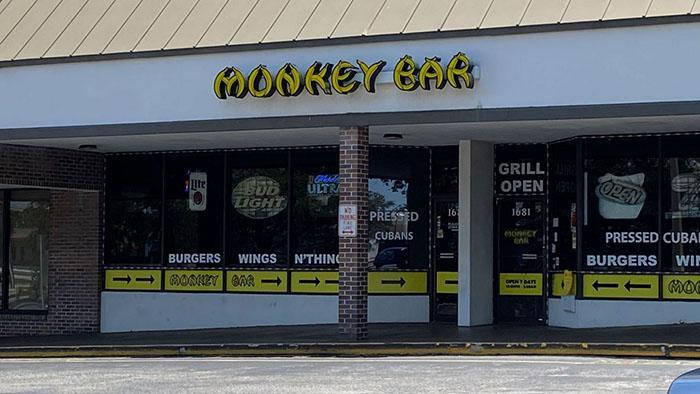 Monkey Bar of Clearwater is a fantastic, family-owned bar that has recently been recognized as one of the best bars in Clearwater.
Located in a Plaza, this rustic bar offers great happy hour specials and drinks that will soothe anyone's thirst.
But what sets Monkey Bar of Clearwater apart is its commitment to live music. The bar features an exciting band schedule where local bands perform for its patrons and keep them entertained throughout the night.
Hi-Fi Rooftop Bar
Located at the historic Fenway Hotel, this rooftop bar offers breathtaking panoramic views of the pristine Clearwater Beach, as well as Honeymoon Island and Caladesi Island.
In addition to its gorgeous aesthetics, Hi-Fi Rooftop Bar boasts live music events that are a huge draw for patrons seeking an energetic nightlife spot in Dunedin, FL.
Shephard's Tiki Beach Bar And Grill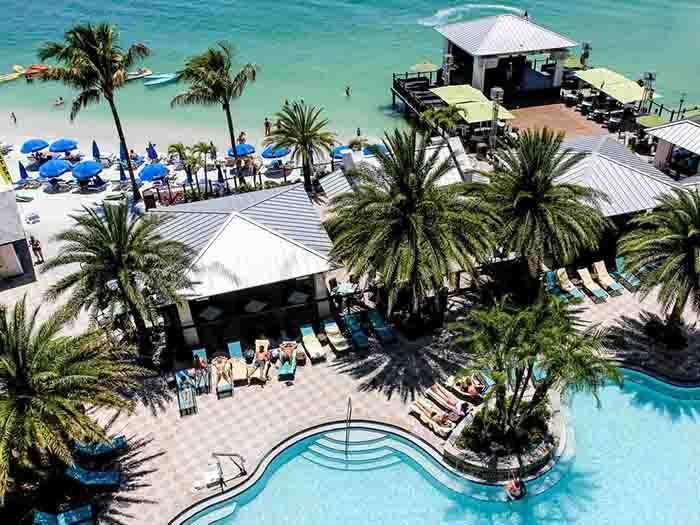 This bar is part of the renowned Shephard's Resort and has been ranked as one of Florida's Top 10 Beach Bars several times over the years.
At night, the atmosphere at Shephard's Tiki Beach Bar turns lively with live music events that rock till late at night. Step into this open-air bar to savor some delicious food or to sip on a beachfront cocktail under the stars.
Frenchy's Rockaway Grill
Frenchy's Rockaway Grill is a popular destination for those looking to enjoy beachfront dining with stunning sunset views.
Located in Clearwater, this casual spot offers coastal cuisine and a laid-back atmosphere perfect for those looking to unwind after a long day.
Visitors can relax outdoors on the waterfront patio or inside the cozy restaurant while enjoying classic American fare like burgers, seafood salads, and sandwiches. Additionally, Frenchy's Rockaway Grill also features a full bar with an extensive drink menu featuring tropical drinks and craft beers – making it easy to find something refreshing to sip on while soaking up some sun.
Surfside Tap House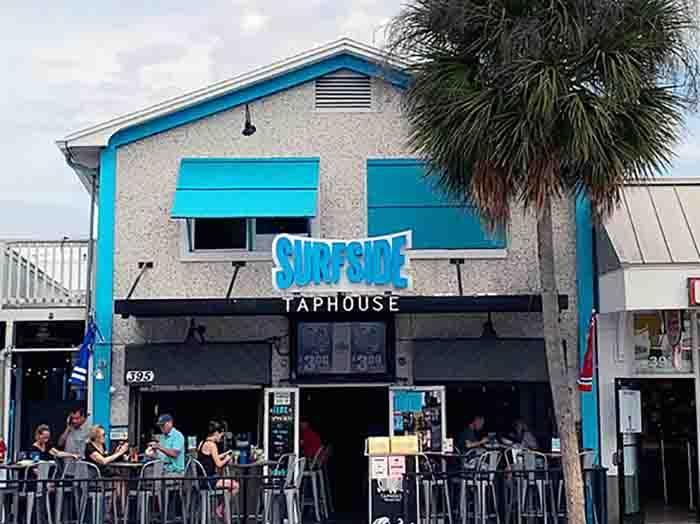 This popular beachfront spot boasts a casual atmosphere that's perfect for those looking to unwind after a long day.
Aside from its lively ambiance and drinks selection featuring some of the best craft breweries around town, Surfside Tap House has an extensive food menu that will satisfy even the pickiest eaters out there.
Conclusion
Clearwater is brimming with the best bars that cater to every taste and preference. From beachfront bars to rooftop lounges, cocktail enthusiasts have plenty of options to choose from when looking for a place to unwind after a long day.