Welcome to the vibrant nightlife scene of Long Beach, California, where an array of bars cater to every taste and preference. From trendy cocktail lounges and waterfront gastropubs to rooftop bars boasting panoramic ocean views, this city has something for everyone looking to unwind with friends or explore the exciting bar scene.
The 17 Best Bars In Long Beach
Baby Gee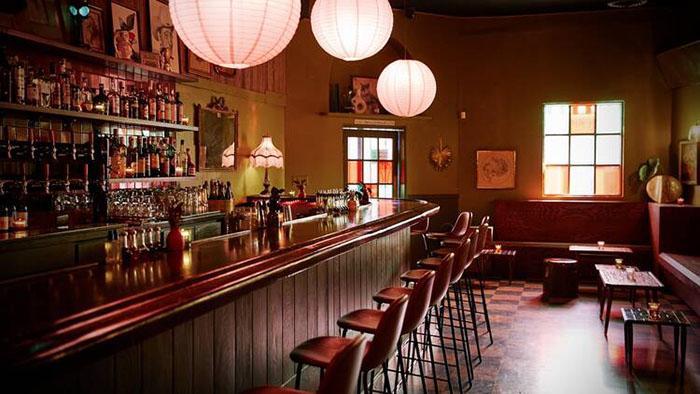 Nestled in the heart of Long Beach's bustling bar scene, Baby Gee has quickly made a name for itself as one of the  best bars in the area.
Baby Gee's commitment to providing not just great drinks but also rich experiences for its clientele has earned it recognition from the Spirited Awards as one of the Top 10 Best New Bars in the U.S West.
With a community-focused approach, you'll find yourself easily immersed in fascinating conversations with fellow bar-goers while savoring some of Long Beach's finest mixology creations.
The 908
This popular watering hole has earned a reputation for attracting an eclectic crowd who enjoy celebrating good times surrounded by great company.
As part of the renowned Long Beach nightlife scene, this standout bar distinguishes itself through its commitment to local culture by supporting nearby businesses and events.
Known for hosting live music performances featuring talented artists from across various genres—you might even catch some impromptu pub sing-alongs—The 908 caters to those who appreciate entertainment venues with a personal touch.
Mezcalero Long Beach
Mezcalero Long Beach, a popular bar situated in the heart of Downtown Long Beach, is the perfect spot to indulge in a variety of agave-based spirits and expertly crafted cocktails.
Known for its lively downtown nightlife, Mezcalero offers patrons an upscale yet casual atmosphere where they can enjoy delicious drinks while surrounded by stunning décor.
As part of The 17 Best Bars In Long Beach lineup, Mezcalero distinguishes itself with a unique focus on agave spirits complemented by an impressive menu of craft cocktails which attract locals and tourists alike.
Adding to its allure is the outdoor terrace area that provides guests with additional space to mingle and unwind amidst the bustling cityscape below.
The Stache Bar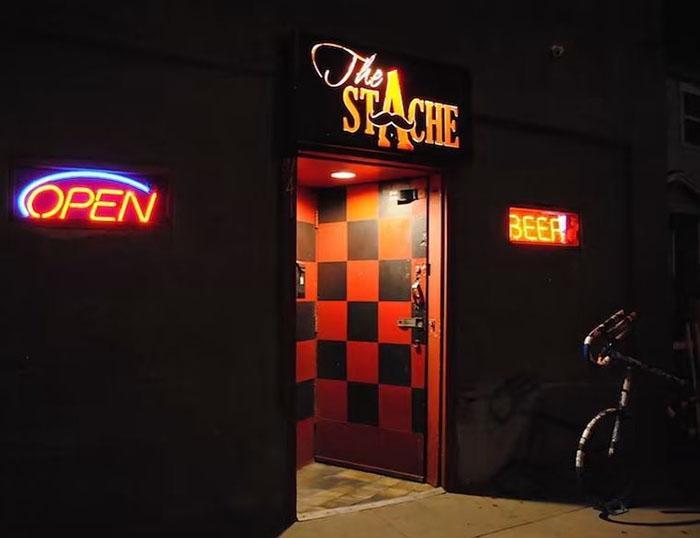 The Stache Bar is a unique mustache-themed dive bar in Long Beach, California that offers a hip and casual atmosphere for patrons to enjoy artisanal cocktails and local craft beers.
The full liquor bar also features an impressive wine collection, all at reasonable prices that make it a popular hangout spot amongst locals.
The Blind Donkey
The Blind Donkey is a whiskey bar in Long Beach, California that has quickly become a favorite among locals and visitors alike. With its dimly lit atmosphere and live music performances, it's an ideal spot for those looking to unwind after a long day at work or explore the thriving Long Beach nightlife scene.
One of the standout features of this establishment is its extensive whiskey collection,but they don't stop there – their full bar also offers signature cocktails and delicious American cuisine that perfectly complements their impressive drink selection.
Roscoe's Jazz Lounge
Roscoe's Jazz Lounge is one of the best bars in Long Beach, offering a casual yet sophisticated atmosphere. It boasts live jazz music on Saturdays, blues on Fridays, and R&B performances by new talent.
This venue has received positive reviews online for its great selection of specialty cocktails and reasonable prices. The lounge also features a full bar with an extensive wine collection that caters to all tastes.
The Federal Bar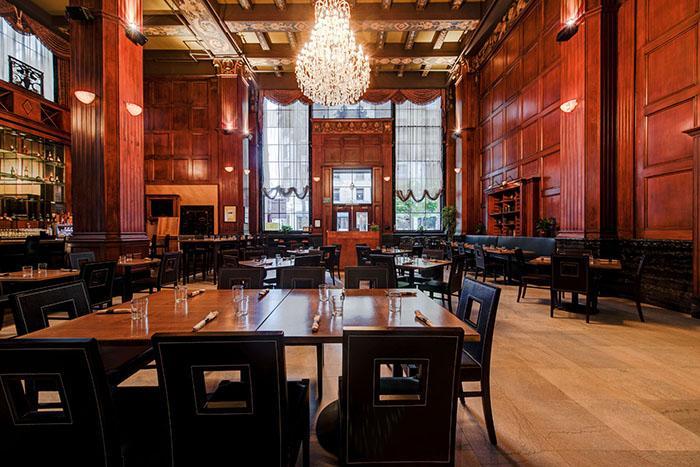 Located at 102 Pine Ave, The Federal Bar is a popular high-end gastropub and bar that offers an extensive selection of drinks and delicious bar food.
What's more, it boasts an underground speakeasy extension known as The Federal Underground that can accommodate up to 300 people.
The place has made several lists such as "The 16 Best Bars in Long Beach" and "The 50 best bars and drinks in Long Beach." With a focus on offering guests a unique experience, this whiskey-centric cocktail bar includes excellent service with beverage options ranging from classic cocktails to craft beers.
Belmont Brewing Company
Belmont Brewing Company is a must-visit bar in Long Beach, especially for those who love craft beer and pub food. Situated near the beach at 25 39th Pl, this local hangout offers breathtaking ocean views that add to its charm as a tourist attraction.
The bar's extensive drink menu features an array of handcrafted brews made in-house, such as the Stupid Stout and Strawberry Blonde Ale, which are highly recommended by locals.
Belmont Brewing Company also serves American cuisine that pairs well with their delicious drinks.
Cowfish
Cowfish is one of the standout bars in Long Beach, offering up a unique blend of tiki culture and mixology. This lounge serves some of the best specialty drinks in town, with a focus on rum-based cocktails that transport you to an island paradise.
If you're looking for a place to unwind after work or explore during nightlife, Cowfish is perfect for both scenarios.
Whether you're into craft beer or cocktails, Cowfish has something for everyone. This bar is part of the best bars in Long Beach featured at events like Hukilau where guest Tiki bar teams serve up signature drinks.
The Stave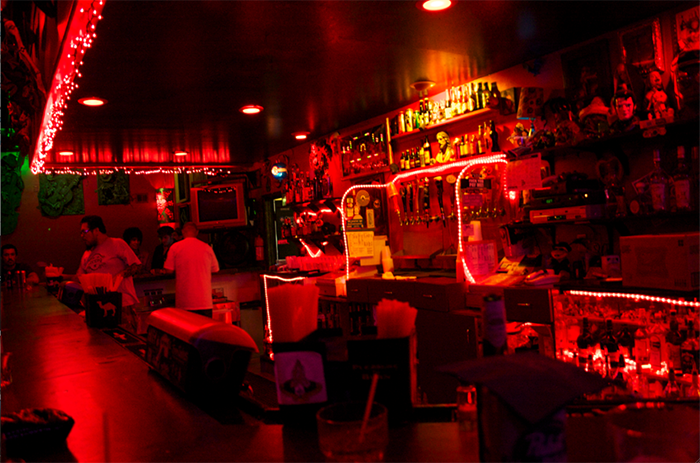 The Stave is a must-visit bar for anyone in Long Beach who enjoys whiskey, beer and wine. Located on The Promenade in Downtown Long Beach, this friendly gastropub offers an impressive collection of 75 plus whiskeys, 40 plus wines, and 23 draft beers.
If you are looking for the best selection of Scotches, Bourbons, and Whiskeys in Long Beach, then look no further than The Stave.
At The Stave Bar, you can get your hands on craft beer and wine that is not only delicious but affordable as well. You will also feel welcome here as the staff is very accommodating to your needs.
If you're feeling hungry after all those drinks, try out some of their delicious food options such as their cheese platters or pulled pork sandwiches that pair perfectly with your preferred beverage.
Beachwood Brewing
This local brewery, located in downtown Long Beach, specializes in high-quality craft beer and gastropub-style food that pairs perfectly with their beer flights.
With over a dozen different beers on tap at any given time, visitors can enjoy everything from hoppy IPAs to rich stouts and barrel-aged sours.
The atmosphere at Beachwood Brewing is cozy yet modern, with exposed brick walls and industrial-chic decor that creates a laid-back vibe perfect for enjoying a night out with friends or grabbing lunch during the day.
Bo-beau Kitchen + Roof Tap
Bo-beau kitchen + roof tap is a must-visit location for anyone who loves French cuisine and craft beer. This bi-level restaurant is located in downtown Long Beach, California and offers a formal dining space, bar fare, and a rooftop patio with stunning views.
Aside from its impressive drink selection, this gastropub also serves up delicious comfort food dishes. Whether you're in the mood for classic French favorites like escargot or something more familiar like mac & cheese or truffle fries, there's something on the menu to satisfy everyone's cravings.
The Pike Bar & Fish Grill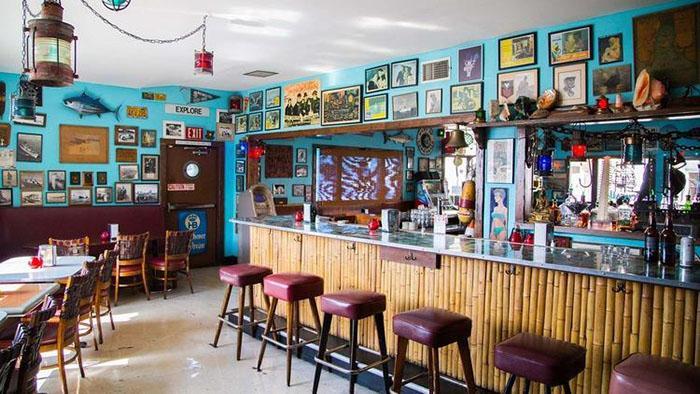 The Pike Bar & Fish Grill is a standout venue that offers a unique dining and entertainment experience in Long Beach, California. With its laid-back vibe, casual atmosphere, and talented DJs playing live music every night of the week, the bar has quickly become a go-to spot for locals seeking to unwind after work or party on weekends.
Owned by Chris Reece – a member of the iconic punk rock band Social Distortion- The Pike attracts both tourists and residents looking to chill out with friends over beers while enjoying stunning sunsets along the beach.
The Sky Room
The Sky Room, located on the 15th floor of the historic Breakers building in Long Beach, has been a staple in the city's bar scene since 1938. It's not just any ordinary bar; it boasts panoramic ocean and city views that can take your breath away.
The rooftop bar offers an ambiance unlike any other with its fine dining experience and award-winning cuisine. Not only does The Sky Room focus on high-end food, but they also prioritize seasonality by serving farm-to-table produce.
With their exceptional service and stunningly crafted cocktails, The Sky Room is one of Long Beach's most preeminent fine dining establishments, earning them a coveted 4 Diamond Chef rating.
The Harbor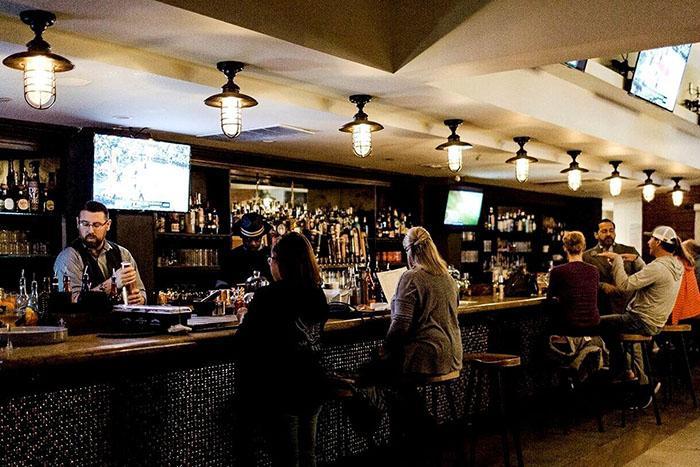 Located in Downtown Long Beach, The Harbor is a popular spot among locals and visitors alike. With its sleek decor and stylish ambiance, this bar offers an extensive list of cocktails, craft beers, and premium spirits.
Whether you're looking to catch up with friends or enjoy a night out on the town, The Harbor has got you covered.
As one of the best bars in Long Beach for nightlife enthusiasts, The Harbor provides plenty of entertainment options throughout the week. From trivia nights to karaoke sessions and live music performances, there's always something fun happening here.
Shannon's On Pine
Shannon's on Pine is an Irish pub and sports bar that ranks among the 17 best bars in Long Beach. This popular spot offers classic pub grub, live music, and multiple flat screen TVs for watching sports.
If you're looking for a lively sports atmosphere with craft beer and signature drinks, Shannon's on Pine should definitely be on your list. The eclectic décor adds to the already buzzing nightlife scene of Long Beach, making it a great place to hang out with friends or catch up on a game.
The Brit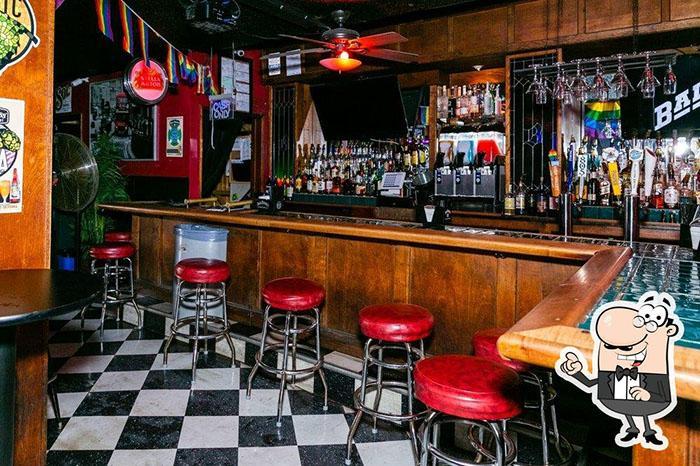 For those looking for a more British pub vibe, The Brit is a must-visit spot in Long Beach. Located on East Broadway, this establishment offers an extensive selection of beers and cocktails that will transport you across the pond.
In addition to its impressive drink menu, The Brit also features live music performances by local artists throughout the week.
Conclusion
In conclusion, Long Beach has a thriving bar scene with plenty of options for every type of drinker. From rooftop bars with stunning ocean views to cozy speakeasies and gastropubs offering the best craft beer in town, there's something for everyone.
With so many great bars to choose from, it's easy to plan a fun pub crawl or night out.on the town.