Welcome to the vibrant nightlife of Norfolk, Virginia! Known for its naval history and beautiful waterfront, this buzzing city also boasts an incredible array of bars that cater to every taste and preference.
In our carefully curated list of the 13 Best Bars in Norfolk Virginia, we've gathered a diverse selection featuring everything from craft cocktails to mouthwatering burgers, ensuring your night out in this charming city will be nothing short of extraordinary.
So whether you're seeking a low-key evening or an all-out celebration, grab a glass and join us as we explore Norfolk's finest watering holes
Top 13 Bars In Norfolk, Virginia
The Birch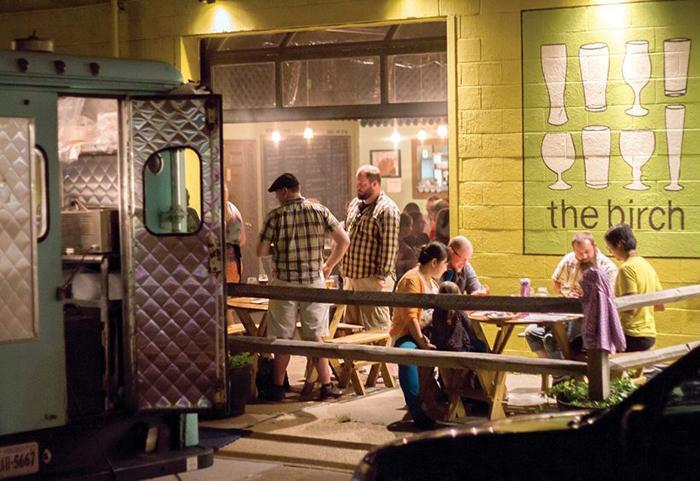 Tucked away in the charming city of Norfolk, Virginia, The Birch is a must-visit destination for alcohol enthusiasts seeking high-quality craft beers and exceptional atmosphere.
Offering an extensive selection of unique brews, including rare and exotic choices that cater to true beer connoisseurs, The Birch is known for its dedication to showcasing local breweries alongside international flavors.
With specialty beers constantly rotating through their taps and bottle selections, visitors can always expect something new and exciting with each visit.
Cogan's Pizza And Ale House
Cogan's Pizza and Ale House is a must-visit spot for anyone seeking the perfect combination of delicious pizza, an extensive craft beer selection, and an engaging sports bar atmosphere.
Cogan's North Colley location has become famous for its mouthwatering pizzas and ice-cold beers that continue to impress both locals and visitors alike.
While the tempting variety of pizzas is certainly worth exploring at Cogan's Pizza and Ale House, their impressive craft beer list should not be overlooked either. Featuring numerous options ranging from local favorites to international brews, even the most discerning beer enthusiasts will find something to satisfy their palate at this popular Norfolk hangout spot.
Jack Brown's Beer And Burger Joint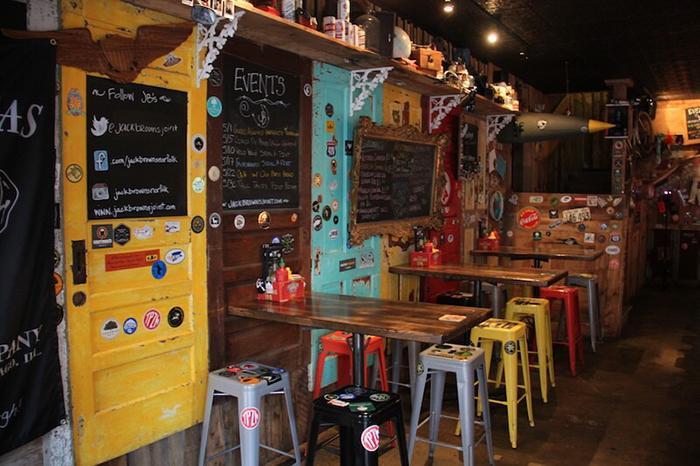 Known for their gourmet burgers crafted from 100% Natural Wagyu beef, this casual dining spot is perfect for those seeking comfort food with a unique touch.
As an alcohol enthusiast's haven, Jack Brown's presents a diverse array of local brews to quench even the most discerning palate. With their beer menu being regularly updated and available to view in real-time online, patrons can always expect fresh flavors at this American cuisine hotspot.
Press 626 Wine Bar
Press 626 Wine Bar is a top-notch wine bar located in the historic Ghent district of Norfolk, Virginia. It is known for its exceptional wine list, craft beers and artisanal cocktails.
The restaurant offers a varied menu of locally sourced American plates with gourmet appetizers that pair perfectly with their extensive bottled wine selection. You can never go wrong when you order one of their specialty drinks or try one of their happy hour specials such as 50% off by-the-glass wines on certain days.
The Public House
This cozy spot offers a great selection of beer and wine, as well as delicious food that pairs perfectly with your drink of choice.
Located in the heart of Ghent, The Public House is also known for its live music events and trivia nights. Whether you're looking to unwind after work or enjoy some weekend entertainment, this bar has something for everyone.
Torch Bistro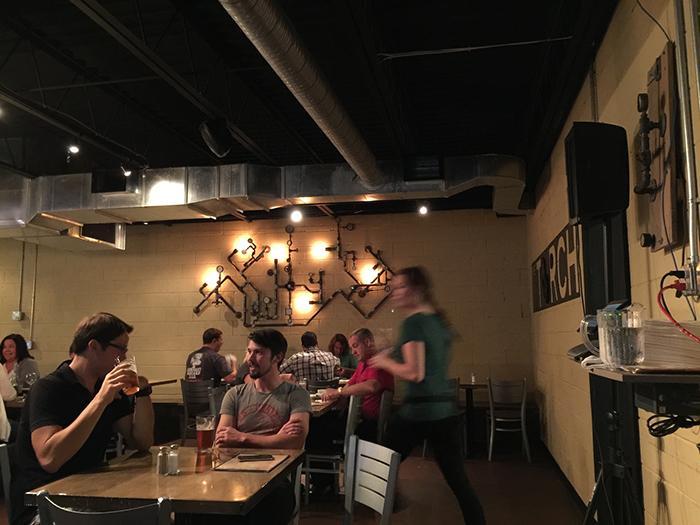 Located in the trendy Chelsea District, this American style bistro offers a unique industrial atmosphere complete with iron piping bar stools and a sheet metal bar.
Aside from the drinks, patrons can enjoy weekly trivia nights hosted by Phoenix from Bar Trivia LIVE or one of the many special events and promotions put on by Torch Bistro.
The lowkey atmosphere and friendly staff make it easy to relax while enjoying delicious food and drinks with friends at Torch Bistro.
Streats Norfolk
Nestled in the unique restaurant and bar scene of Norfolk, Virginia, Streats is a must-visit for anyone looking to enjoy an evening out with good drinks and great food. The establishment offers indoor dining and bar seating options, perfect for those looking to unwind after a long day or simply indulge in some cocktails and drinks.
Streats has been featured as a highlighted dining option in the article "Friday Flavor," proving its relevance in the nightlife of Virginia. Whether you're meeting up with friends or catching up over dinner with colleagues, this establishment has something for everyone.
The Barrel Room
The Barrel Room  a cozy and intimate spot offering an extensive list of craft beers and specialty cocktails. With its warm ambiance, exposed brick walls, and rustic wooden décor, it's no surprise that The Barrel Room has become a popular hangout spot among locals and visitors alike.
What sets this bar apart from others is their impressive collection of whiskey- with over 200 options to choose from.
If you're feeling hungry while at The Barrel Room, be sure to check out their menu filled with delicious small plates perfect for sharing with friends. Their truffle fries are a must-try- crispy and perfectly seasoned; they pair well with any drink on the menu.
Brick Anchor Brew House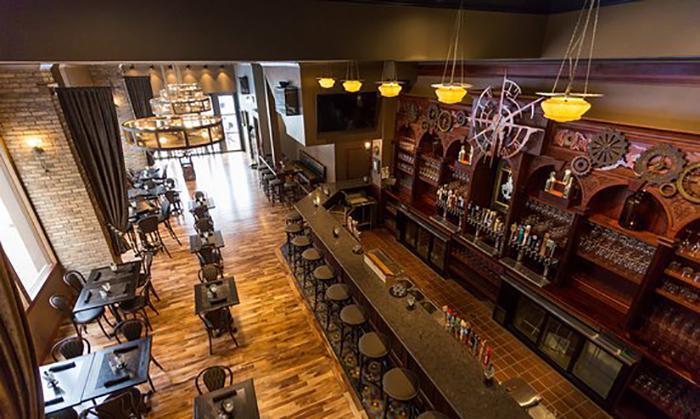 With 60 selections on tap and 40 bottles/cans, they offer a wide range of local brews and popular favorites.
The restaurant also has an impressive food pairing menu that complements their beer offerings perfectly.
However, it's important to note that this beloved bar will be closing its doors at the beginning of February 2023.
Luna Maya Bar And Grill
Located in Norfolk, Virginia, the restaurant prides itself on offering vegan and vegetarian dining options alongside their meat-filled dishes.
With 195 unbiased reviews on Tripadvisor, Luna Maya has made its way to the top of the list as one of the best restaurants in Norfolk.
But Luna Maya doesn't just offer good food and drinks; their takeout services allow you to enjoy their mouth-watering menu from home or on-the-go. Plus, with health inspections regularly conducted at this restaurant establishment, you can be sure your meal is not only tasty but also safe to eat.
Grain
Located on the fifth floor of The Hilton Main, this rooftop beer garden offers one of the best selections of craft beer in the city.
In addition to its great drinks selection, Grain boasts a fantastic ambiance with stunning views overlooking downtown Norfolk. It's no surprise that many people consider it one of the hippest bars in town.
Repeal Bourbons And Burgers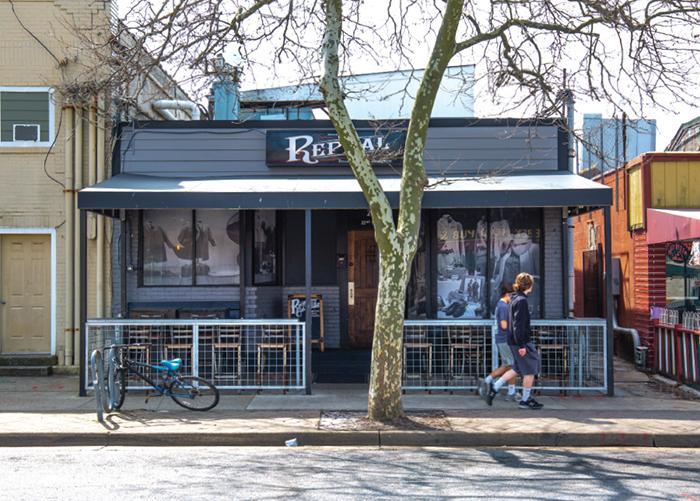 This speakeasy-themed restaurant serves up an eclectic selection of over 100 brands of bourbon and whiskey, including 13 ryes and 23 rare bottles.
But where Repeal Bourbons and Burgers truly shines is with their unusual burger options.
Supper Southern Morsels
Supper Southern Morsels is a popular rooftop bar located in the heart of Norfolk, Virginia. This unique restaurant offers a reinvented spin on traditional Southern-style cuisine and comfort food that is sure to satisfy any craving.
The 3,000 square foot rooftop dining area allows visitors to enjoy their meals with beautiful views of downtown Norfolk.
In addition to their delicious food options, Supper Southern Morsels also offers a wide selection of craft cocktails, local beers, and specialty drinks for patrons to enjoy during happy hour or while listening to live music.