Welcome to Plano, Texas – a haven for nightlife enthusiasts! Home to an impressive array of bars and hotspots, this city offers an unforgettable night out experience.
In this blog post, we'll be revealing the top 10 bars in Plano that cater to various tastes – from delicious craft beers and exquisite cocktails to scrumptious pub food and vibrant live music scenes.
So whether you're a local or just visiting, strap in as we take you on a whirlwind tour of the best spots for happy hour gatherings or weekend shenanigans.
Top 10 Best Bars In Plano, TX
Holy Grail Pub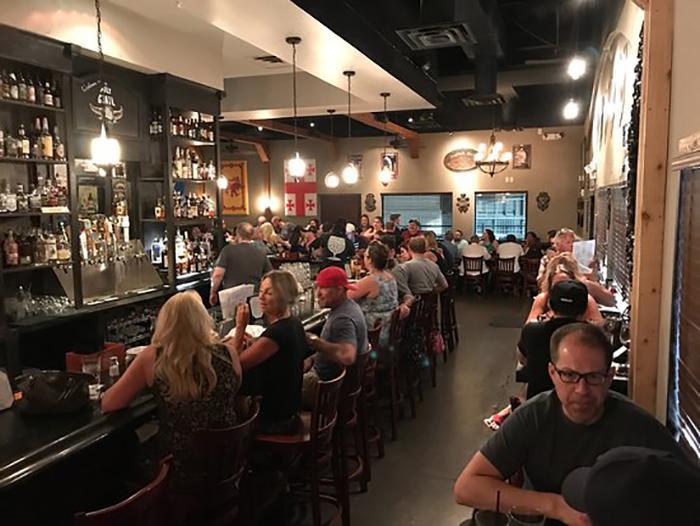 Holy Grail Pub has made its mark among the  best bars in Plano, TX by providing an exquisite selection of craft beers and a scratch kitchen that satisfies all your cravings.
Not just limited to fantastic beer choices, Holy Grail Pub also excels in mixology, offering unique cocktails crafted to impress even the most discerning alcohol aficionado.
The pub fare menu complements the drinks perfectly – think mouthwatering dishes featuring high-quality ingredients executed with finesse.
32 Degree Rooftop Bar
If you're seeking a unique Plano nightlife experience with an incredible view, look no further than 32 Degree Rooftop Bar. This bar's claim to fame is its location atop Urban Crust, a multilevel wood-fired pizzeria housed in a historic building.
At 32 Degree Rooftop Bar, you can expect not only exquisite cocktails but also an inviting lounge ambiance that will keep you coming back for more.
The Fillmore Pub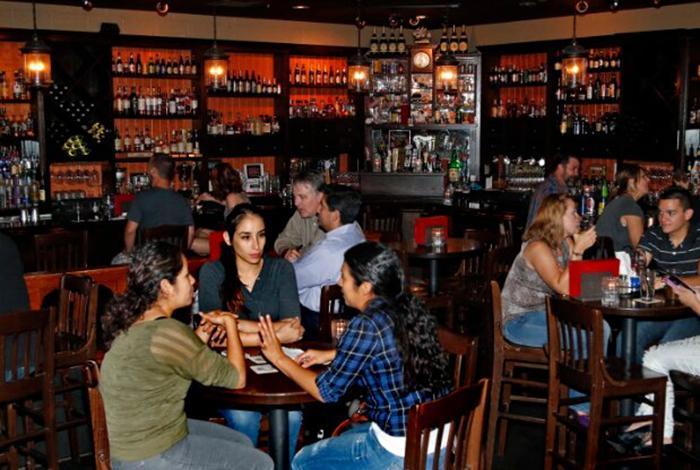 Located in the heart of downtown Plano, The Fillmore Pub is perfectly positioned for those looking to unwind after work or gather with friends for a fun night out. Aside from their impressive whiskey selection and array of craft beers listed on the Plano Beer Guide, patrons can expect mouthwatering homemade dishes that complement their chosen drinks.
Katy Trail Ice House Outpost
Katy Trail Ice House Outpost is one of the  best bars in Plano, TX and a must-visit for anyone looking for an excellent craft beer experience. Located in West Plano, this Austin-style beer garden and restaurant has numerous offerings that will please both casual drinkers and serious beer enthusiasts alike.
The establishment boasts a large patio area where patrons can enjoy their drinks along with some delicious BBQ or bar bites.
With over 28 different beers to choose from, including seasonal offerings and trusted staples, Katy Trail Ice House Outpost provides visitors with an array of options to suit all tastes.
Whether you prefer light lagers or bold IPAs, this local bar has something for everyone.
Sixty Vines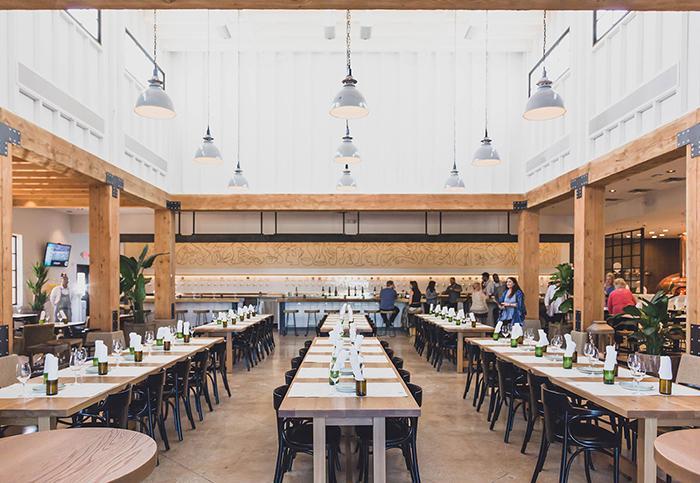 Sixty Vines is an exceptional wine-themed restaurant located in Plano, Texas that offers a unique dining experience. It boasts of an upscale atmosphere and a vast selection of wines from all over the world.
The restaurant's menu features flavorful dishes prepared by top chefs using locally sourced ingredients.
The establishment has received numerous positive reviews on TripAdvisor attesting to its excellent food, impeccable service, and good wine selection.
Customers particularly love the fact that they can dine al fresco on the outdoor terrace or enjoy breathtaking views of Legacy West from inside the glass-walled dining area while sipping on some of their favorite wines.
The Boardwalk At Granite Park
This small outdoor boardwalk separates seven waterfront restaurants from a pond with fountains in the middle, which makes for an enjoyable and relaxing atmosphere to enjoy drinks with friends.
The Boardwalk offers many summer activities and entertainment options that cater to those who love drinking establishments with craft cocktails, happy hour specials, and outdoor seating.
Whether you're looking for an after-work drink or a night out on the town, The Boardwalk has something for everyone.
Ringos Pub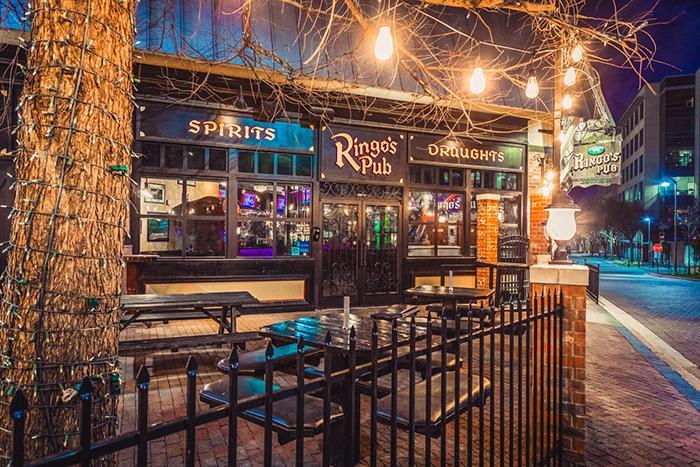 This cozy pub offers a casual atmosphere that's perfect for gathering with friends over drinks and delicious food.
In addition to their wide selection of beer offerings, Ringo's Pub is known for its highly rated food. From classic bar fare like wings and burgers to savory entrees like fish tacos and steak sandwiches, there are plenty of options on the menu to satisfy your cravings.
And let's not forget about the awesome bar staff – they're always attentive and make sure you have a great time while you're there.
Malarkey's Tavern
Malarkey's Tavern is a top-rated bar in Plano, TX and a local hangout for those looking to socialize over drinks. This downtown pub offers happy hour specials and daily entertainment, making it an ideal spot for nightlife lovers.
If you're searching for a place to unwind after work, Malarkey's Tavern has got you covered with its wide selection of drinks ranging from beer to cocktails.
BoomerJack's Grill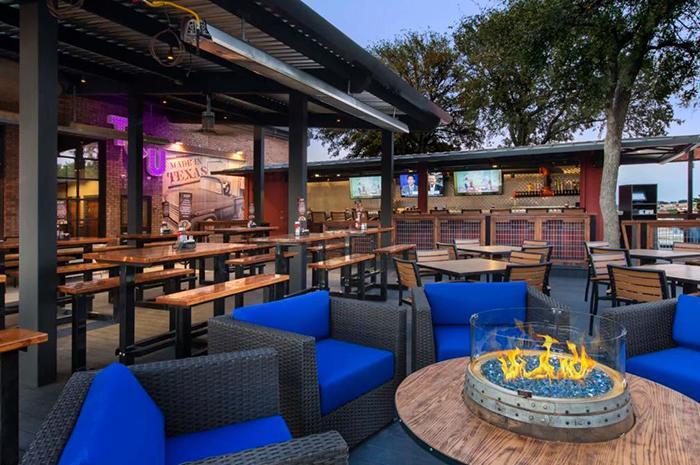 BoomerJack's Grill & Bar is a popular spot located on the southwest corner of 121 and Preston Road in Plano, TX.
The bar has several locations in North Texas, including Uptown Dallas, Southlake, and Plano. BoomerJack's Grill & Bar is open daily from 10:30 am to midnight, giving patrons ample time to enjoy their happy hours and food specials.
The Brass Tap
With over 60 taps and 150 varieties from local, national, and international breweries, there's something for everyone at this popular drinking destination.
The bar has received recognition in various publications as a must-visit place for those looking for the best bars in North Texas. Not only does The Brass Tap offer excellent brews, but it also serves delicious food options to complement your drink of choice.
Whether you're meeting friends or just want to relax after work, The Brass Tap provides a chill atmosphere with happy hour specials that will keep you coming back for more.
If you're looking for an award-winning bar with great food and drink options, be sure to visit The Brass Tap on your next night out in Plano.