Welcome to your ultimate guide to the 13 best bars in Reno, where nightlife thrives with a diverse array of drinking establishments catering to every taste imaginable.
Whether you're looking for craft cocktails, live music, sports bars or just a unique atmosphere to unwind after a long day, this list has got you covered.
The Top 13 Best Bars In Reno
Craft Wine & Beer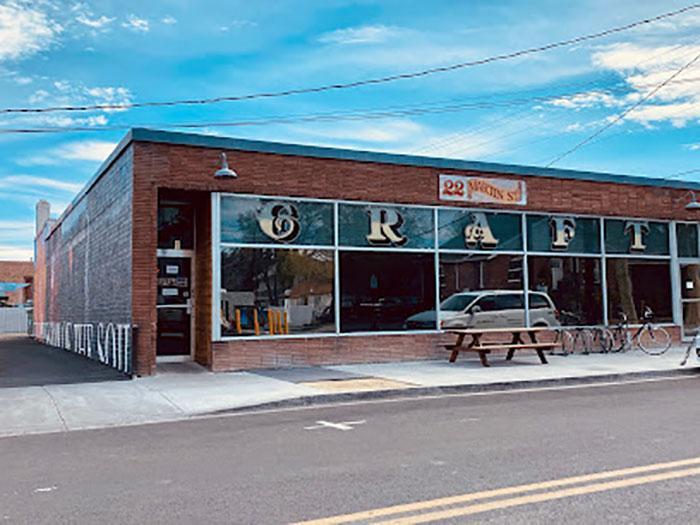 Craft Wine & Beer, located at 22 Martin Street in Reno, NV, has earned its place as one of the top bars on our list of the best bars in Reno.
Known for its carefully mixed cocktails and an impressive selection of local craft beers, this popular spot is a must-visit for those looking to experience the city's vibrant bar scene.
Not only can you find classic draft beers here, but Craft Wine & Beer also takes pride in being featured on the esteemed Reno Beer Guide. This makes it an ideal destination if you're planning to sample some of the best brews that Nevada has to offer.
For patrons seeking more interactive entertainment during their visit, this establishment happens to be close to several other bars with games listed among the top 10 venues in Reno.
Chapel Tavern
If you're after a remarkable cocktail experience in Reno, Chapel Tavern should be high on your list of must-visit establishments. Located in the bustling Midtown district, this cozy and eclectic bar boasts a diverse crowd and expertly mixed craft cocktails that cater to every palate.
The bartenders at Chapel Tavern exhibit exceptional mixology skills using fresh ingredients and top-quality spirits, ensuring each drink offering is nothing short of spectacular.
Whether you're seeking classic rum drinks or unique craft concoctions tailored to your taste preferences, this acclaimed establishment has something for everyone. Frequent updates to their menu make each visit exciting while maintaining their reputation for excellence among Reno nightlife enthusiasts.
Death & Taxes Provisions And Spirits
If you're searching for an exceptional cocktail bar in Reno, look no further than Death & Taxes Provisions and Spirits.
Known for their extensive spirits selection, including a "Spirits Bible" and BottleShop, this establishment has bartending expertise that is second to none.
Customers rave about their meticulously crafted cocktails such as the Penicillin cocktail while appreciating the knowledgeable staff members who are always ready with recommendations tailored to individual tastes.
The Polo Lounge
Located in the heart of Midtown Reno,this popular spot is known for its cozy atmosphere and full menu, making it an ideal choice for those looking to grab a drink or enjoy a meal with friends or family.
With over 65 customer reviews and an average rating of 4 stars out of 5, it's clear that The Polo Lounge has built a loyal following among locals and tourists alike.
Plus, the bar accepts credit cards which adds convenience to your night out on Reno's bustling nightlife scene.
The Eddy
The Eddy is a bar located in the heart of downtown Reno that offers a unique community experience for those seeking good drinks and great company.  The Eddy boasts an impressive selection of craft beer, wine on tap, and cocktails.
With tap handles that rotate regularly, there's always something new to try at The Eddy.
1864 Tavern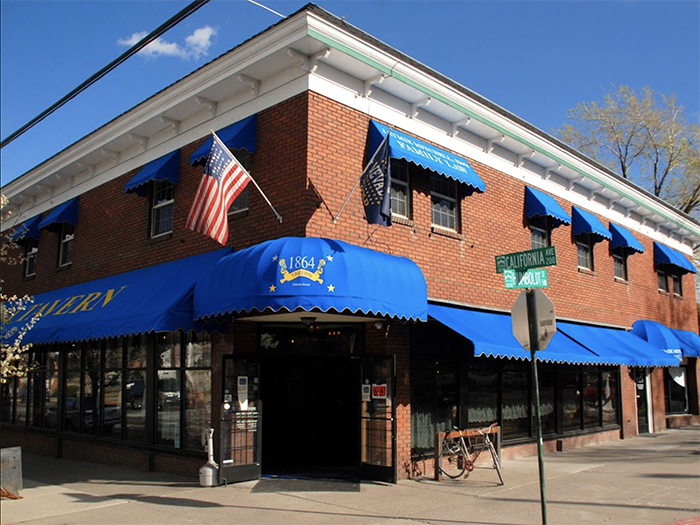 1864 Tavern is a must-visit bar in Reno for those who appreciate mixology and local culture. Located in the CalAve District, the bar's name pays homage to the year Nevada became a state.
The unique atmosphere of this bar celebrates Nevada's history and passion for spirits.
At 1864 Tavern, expert bartenders create craft cocktails using locally sourced ingredients to give patrons an unforgettable experience that reflects Nevada's love for libations.
Rum Sugar Lime
Rum Sugar Lime is a popular cocktail bar located in the heart of Reno's Midtown district. It has become one of the best bars in town due to its unique selection of rum and seasonal cocktails that keep visitors coming back for more.
The bar offers an intimate and vibrant atmosphere with live music, including samba and salsa, adding to its allure as a local hotspot.
If you're looking for a place to enjoy a refreshing drink in an exciting environment where everyone feels welcome, Rum Sugar Lime is definitely worth visiting. Customer reviews rave about their creative cocktails that are crafted using fresh ingredients, making it an excellent tourist attraction if you're ever in town.
The Saint
The Saint is one of the best bars to visit in Reno for those struggling with alcoholism. This bar offers a unique atmosphere that caters to people who want to enjoy their time socializing without feeling pressured to drink.
The Saint features a vintage vibe, with an impressive collection of pre-Prohibition era spirits and craft cocktails available for those who are looking for something different.
You can watch performances from local bands or talented DJs while enjoying delicious food and refreshing beverages that don't contain alcohol.
Best of all, this bar has friendly bartenders who know how to make anyone feel welcome, even if they're not ordering alcoholic drinks.
Pignic Pub & Patio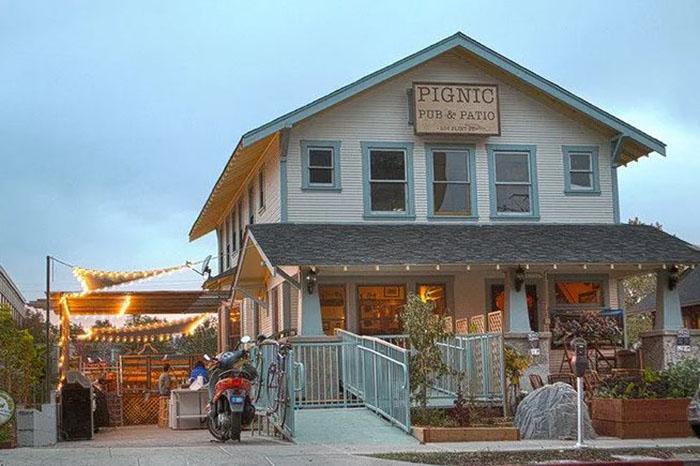 This bar offers a relaxing atmosphere that feels more like a backyard BBQ than a traditional bar, making it the perfect place for those looking to unwind with craft beers on tap.
The outdoor patio provides an excellent spot to enjoy drinks and pub food while taking in some fresh air. Additionally, Pignic Pub & Patio has an impressive selection of games, including shuffleboard and cornhole, which adds to the fun and relaxed vibe of the place.
Moreover, patrons who have visited Pignic Pub & Patio have given positive reviews on Tripadvisor about their experience here. They praise not only the quality of their food and drinks but also its friendly staff who make them feel welcome every time they visit.
The Loving Cup
The Loving Cup is a popular cocktail bar in Downtown/MidTown Reno that attracts many locals and visitors alike. The bar has an inviting atmosphere with unique decor, making it a great spot to unwind after a long day.
One of the highlights of The Loving Cup is their live music events featuring DJs, funk bands, rock music, and live jazz music that entertains the crowd all night long.
The Rack
For those seeking a classic dive bar experience, The Rack is a must-visit spot in Reno. Known for its laid-back atmosphere and friendly regulars, this local gem offers affordable drinks and unbeatable happy hour specials.
Bartenders at The Rack are known to be some of the best in town, mixing up delicious cocktails with expert precision.
40 Mile Saloon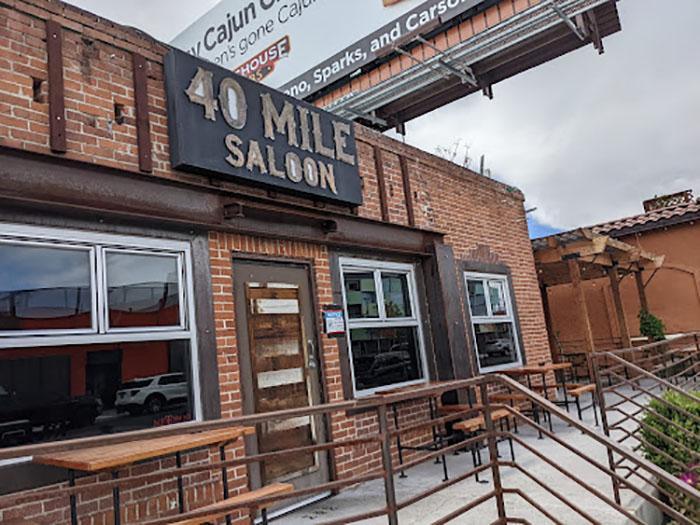 Located in Reno's Midtown area, the 40 Mile Saloon is a must-visit for those seeking a good time. Inspired by the barren stretch of wasteland known as the 40 Mile Desert, this bar offers a laid-back atmosphere and full-menu options that guarantee satisfaction.
The saloon features friendly staff who make visitors feel right at home while sipping on their favorite craft beers or cocktails.
With its comfortable ambiance and ample menu selections, this establishment is perfect for a night out with friends or even solo adventures looking to unwind after a long day.
The Bluebird
The Bluebird Nightclub is a favorite spot for those looking to experience Reno's lively nightlife scene.
Their bartenders are well-known among locals as some of the best mixologists around, and their happy hour specials make it easy to enjoy delicious drinks without breaking the bank.