Welcome to Lincoln, Nebraska, a city bursting with vibrant nightlife and an exciting bar scene catering to all tastes! Whether you're a local or just passing through, our comprehensive guide to the 12 best bars in Lincoln has got you covered.
Top 12 Best Bars In Lincoln, Nebraska
Duffy's Tavern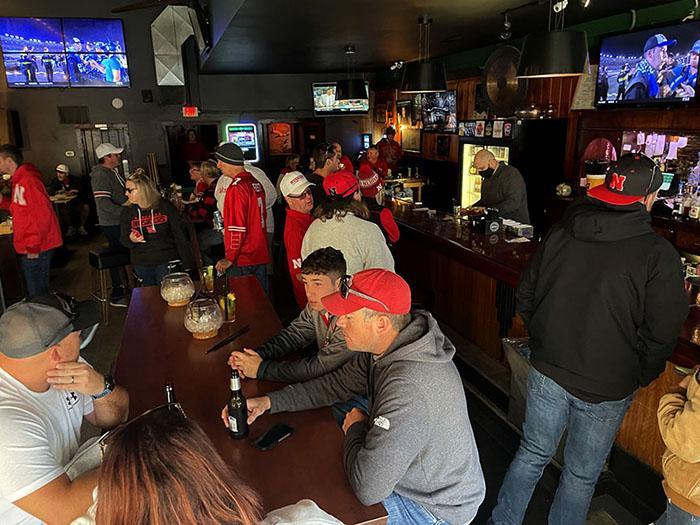 Duffy's Tavern, located in the heart of Lincoln's entertainment district, is a favorite spot for both college students and locals seeking an unforgettable night out. Known as one of the "Best College Bars" in town, this buzzing watering hole offers endless fun with its lively ambience and extensive drink options.
Offering everything from their signature Fishbowl cocktails to craft beer selections, this bar caters to all tastes and preferences. Additionally, Duffy's hosts live music events regularly which contributes to its well-deserved reputation as a local hotspot.
Sports enthusiasts will also enjoy visiting during game days since it doubles as a sports bar – complete with multiple large screens for viewing pleasure! With its delicious pub food menu options and unbeatable happy hour specials, it comes as no surprise why Duffy's Tavern claims its rightful place among the best bars in Lincoln, Nebraska.
The Other Room
Known for its speakeasy vibes and discreet entryway, this gem among nightlife attractions draws locals and tourists alike who are seeking a unique bar experience.
In addition to its classy atmosphere and enticing libations, The Other Room offers daily happy hour specials that cater to lovers of both classic concoctions and innovative new beverages.
For those who enjoy live music venues, you can often find talented artists gracing the stage at this trendy bar.
The Tam Restaurant & Pub
The Tam Restaurant & Pub is popular with both locals and visitors alike. Known for its mouthwatering burgers and classic pub food, it's an ideal spot to unwind after a long day or gather with friends on the weekends.
From happy hour specials that keep your wallet happy to live music performances creating a lively ambiance, The Tam offers everything you could want in a bar experience.
If you're looking for outdoor seating during warmer months or just want to enjoy some hearty late-night eats while catching your favorite sports teams on their big-screen TVs, look no further than this exceptional watering hole.
The Watering Hole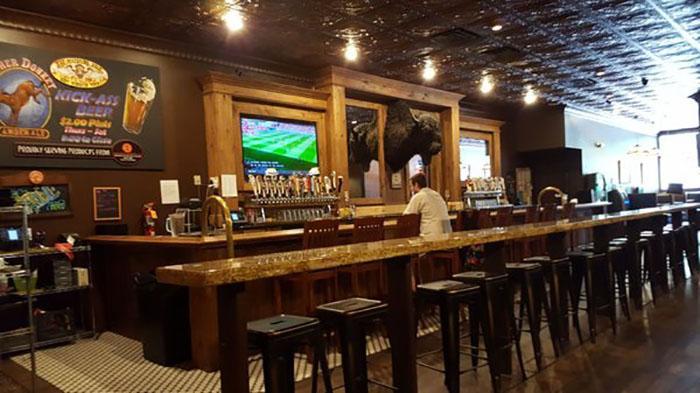 It may not be as well-known as some of the other bars on this list, but it offers a unique drinking experience that's worth checking out.
This classic bar has been around for years and has an old-school vibe that draws in locals and tourists alike.
The Watering Hole is situated near other highly-rated bars like The Other Room and Zoo Bar, making it convenient to visit several great spots in one night. If you're interested in exploring Lincoln's bustling bar scene, this dive bar should definitely be on your list.
Zoo Bar
This premier music club has been a staple in the nightlife scene for years.
The best part about Zoo Bar is that they serve craft beer from local breweries, so you can enjoy a taste of Nebraska with every sip. And if you're looking for something specific, their Facebook page offers tickets to upcoming events such as performances by popular musicians and other bar events.
1867 Bar
1867 Bar is a must-visit spot for anyone looking to explore the bar scene in Lincoln, Nebraska. Located at 101 N 14th St, the bar offers craft beers and spirits that are native to Nebraska, providing an authentic taste of the local drinking culture.
1867 Bar has become a favorite among locals and visitors alike. Whether you're into dive bars or cocktail lounges, this spot promises all-around enjoyment with plenty of options for every taste.
The Old Pub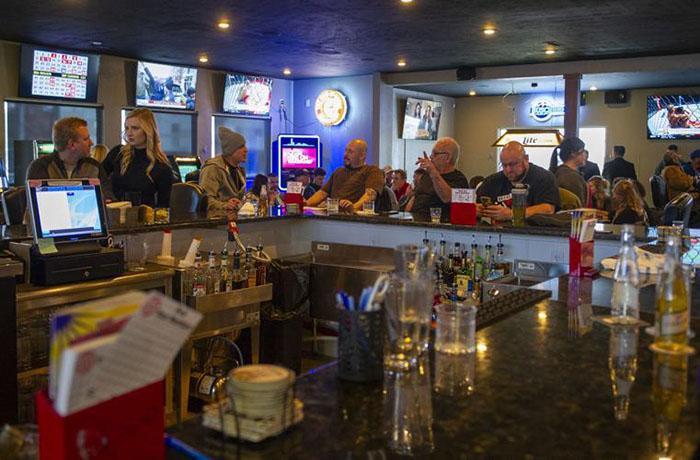 This cozy little place offers a welcoming atmosphere that feels like your favorite local hangout. It's one of those places where everyone knows your name and you feel right at home.
They have an impressive selection of craft beers and cocktails that are perfect for happy hour specials or just a casual night out with friends. What sets this bar apart is their dedication to live music from local bands and musicians, providing patrons with some of the best entertainment Lincoln has to offer.
Overall, Lincoln's nightlife scene is alive and well, offering plenty of options for anyone looking for a good time while enjoying some delicious drinks along the way.
Misty's Steakhouse & Brewery
Known for its prime rib, this local steakhouse and brewery offers American cuisine with a moderate price range.
If you're looking for a casual night out with great food and drinks, Misty's should be at the top of your list. Their downtown location makes it easy to access, and their menu includes a variety of options for everyone to enjoy.
From their famous prime rib to their house-brewed beers, Misty's has something for every taste bud while still remaining affordable.
The Single Barrel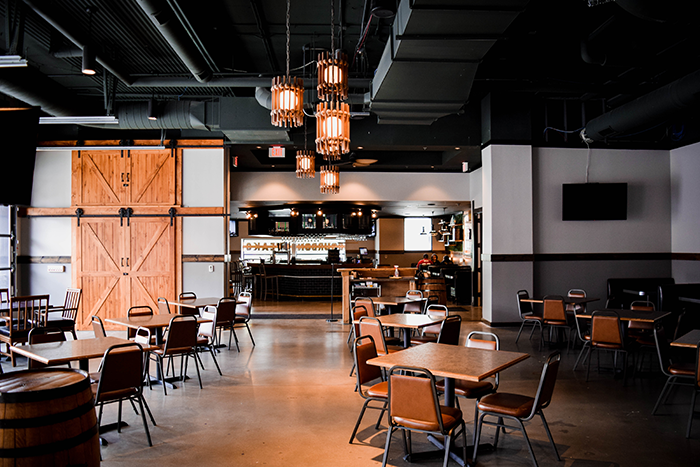 This American restaurant and steakhouse offers a fine dining experience with an impressive selection of whiskeys and bourbons.
As someone dealing with alcoholism, you might appreciate their extensive list of alcoholic beverages that cater to every taste bud.
Apart from its impressive drinks menu, The Single Barrel serves breakfast seven days a week – making it perfect for those looking for an early morning spot. Whether you're looking to enjoy some drinks or have a hearty meal while socializing with friends or colleagues after work hours, this gastropub is worth checking out.
HopCat
HopCat is a must-visit destination for those looking to experience the best of Lincoln's craft beer scene.
One of the unique features that sets HopCat apart from other bars in town is their commitment to supporting local breweries. They feature a constantly rotating selection of Nebraska-brewed beers, and also offer weekly happy hour specials on both drinks and food.
And with live entertainment regularly taking center stage on their events calendar, HopCat truly embodies everything that makes downtown Lincoln nightlife so special.
Dino's
Located in the heart of Lincoln's downtown, Dino's is a popular bar and restaurant that offers an inviting atmosphere to those looking for a good time.
Dino's menu features an impressive selection of craft cocktails and beers, making it a favorite among locals who appreciate high-quality drinks.
Barry's The Nebraska Bar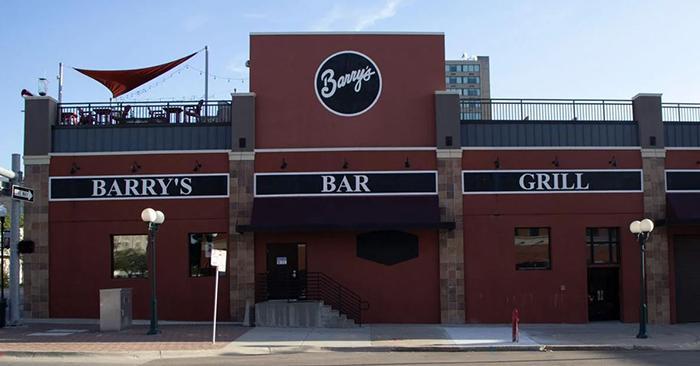 Not only does Barry's The Nebraska Bar have great drinks and ambiance, but they also have an online food ordering option available through Tripadvisor.
So whether you're looking to grab dinner or just some late-night snacks while enjoying your favorite drink, you won't be disappointed at Barry's.