Welcome to Virginia Beach, where the sun shines bright, the waves crash along the shore, and nightlife thrives with excitement! As a popular coastal destination boasting a vibrant bar scene that caters to different tastes and preferences, Virginia Beach offers something for everyone.
From sports bars and craft breweries to live music venues and cocktail lounges, there are at least 15 must-visit bars in this fantastic city that you simply cannot miss.
15 Must-Visit Bars In Virginia Beach
Rudee Inlet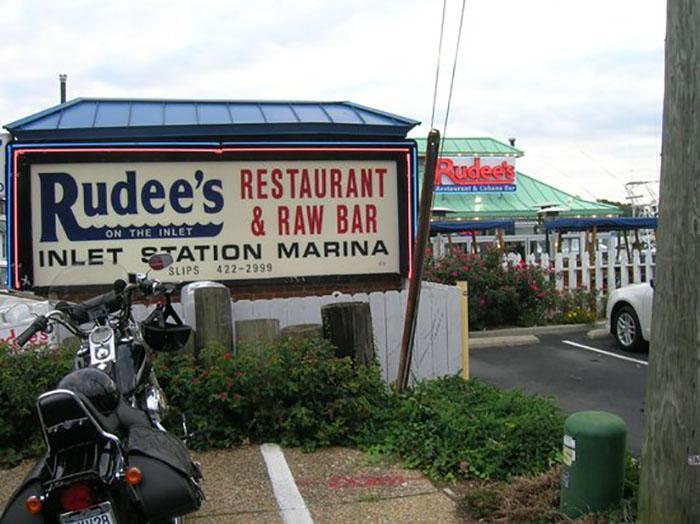 Rudee Inlet is truly a must-visit destination for anyone exploring the vibrant nightlife of Virginia Beach.
My favorite part about Rudee Inlet is the incredible variety in its bar scene. No matter your preference – be it sports bars like Poppa's Pub Sportz or chic nightclubs like Ultra Craft Cocktails, there's something for everyone here.
Plus, being surrounded by natural beauty such as Lake Wesley and the North Atlantic Ocean makes sipping on a cold brew even more enjoyable.
Commonwealth Brewing Co
As a beer enthusiast exploring the vibrant craft beer scene in Virginia Beach, I couldn't resist adding Commonwealth Brewing Co to my list of 15 must-visit bars. Located within the picturesque Rudee Inlet area, this brewery is an oasis for those looking to indulge in the booming local brew culture with over 200 craft breweries open in the state.
During my visit to Commonwealth Brewing Co, I was not only impressed by their diverse and unique range of craft beers but also appreciated their commitment to enhancing visitors' experiences through initiatives like participating in Virginia Craft Beer Trails.
This allowed me and other fellow alcohol enthusiasts to explore various breweries conveniently while enjoying all that Virginia Beach has to offer.
Elevation 27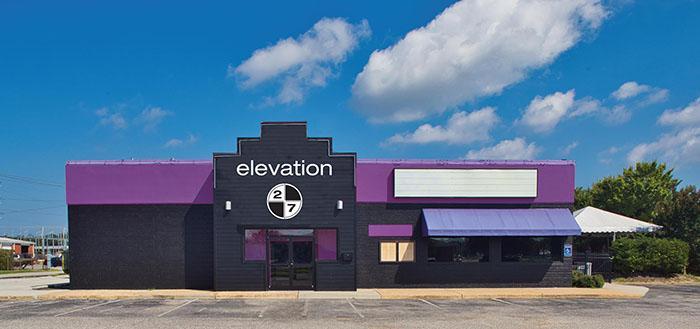 Located in Virginia Beach, Elevation 27 is a must-visit bar for anyone seeking an incredible nightlife experience, especially if you're into live music performances.
With its innovative design aimed at providing musicians with a full room experience, this impressive venue offers fantastic sound systems and concert experiences that have guests raving about their nights spent there.
As someone who enjoys exploring new venues and appreciates good sound quality during live performances, Elevation 27 has become one of my top recommendations when friends ask me about the best places to visit along Virginia's beautiful coastline.
The venue's innovative layout allows for clear views and easy movement throughout the space while still maintaining an intimate atmosphere – piquing both your interest and senses.
Hot Tuna
I must say, Hot Tuna is one of my personal favorite bars in Virginia Beach. This seafood restaurant located on Shore Drive features an eclectic menu and a lively bar scene that draws in locals and visitors alike.
One thing I love about Hot Tuna is the live music performances they offer. The fun atmosphere makes it a great place to grab drinks with friends or take a date for a night out.
It's no surprise that this local hotspot made it onto the list of best bars in Virginia Beach, as it has become a go-to destination for those seeking good food, great drinks, and entertainment all under one roof.
Murphy's Irish Pub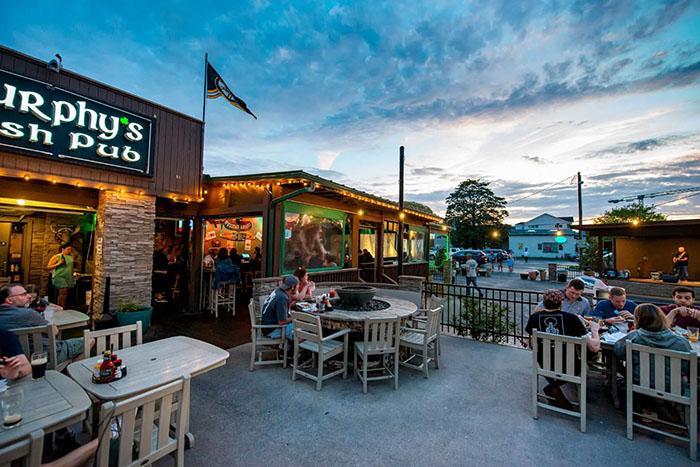 One of the bars that made it to the list of best bars in Virginia Beach is Murphy's Irish Pub. As someone who struggles with alcoholism, I always try to find a spot where I can enjoy a drink or two without feeling triggered.
Murphy's offers a welcoming and cozy atmosphere while serving traditional Irish cuisine and drinks.
What makes this bar unique is its focus on family-owned restaurants and heritage-inspired dining. The owners take pride in their Irish roots, infusing culture into every aspect of their business.
And if you're looking for something different, they also have live music performances to keep things lively.
Lunasea
If you're looking for a warm and welcoming bar in Virginia Beach, then Lunasea should definitely be on your list. As one of the best bars in Virginia Beach, this casual seafood eatery with a Tex-Mex spin is a great spot to kick back and relax, especially if you love margaritas.
One highlight that sets Lunasea apart from other bars in Virginia Beach is the wonderful rooftop bar that offers stunning oceanfront views. Whether you're sipping on a margarita or enjoying some delicious seafood cuisine, the ambiance at Lunasea is unbeatable.
Cheds Bar
Cheds Bar and Grill is a popular spot in Virginia Beach for those seeking an excellent atmosphere to relax, enjoy good food and drinks. The bar is perfect for someone looking for a casual night out or sports bars with numerous screens playing your favorite games while you drink your cocktail.
At Cheds Bar, they take pride in offering delicious food options that go well with the impressive selection of craft beer they have on tap. Its Local Cuisine menu features mouth-watering favorites such as wings made from scratch over charcoal grills that lock-in wonderful flavors paired with cold beers while watching live music or watching sports on their multiple screens around the bar.
Ultra Craft Cocktails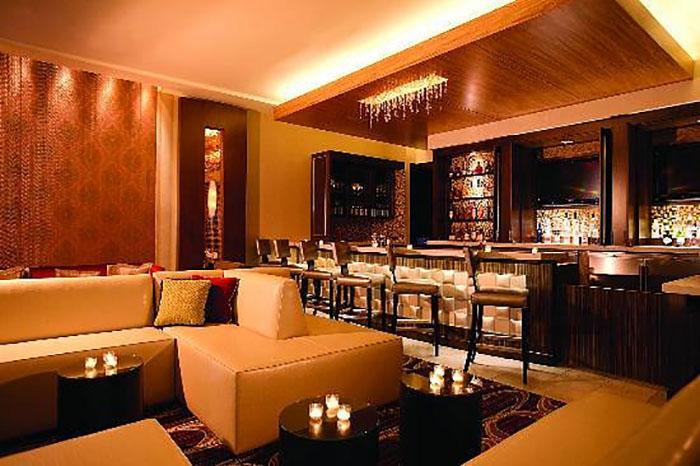 Ultra Craft Cocktails is a must-visit bar in Virginia Beach for anyone who appreciates creative drinks. As an alcoholism audience, I know it's essential to find a place that specializes in quality cocktails and has a relaxed lounge ambiance.
Ultra Craft Cocktail Lounge provides both of those things with its mixology expertise and modern lounge setting.
Located within the Oceanaire Resort Hotel on Atlantic Avenue, this cocktail hot-spot boasts limited food options yet an impressive menu filled with local twists on classic drinks.
Ultra Craft Cocktails has been featured several times as the go-to spot for enjoying Bourbon-based cocktails during cocktail hour or late-night revels with friends; they are open from 5 p.m.
FireBrew
FireBrew Bar and Grill is a great American tavern located in Virginia Beach, offering mouth-watering cuisine and exceptional wine selections. As part of the list of best bars in Virginia Beach, FireBrew provides a warm and welcoming atmosphere with an outdoor seating area that is perfect for enjoying the sunshine.
The bar has everything needed to keep its guests entertained, from live music performances to sports events displayed on big-screen TVs.
Whether you're craving craft beer or cocktails, FireBrew has got it all covered catering to different tastes and preferences. It's no wonder that locals and tourists alike love visiting this iconic bar repeatedly when they're out socializing with their peers.
Peabody's Night Club
Peabody's Night Club is an absolute must-visit for anyone seeking a high-energy nightlife spot in Virginia Beach. Located at the Oceanfront, this club boasts some of the area's hottest DJs, a state-of-the-art sound system, and impressive lighting that brings the party to life.
There is usually an entry fee that ranges from $5-$15 depending on the night, but it is well worth it for those looking for an unforgettable night out. Whether you're into EDM or hip hop beats or just enjoy dancing until dawn, Peabody's has everything you need to have a great time.
Side Street Cantina

As someone who has dealt with alcoholism, I know it can be hard to find bars that offer more than just drinks. That's why Side Street Cantina is a great spot for those trying to have fun without solely relying on alcohol.
One of the standout features of Side Street Cantina is their commitment to quality appetizers like homemade chips and salsa.
The Back Deck
As someone who enjoys a good drink, I highly recommend checking out The Back Deck in Virginia Beach. This waterfront seafood restaurant and bar is located on the Lynnhaven Inlet, offering stunning views of the water while you sip on your cocktail.
One thing that sets The Back Deck apart from other bars in Virginia Beach is its pet-friendly policy.
But let's not forget about the food – The Back Deck offers fantastic options for seafood lovers, including fresh catches of the day and classic dishes like fish tacos and crab cakes.
Poppa's Pub Sportz
Poppa's Pub Sportz is a popular bar and grill that has been serving customers for over four decades. Located in Virginia Beach, it's one of the best bars in the area.
The bar offers nightly specials, entertainment, great food, and spirits. Poppa's Pub Sportz is known for its welcoming atmosphere that attracts bikers, military service members, and locals from all walks of life.
The bar serves unique bar food with a twist on their menu that includes signature dishes such as "Poppas Fries" which are loaded with melted cheese and bacon bits dusted with ranch seasoning.
Additionally, they offer plenty of craft beers to choose from if you're looking to enjoy some cold brews while enjoying live entertainment or sports games televised throughout the venue.
Repeal Bourbon & Burgers
Repeal Bourbon & Burgers is a popular speakeasy-style bar and restaurant located in Virginia Beach. As an expert on alcoholism, I can attest that Repeal not only serves up delicious burgers but also has a wide selection of unique cocktails and spirits for patrons to enjoy.
It's worth noting that Repeal Bourbon & Burgers isn't just another run-of-the-mill bar – they take their craft seriously here. Their eclectic bourbon collection alone speaks volumes about the care and attention put into creating an unforgettable drinking experience.
It's no wonder why Repeal has earned such high praise from customers online and regularly ranks among the best bars in Virginia Beach.
Waterman's Surfside Grille
Waterman's Surfside Grille is a must-visit bar in Virginia Beach and a favorite among locals and tourists alike. This landmark restaurant offers beachfront dining with stunning ocean views, making it the perfect spot to enjoy a cocktail or meal while soaking up the coastal scenery.
Customers love Waterman's Surfside Grille, as evidenced by its impressive 2,000 excellent reviews on TripAdvisor. They appreciate the waterfront location and outdoor seating area where they can enjoy live music while savoring delicious food and drinks.
Conclusion
Whether you're a local or a visitor, Virginia Beach has no shortage of fantastic bars to explore. From craft breweries like Commonwealth Brewing Co to nightlife hotspots like Lunasea, there's something for everyone in this coastal city.
Whether you're looking for a happy hour special, live music venue, or LGBTQ+ friendly spot, Virginia Beach has it all.