Welcome to the ultimate guide of 19 Best Bottomless Mimosas in NYC, where you'll find the city's top spots for affordable and delicious bottomless brunches.
New York City is known for its endless options when it comes to food and drink, but we've narrowed it down to the best eateries offering unlimited mimosas and other boozy concoctions.
Whether you're a local or just visiting, these amazing bars, cafes, and restaurants are sure to make your weekend brunch experience unforgettable.
Top 19 Spots For Bottomless Mimosas In NYC
Pig & Khao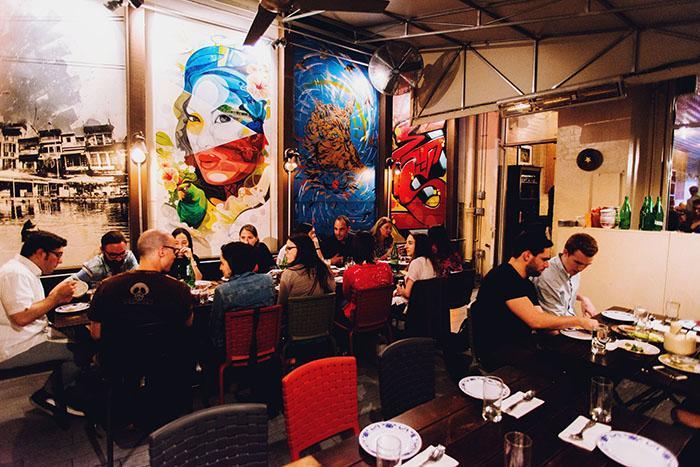 If you're looking for an unforgettable brunch experience in NYC, Pig & Khao is definitely worth a visit. As one of the best spots for bottomless mimosas in the city, this trendy restaurant offers 90 minutes of unlimited mimosas for just $21 with the purchase of any brunch item until 4 pm.
Pig & Khao's vibrant and cheerful interior gives off an inviting atmosphere that effortlessly complements its delicious dishes. Its outdoor seating provides guests with comfortable options to enjoy their meal on sunny days or during warmer seasons.
Poco
Poco is an East Village gem that attracts enthusiasts with its lively party atmosphere and irresistible brunch deals.
Not only does Poco offer great value through its bottomless drink options, but it also prides itself on serving delicious Spanish cuisine alongside their house-made sangria.
The restaurant boasts occasional live music performances during brunch hours, adding to the upbeat ambiance. With affordable prices and a vibrant setting, it's no wonder why Poco has established itself as one of NYC's best destinations for bottomless mimosa gatherings with friends.
Siena Cafe
Siena Cafe, nestled in the heart of the Upper East Side, is an undeniable gem among NYC's bottomless mimosa spots. Not only does this bustling cafe boast a delicious brunch menu with irresistible entrees, but it also offers one of the best deals in town for unlimited drinks lovers.
For just $32, patrons can indulge in an entree and bottomless mimosas, Bloody Marys, or spiked iced teas – making Siena Cafe a go-to destination for those seeking a fun and affordable weekend brunch experience.
Sanfords Restaurant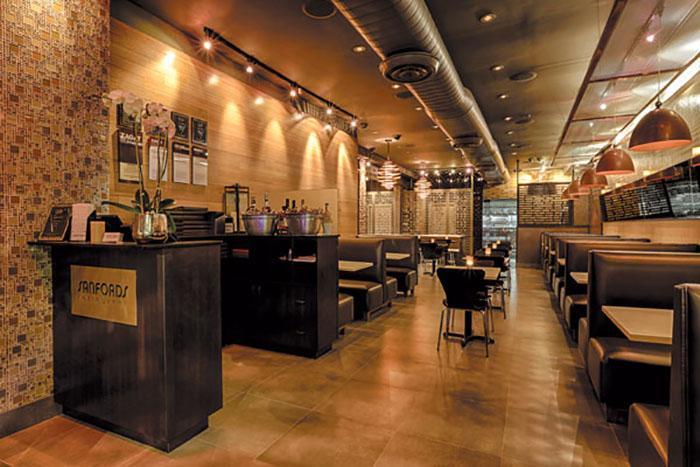 Sanfords Restaurant in Astoria is a top spot for bottomless mimosas in NYC, perfect for alcoholism. The restaurant is known for its classic American cuisine and creative drink pairings.
It offers beautiful outdoor seating, making it an ideal brunch destination in the city.
The bottomless brunch deal at Sanfords includes your choice of entrée and unlimited bellinis, mimosas, and sangria to pair with your meal. This fantastic deal ensures that you get plenty of drinks to keep your spirits high throughout the day.
De Mole
This authentic Mexican restaurant offers a unique twist to your traditional brunch with its delicious cuisine and unlimited mimosa deals.
If you're looking for something other than mimosas, De Mole also offers an extensive list of tequila cocktails that are perfect for weekend day-drinking.
With its cozy ambiance and authentic cuisine, De Mole is more than just a bottomless brunch destination – it's an experience that should not be missed! So come grab a seat with your friends and family and enjoy some great food and drinks while soaking up the weekend vibes in NYC.
Sofia's Taqueria
Located at 4370 Amboy Rd, Staten Island, this Mexican restaurant features authentic cuisine and an extensive drink menu.
You can enjoy unlimited drinks during their Saturday and Sunday brunch from 11 am to 3 pm for just $19.95 with select cocktails included in the deal. Sofia's Taqueria is renowned for its boozy atmosphere and decadent food options that perfectly complement their delicious range of brunch cocktails like mimosas.
12 Chairs Cafe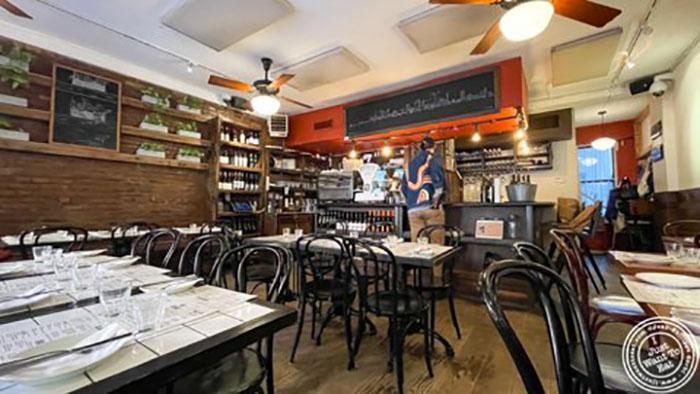 Located in Williamsburg, Brooklyn, this cozy cafe offers a fantastic weekend breakfast experience with its unlimited cocktail deal starting at $17.
Whether you're looking for a relaxing spot to catch up with friends or just a great place to grab some delicious food and drink, 12 Chairs Cafe has got you covered. With their outdoor seating options as well, it's easy to find a comfortable spot to sit and sip on your mimosa while enjoying the beautiful weather outside.
The Halyard
Located in Brooklyn, this chic restaurant offers a Champagne brunch that includes an entrée and unlimited drinks for $65 per person.
Their mimosa flavors range from classic orange juice to grapefruit and pomegranate, making it easy to find something to suit your taste buds.
In addition to their bottomless mimosa deal, The Halyard's menu features other delicious brunch specials such as their thick-cut bacon or avocado toast.
The Smith
The Smith is a top-notch restaurant in NYC that offers an excellent bottomless mimosa deal during brunch hours. With its chic decor and welcoming atmosphere, The Smith is the perfect place to relax and enjoy unlimited mimosas.
Customers can choose between classic orange juice or opt for exciting flavors such as mango, blood orange, or strawberry. Along with delicious drinks, The Smith also serves mouth-watering breakfast foods like pancakes, eggs benedict, avocado toast, and more.
The Wren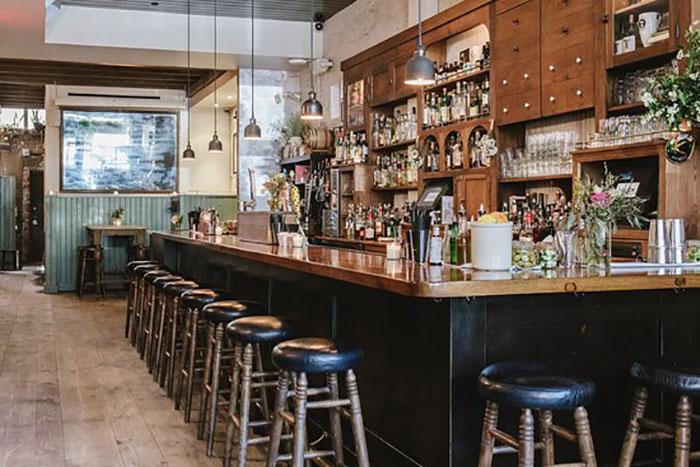 The Wren is a popular gastropub located in the East Village neighborhood of New York City. It's known for its cozy and trendy atmosphere, making it a great spot for weekend brunch.
The restaurant offers bottomless cocktail brunch on Saturdays and Sundays, which includes unlimited drinks such as mimosas and Bloody Marys. While there's no information available on the price or duration of the deal, visitors have raved about their experiences at The Wren during bottomless brunch.
Boulton & Watt
Located in the heart of East Village, Boulton & Watt is one of the top spots for enjoying bottomless mimosas in NYC. With chic decor and a relaxed ambiance, this restaurant is perfect for those looking to indulge in boozy day-drinking on the weekends or to celebrate special occasions with friends.
The mimosa bar at Boulton & Watt offers unlimited champagne and fresh-squeezed orange juice, ensuring that your glass never runs dry.
Boulton & Watts has 787 photos and 722 reviews on its recommended review page by happy customers who can't get enough of their delicious food and drinks. Located at 5 Ave A, you can easily reach them at (646) 490-6004 for takeout or delivery orders if you're not able to dine-in yet.
The Flying Cock
Nestled in Murray Hill, The Flying Cock is a favorite spot for those seeking bottomless mimosas during weekend brunch. At an additional cost of $27, unlimited Bloody Marys, Mimosas or Raspberry Bellinis can be enjoyed for 90 minutes.
This establishment has received glowing reviews on Tripadvisor, boasting an average rating of 4.5 out of 5 stars. For only $35 per person, diners can indulge in the delicious brunch menu with 90 minutes of bottomless mimosas at their disposal.
Essex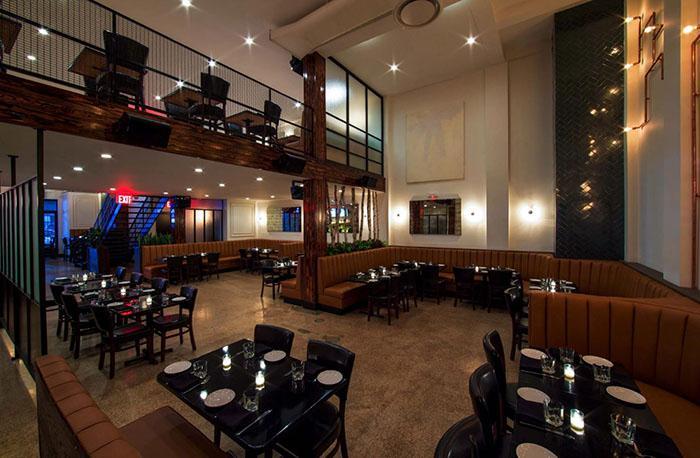 Essex is among the best  spots for bottomless mimosas in NYC, offering a boozy brunch experience perfect for alcoholism. This restaurant is known for keeping the orange juice and champagne flowing during brunch, providing unlimited drinks while diners indulge in their delicious brunch specials.
Whether you're looking to quench your thirst with a mimosa bar or upgrade to the Champagne brunch option, Essex has got you covered. In addition, this hotspot offers private and semi-private dining options, making it an excellent venue choice for groups of various sizes looking to enjoy Sunday brunch cocktails together.
Supper
Supper is a top spot for bottomless mimosas in NYC, located in the East Village. This trendy and cozy restaurant serves delicious brunch fare and endless drinks to keep the party going all weekend long.
Their boozy brunch is available every Saturday and Sunday from 11 am – 4 pm, making it an ideal weekend hangout for those looking for an iconic brunch experience. Supper also offers unlimited sangrias and bellinis as part of their brunch special, giving you more options to choose from.
The Daisy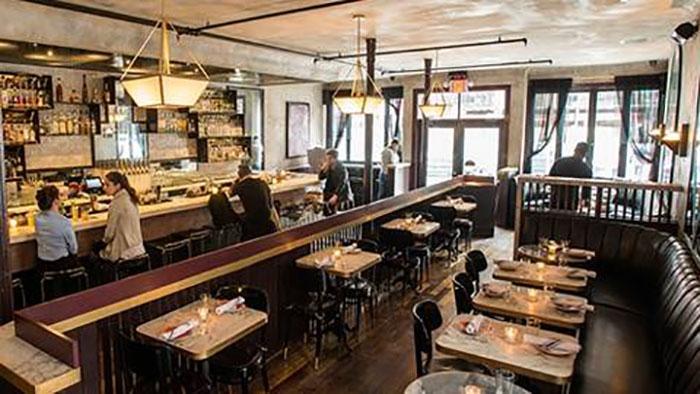 The Daisy is a popular brunch spot in New York City known for its delicious food and bottomless mimosas. Located in the heart of the East Village, The Daisy offers unlimited drinks with an entree purchase for just $45 on weekends.
Aside from their famous bottomless mimosa deal, The Daisy also offers other breakfast cocktails such as Bloody Marys and Bellinis. Their menu features classic brunch dishes like avocado toast, pancakes, and eggs benedict as well as more unique options like chicken waffles and churro french toast.
The West End
This trendy neighborhood hotspot features a bustling dining scene with numerous restaurants and bars offering unlimited brunch cocktails to weekend revelers.
The West End is perfect for those looking to indulge in boozy brunch specials while enjoying popular brunch activities such as people-watching and catching up with friends.
With its prime location on Manhattan's Upper West Side, The West End offers an array of delightful rooftop brunches, all boasting spectacular views of the city skyline.
The Winslow
Located in the heart of Gramercy, The Winslow is a must-visit for bottomless brunch enthusiasts in NYC. Their weekend brunch deal includes an entrée and unlimited mimosas, bellinis, and Champagne cocktails for just $40.
For those who prefer something different from mimosas, their menu also features unique mimosa variations like grapefruit and lavender-infused options. Additionally, if you're looking for more than just drinks during your boozy brunch experience at The Winslow, their food menu does not disappoint with classic American dishes like pancakes and eggs benedict.
The Crooked Knife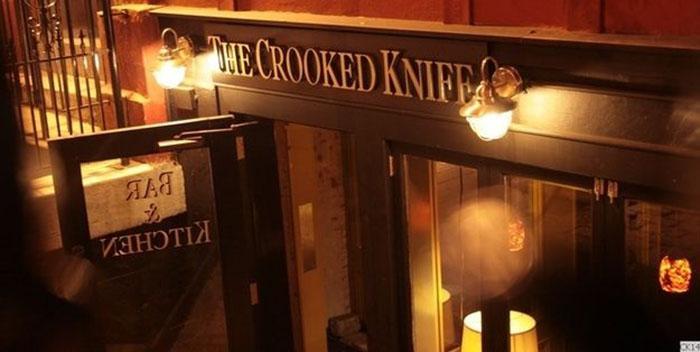 Located in Greenwich Village, New York City, The Crooked Knife is one of the best spots for bottomless mimosas in NYC. If you're looking for a boozy and delicious weekend brunch deal, this restaurant has got you covered.
But The Crooked Knife isn't just popular among alcoholics because of its bottomless drinks – it also offers excellent food choices that pair perfectly with their cocktails.
Their French toast dish is particularly noteworthy and is highly recommended along with their mimosa specials. Plus, if you want to mix culture with your booze, The Museum of Modern Art is only a short walk away from this location.