Welcome to the ultimate guide to the 20 best gay bars in NYC, where you can experience unforgettable nights filled with laughter, dancing, and entertainment.
New York City has long been a hub for LGBTQ+ culture and community, boasting some of the most iconic and historic hotspots that cater to every style and taste imaginable.
Whether you're seeking vibrant drag shows or cozy cocktail lounges adorned with rainbow flags, this list features a diverse range of queer-friendly establishments guaranteed to provide an amazing night out across Manhattan and Brooklyn.
Top 20 Best Gay Bars In NYC
The Stonewall Inn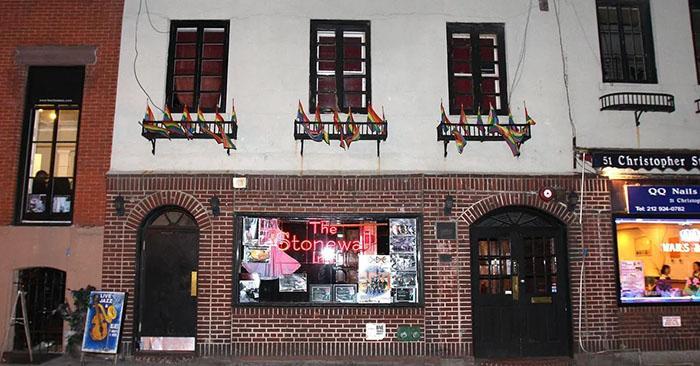 The Stonewall Inn, located in the heart of Greenwich Village in Lower Manhattan, is undoubtedly one of thebest gay bars in NYC. This iconic establishment holds a special place not just for the LGBTQ community but also for those who care about human rights and equality.
While many individuals visit The Stonewall Inn to celebrate Pride or simply enjoy a night out, alcoholism can be an issue within some segments of the LGBTQ community.
It's essential to remember that while enjoying nightlife establishments like this legendary bar, moderation is key to preserving our health and ensuring we're able to continue fighting for diversity and equal rights.
Despite its complex past involving Mafia connections, The Stonewall Inn remains a symbol of resistance and has persevered through numerous challenges over time – including threats due to the recent pandemic which jeopardized many LGBTQ bars' existence.
Henrietta Hudson
Henrietta Hudson, nestled in the heart of Manhattan's West Village neighborhood, has been a staple in New York City's queer scene for over two decades. This renowned LGBTQ+ friendly establishment caters specifically to the lesbian community while welcoming everyone from diverse backgrounds.
In addition to offering a lively and inclusive atmosphere, this cherished gay bar goes above and beyond to engage with its patrons by hosting special events tailored to showcasing queer culture.
Even during the pandemic, Henrietta Hudson made sure its regulars remained upbeat by organizing free Zoom DJ nights among other virtual gatherings.
Club Cumming
Club Cumming, nestled in the heart of Manhattan's East Village, is a vibrant and unique destination within the gay nightlife scene. It caters to those seeking artistic expression and quality entertainment.
The atmosphere at Club Cumming encourages both socializing and enjoying fantastic cocktails while celebrating downtown NYC's rich culture. Its reputation as a hub for Manhattan nightlife has made it immensely popular among the LGBTQ community who appreciate this venue's commitment to inclusivity.
The Eagle NYC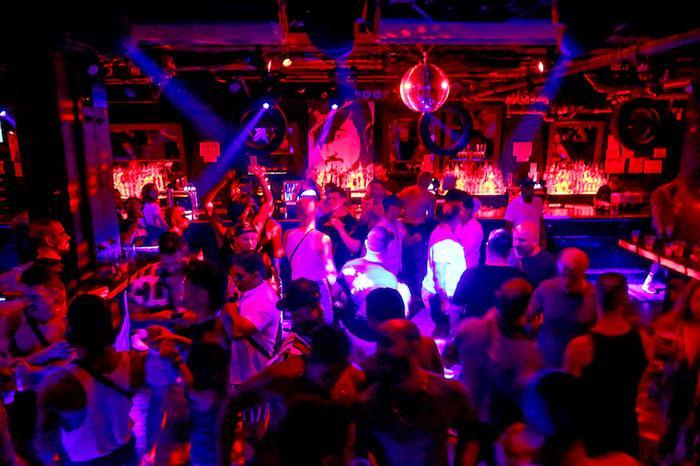 The Eagle NYC popular dive bar that has become synonymous with leather culture and attracts visitors from all over the world.
Originally a longshoreman's pub, it has been a staple of the city's LGBTQ+ community since opening its doors in the 1970s. The bar creates an inclusive atmosphere where everyone is free to be themselves, no matter their background or identity.
While alcohol can be a part of socializing at this LGBTQ+ hotspot, it is critical to ensure moderation always factors into any drinking experience.
The Eagle NYC also inspired other bars across the US and internationally with "Eagle" in their names, though The Eagle NYC remains unique as not being part of any franchise or chain bar scene – making it an even more special place for members of the community looking for authentic experiences steeped within LGBTQ+ history.
Boxers NYC
Boxers NYC is more than just a typical gay bar – it's a sports bar that caters to the LGBTQ+ community. With locations in Chelsea and Hell's Kitchen, this iconic hotspot has been serving up drinks and fun since 2010, making it one of America's favorite gay sports bars.
What sets Boxers NYC apart from other gay bars is its unique attire for bartenders. Male bartenders are known for wearing red boxer shorts with their shirts tucked in, while female bartenders proudly wear athletic wear during their shifts.
This adds to the fun and playful atmosphere that patrons enjoy every night. Unfortunately, its Washington Heights location has closed permanently as of February 2021 due to the pandemic.
Industry Bar
Industry Bar is a top destination for LGBTQ+ nightlife in the Hell's Kitchen neighborhood of Manhattan. Known for its sizeable dance floor and fabulous drag performances, this bar offers entertainment that caters to all tastes.
The spacious outdoor area and happy hour specials make Industry Bar an excellent spot to grab a cocktail with friends or to have fun while meeting new people.
The Rosemont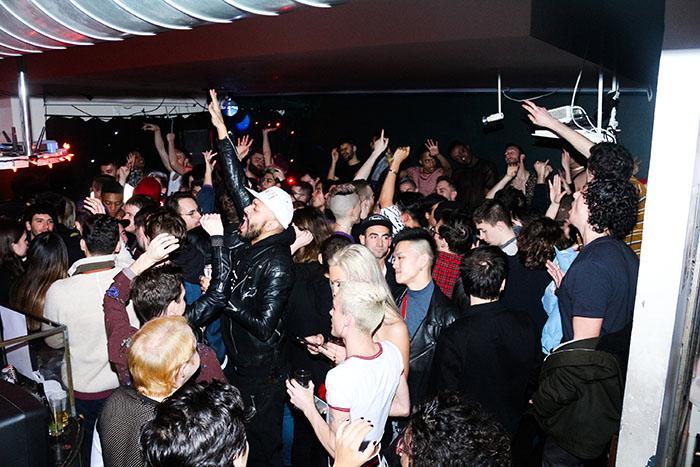 Located on Montrose Ave in Williamsburg, Brooklyn, The Rosemont is a popular destination for those looking to experience the thriving nightlife scene in NYC.
Described by some as an embodiment of the hipster scene in Brooklyn, The Rosemont offers a unique ambiance that attracts alcoholism enthusiasts seeking to party all night long.
Julius
Julius is the oldest gay bar in NYC, located in Greenwich Village's West 10th and Waverly Place. It has a rich history as one of the first establishments to welcome the LGBTQIA+ community openly.
The bar was constructed back in the mid-19th century, and by the 1960s, it had started attracting gay men.
Today, Julius continues to thrive as an iconic destination for New York City's queer community. It holds historical significance within LGBT rights advocacy and liberation movements against queer oppression from anti-gay violence incidents like Stonewall riots during its early days to legalizing same-sex marriage across America years later.
Ty's Bar
Ty's Bar is a must-visit spot for anyone looking to explore the vibrant LGBTQ+ scene in New York City. As one of the first gay bars to open after the Stonewall Riot of 1969, Ty's has a rich history tied to the fight for LGBTQ+ rights and liberation.
But beyond its historical significance, Ty's is also known for its welcoming atmosphere and reasonably priced drinks. Whether you're a regular or just passing through, you can always expect to be greeted with friendly faces at this iconic establishment.
The Cock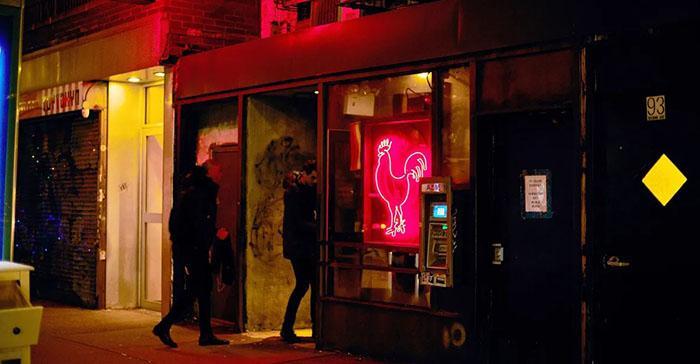 The Cock is a popular and longstanding gay bar located in the East Village neighborhood of Manhattan. It has a reputation for its lively atmosphere featuring theme nights with DJs and go-go boys.
According to Michael J. Cohen, a prominent figure in NYC's gay nightlife scene, The Cock is particularly popular among younger men seeking out fun and excitement at night.
Therapy
Therapy is an iconic gay bar located in the Hell's Kitchen neighborhood of New York City. It has been included on a list of the best gay bars in NYC due to its lively atmosphere, regular events such as drag shows and happy hours, and unique decor.
However, it's important to note that alcoholism can be a serious concern within LGBTQ+ communities where socializing often takes place at nightclubs and bars.
If you or someone you know is struggling with alcohol addiction, it's critical to seek help from professionals who specialize in treating substance abuse disorders.
Nowhere Bar
Located in the heart of the East Village, Nowhere Bar offers a subterranean vibe with a wide selection of beer and an old-school jukebox. This niche gay bar has been part of the city's nightlife scene since the 90s and 00s, perfect for those seeking an intimate atmosphere away from crowded clubs.
Metropolitan
Metropolitan is a popular gay bar located in Williamsburg, Brooklyn. This friendly neighborhood spot has a laid-back vibe and attracts a diverse crowd of locals and visitors alike.
In addition to its affordable drink prices, Metropolitan hosts various events throughout the week that cater to different interests. On Wednesdays, the bar turns into "Punk Rock Bingo" night, where patrons can win cash prizes by playing bingo while listening to punk rock tunes.
Overall, Metropolitan offers a fun and welcoming environment for members of the LGBTQ community who are looking for a casual night out with friends without breaking the bank.
Phoenix Bar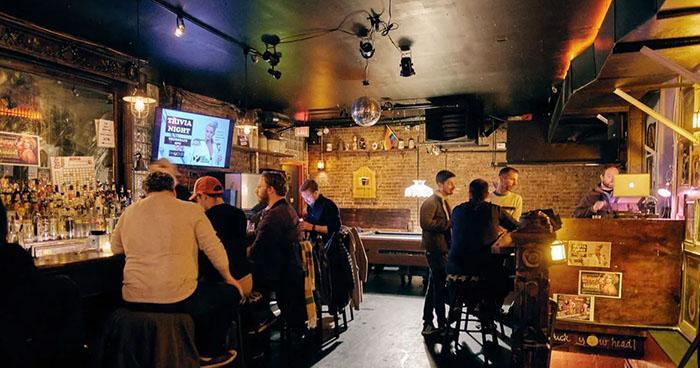 Located in the heart of the East Village, Phoenix Bar is a gay & lesbian mainstay that offers a relaxed atmosphere and jukebox music.
The venue features dim lighting, exposed brick walls and colorful decor which give off an intimate and cozy vibe perfect for socializing with friends or meeting new people.
Whether you're looking for laid-back drinks on weekdays or energetic crowds dancing to pop hits on weekends, Phoenix Bar caters to all tastes.
The Boiler Room
The Boiler Room is a must-visit gay bar in the East Village. As an establishment that caters to the LGBTQ+ community, it offers an inclusive atmosphere where everyone can socialize, feel comfortable, and have fun.
What sets The Boiler Room apart from other gay bars is its unpretentious vibe. It doesn't try to intimidate or scare off anyone who walks through their doors; instead, they strive to be Manhattan's friendliest gay bar.
Many regulars describe this place as a second home where they can unwind after work or meet new friends over drinks.
The Monster
The bar offers an exciting and lively atmosphere with drag performances, karaoke nights, and themed parties for the LGBTQ+ community.
One of the main attractions at The Monster is its dance floor, which draws large crowds every weekend.
In addition to its fun-filled events, The Monster has become renowned for creating a welcoming environment that fosters inclusivity for all members of the LGBTQ+ community.
The bar attracts patrons from different backgrounds and cultures; it provides an excellent opportunity to experience NYC's vibrant LGBTQ+ culture while enjoying some drinks with friends or making new ones.
Hardware Bar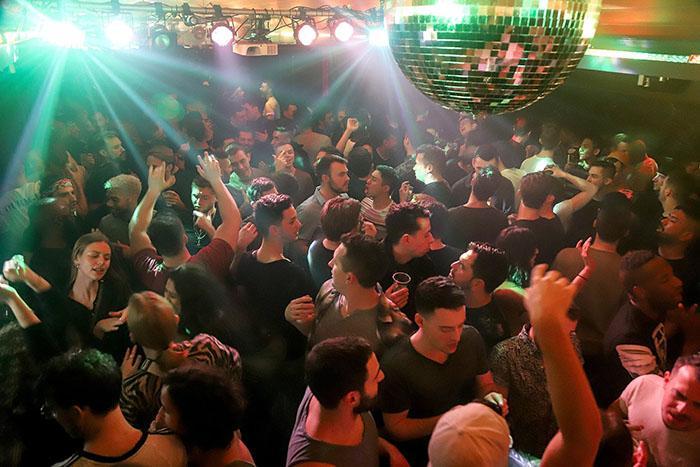 It caters to the LGBTQ+ community and is known for its high-energy atmosphere and fantastic drag performances.
The bar offers a wide selection of drinks, including signature cocktails, craft beers, and delicious wines. Alcoholism can be a real problem for some people who frequent bars like Hardware Bar; it's important to remember that drinking should always be done responsibly so everyone can have fun while staying safe.
Cubbyhole
Cubbyhole is one of the most festive lesbian bars in NYC and a popular destination for those exploring the LGBTQ+ scene. Located at 281 West 12th Street in the West Village, Cubbyhole boasts colorful decorations, paper lanterns, and seasonal add-ons that make it stand out from other bars in town.
The bar offers happy hour specials and hosts various events throughout the year, making it an ideal location for people looking to expand their social circles.
Patients dealing with alcoholism can find solace in Cubbyhole's welcoming environment while enjoying a refreshing drink or two.
Pieces
Pieces is one of the oldest and most popular gay bars in NYC, situated in the heart of Greenwich Village on Christopher St & Gay St. The bar offers a range of activities for its patrons, including happy hour, karaoke nights, drag shows, and dancing to some great music.
What sets Pieces apart from other gay bars in NYC is its welcoming atmosphere that caters to people from all walks of life. Whether you're part of the LGBTQ+ community or not, everyone can find something to enjoy at this iconic spot.
The Ritz Bar & Lounge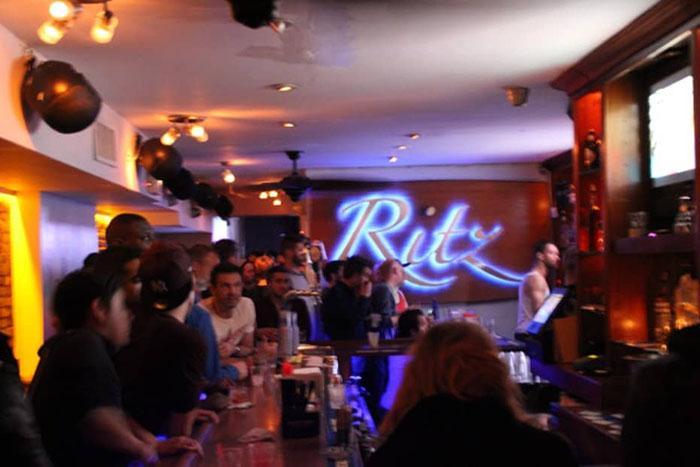 The Ritz Bar & Lounge is a top venue for the LGBTQ+ community in NYC. Located in Hell's Kitchen, this gay-friendly nightclub offers three dance floors, featuring music from talented DJs and lounge rooms that provide ample space to socialize and connect with others.
What sets The Ritz Bar & Lounge apart from other clubs is its well-designed outdoor spaces. Its streetside terrace provides an excellent spot for people-watching while enjoying your favorite drinks on any given night.
Furthermore, the backyard patio is perfect for intimate conversations or taking a breather after dancing up a storm on the floorboards.
Conclusion
The LGBTQ+ community in NYC has a wide range of choices when it comes to gay bars and nightlife hotspots. From historic spots like Stonewall Inn to new clubbing experiences at Club Cumming, there is no shortage of options for those looking for a good time.
These bars are not just about drinks and dance floors — they provide social spaces where people can connect with others in the LGBTQ+ community.
Whether you're into drag shows or cocktails, these 20 best gay bars in NYC offer a unique experience that celebrates queer culture and history.