New York City has long been known for its vibrant and diverse LGBTQ culture, providing a haven for those seeking an inclusive nightlife experience.
This blog highlights the top 13 destinations that specifically cater to lesbian clientele, offering them unique atmospheres where they can mingle and connect in a safe, welcoming environment.
From historic establishments like Henrietta Hudson to newer hotspots, these bars showcase the finest of NYC's lesbian scene.
Top 13 Best Lesbian Bars In NYC
The Cubbyhole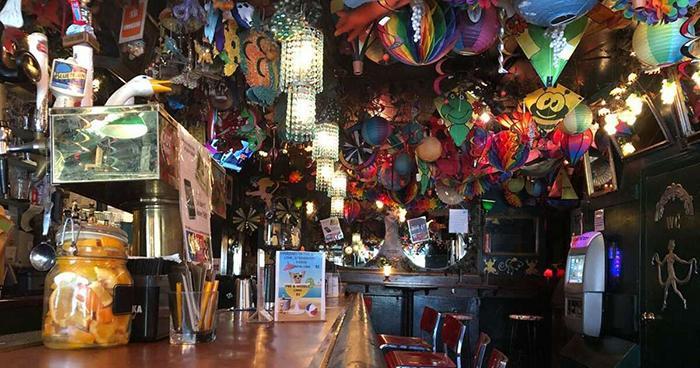 As a vibrant meeting point for the LGBTQ+ community, The Cubbyhole is undoubtedly one of the best lesbian bars in NYC. Located in the heart of Manhattan's West Village, this iconic establishment has earned its title as the city's quintessential lesbian hotspot.
The Cubbyhole caters to more than just your average night out with regular drink specials and entertaining events throughout the week. From alluring burlesque shows to hilarious drag bingo nights and even fetish figure drawing sessions, there's never a dull moment at this beloved gem.
However, due to COVID-19 restrictions, they've had to adapt by limiting outdoor seating and implementing a reservation system so you can still enjoy memorable experiences while staying safe.
Henrietta Hudson
Henrietta Hudson, located in Manhattan's West Village neighborhood, holds a special place on the list of Best Lesbian Bars in NYC. As the oldest lesbian bar in the city, it has stood strong through multiple crises and is now one of only three remaining women's bars catering to the LGBTQ+ community.
One of my favorite things about Henrietta Hudson is their weekly and monthly events that cater specifically to LGBTQ+ culture.
Ginger's Bar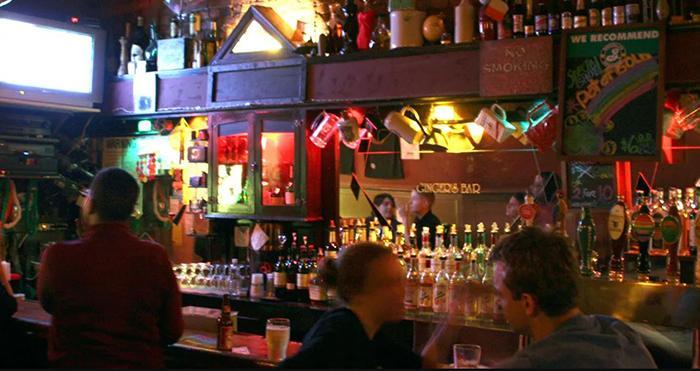 As a lover of NYC nightlife and inclusive spaces, I couldn't help but be drawn to Ginger's Bar in Brooklyn's Park Slope neighborhood. Having been a staple of the LGBTQ+ community for over 20 years and being one of the last remaining lesbian bars in Brooklyn, it truly is a local institution.
One of my favorite features about Ginger's Bar—besides making it onto the list of best lesbian bars in NYC—is their cozy outdoor seating area.
Perfect for unwinding with friends on summer evenings or chatting up new acquaintances over a cold drink. Not only does this spot embody the essence of Park Slope nightlife, but it also represents an important piece of LGBT culture and history within our city.
The Stonewall Inn
The Stonewall Inn is an iconic location for the LGBT community in NYC, as it was at the heart of a pivotal moment in American history. The bar was popular with gay and lesbian patrons throughout the late 1960s, but it wasn't until June 28th, 1969 that its significance became truly apparent.
On this day, police raided the inn on a routine basis, but this time several patrons refused to back down.
Despite its historical significance, The Stonewall Inn still holds importance today as one of the  best lesbian bars in NYC. Its continued popularity speaks to both its cultural relevance and physical charm; visitors often remark on how inviting and comfortable they find it inside despite being crowded and small.
Bum Bum Bar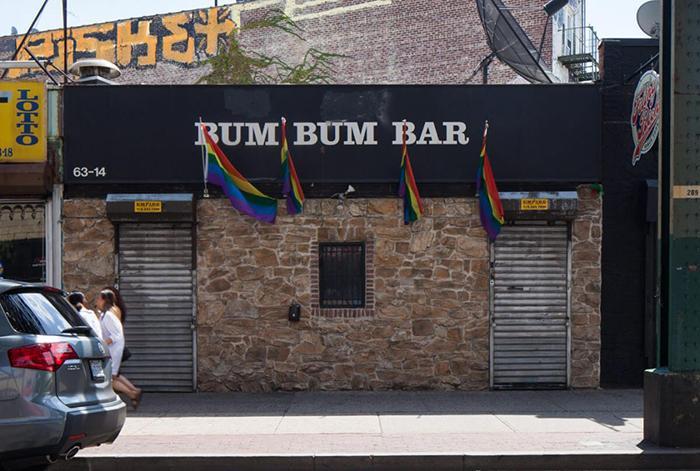 As someone who struggled with alcoholism, I found solace in the LGBTQ+ community and its welcoming bars. One such bar that stood out to me was Bum Bum Bar, located on Roosevelt Avenue.
Sadly, it closed in 2019, leaving only three remaining lesbian bars in NYC: Henrietta Hudson, Cubbyhole, and Ginger's Bar. However, Bum Bum Bar will always have a special place in the hearts of those who frequented it and recognized it as one of the best spots for lesbian nightlife in New York City.
The Phoenix
One of the  best lesbian bars in NYC is The Phoenix, located in the Melrose District of Phoenix, Arizona. As an LGBTQ+ and lesbian bar, it serves as a safe space for members of the community to socialize and connect with others who share similar experiences.
It's important to note that The Phoenix is not only significant because it ranks among the best lesbian bars in America but also because it's the last remaining lesbian bar in Phoenix.
In recent years, there has been a diminishing number of women's spaces and gay bars across America due to gentrification and changing cultural norms towards gender identity.
The Rosemont
Located in Brooklyn, The Rosemont is one of the best lesbian bars NYC has to offer. This bar offers a unique space that caters to the LGBTQ-friendly community with drag shows, burlesque performances and more.
The venue features live entertainment from DJs who play a variety of different music genres, including pop, rock, hip-hop and dance music. They also host regular events such as fetish figure drawing classes and drag bingo games which bring in diverse crowds each week.
Alibi Lounge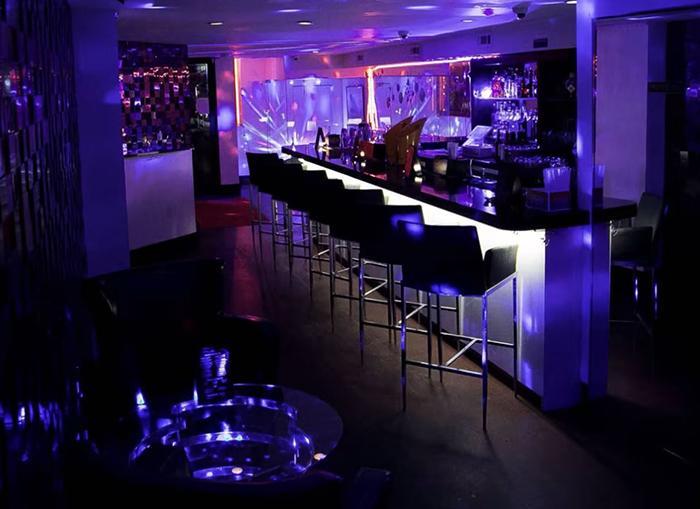 As someone recovering from alcoholism, finding a welcoming and inclusive space to socialize can be challenging. However, the Alibi Lounge is one of the best lesbian bars in New York City that offers just that.
The Alibi Lounge has gained a reputation for its diverse range of events and parties designed explicitly for queer women and those who support them.
Whether it's karaoke nights or dance parties, there's always something happening at this bar. The supportive community here makes it easier to socialize without feeling out of place or stigmatized due to issues related to alcoholism.
The Dalloway
As someone who struggles with alcoholism, finding a safe and inclusive space to socialize can be challenging. That's why I'm excited to share my experience at The Dalloway, one of the top-rated lesbian bars in NYC.
Owned by reality TV stars Amanda Leigh Dunn and Kim Stolz, The Dalloway stands out from other lesbian bars in the city thanks to its upscale ambiance. However, don't let that fool you – the atmosphere is still welcoming and inclusive for members of the LGBTQ+ community and allies alike.
Whether it's grabbing brunch on their outdoor patio or sipping cocktails upstairs in their cozy lounge area, there's something for everyone at The Dalloway.
Cowgirl
Cowgirl is a popular lesbian-friendly bar located in the West Village, known for its laid-back atmosphere and country-style decor. This bar is perfect for those seeking a casual night out with friends, as it offers delicious comfort food and an extensive drink menu.
Not only does Cowgirl provide an inclusive environment for its patrons, but it also hosts events that cater to the interests of the lesbian community. For instance, they occasionally host karaoke nights specifically for women-identifying individuals.
Other weekly events include trivia nights and live music performances by local artists.
C'mon Everybody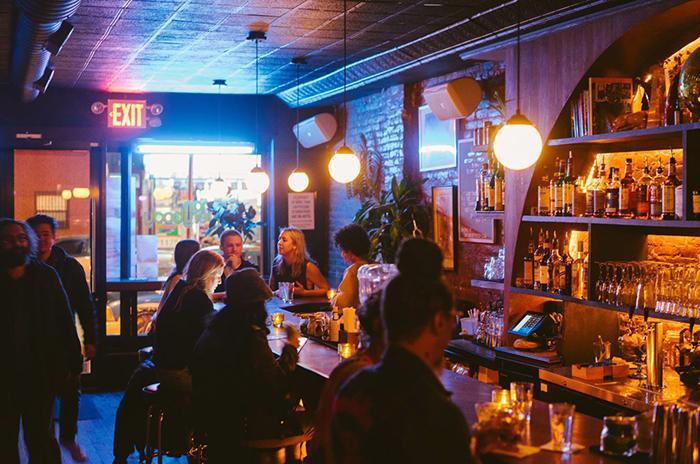 I love C'mon Everybody. It's one of the most inclusive and diverse lesbian bars in Brooklyn, with a lively and friendly atmosphere that welcomes everyone, regardless of their gender identity or sexual orientation.
One event that I particularly enjoy is the monthly queer country night, which features live music from LGBTQ+ artists and dancers showcasing their moves on the floor.
C'mon Everybody also serves delicious cocktails and craft beers at affordable prices, making it an excellent spot for those who want to have fun without breaking the bank.
Metropolitan Bar
I absolutely love the Metropolitan Bar, which is one of the  best lesbian bars in NYC. As someone who struggles with alcoholism, it can be hard to find safe and welcoming places to socialize in a city that revolves around nightlife.
However, I have always felt comfortable and included at this bar.
This bar has established itself as one of the most inclusive atmospheres where you can feel right at home as part of the LGBTQ+ community.
Henrietta Hudson Annex
Henrietta Hudson Annex is the extension of Henrietta Hudson, one of the most well-known lesbian bars in NYC. It serves as an additional space for people to come together and celebrate LGBTQ+ culture and history.
The Annex provides an inclusive environment where people from all walks of life can gather around good drinks, good music, and good company. As one of the best lesbian bars in NYC, Henrietta Hudson has been a pioneer in LGBTQ+ activism by creating queer-friendly establishments that embrace diversity and promote acceptance.
Conclusion
In conclusion, New York City has a thriving LGBTQ+ community, and the 13 best lesbian bars listed above are just one example of that. Whether you're looking for a casual night out with friends or an exciting event like burlesque shows or drag bingo, these bars have something to offer everyone in the queer community.
From Cubbyhole's eclectic charm to Henrietta Hudson's long-standing legacy, these bars are all unique and provide an inclusive space where lesbians can feel comfortable and celebrated.