Welcome to the bustling nightlife scene of Cleveland, Ohio! A city with a rich history and an up-and-coming atmosphere has given birth to some of the most incredible bars, clubs, and cocktail lounges any night owl could hope for.
With so many enticing options, we've compiled a list of 18 must-visit establishments that perfectly capture the spirit and energy of this world-class metropolis without any pretension or ego attached.
Top 18 Best Bars In Cleveland Ohio
Velvet Tango Room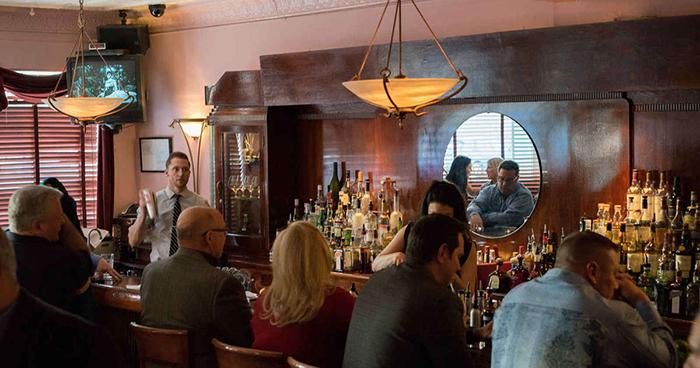 Velvet Tango Room, a gem in Cleveland's bustling bar scene, offers a high-end experience that has earned it recognition among the top bars throughout America. Established in 1996 with the intention of doing something different from your average beer and shot city establishment, this upscale lounge focuses on crafting innovative cocktails that elevate mixology to an art form.
With its status as one of Cleveland Ohio's best bars confirmed by numerous accolades such as making The Daily Meal's "Best 150 Bars in America" list in 2015, Velvet Tango Room is an essential destination for those who appreciate finely crafted libations like artisanal drinks and speakeasies.
Patrons will delight in sipping exceptional craft cocktails surrounded by the intimately inviting ambiance found within this premier locale.
Platform Beer Co.
Nestled among the best bars in Cleveland, Ohio, Platform Beer Co. has established itself as a hub for craft beer enthusiasts and those looking to embrace local breweries.
Porco Lounge And Tiki Bar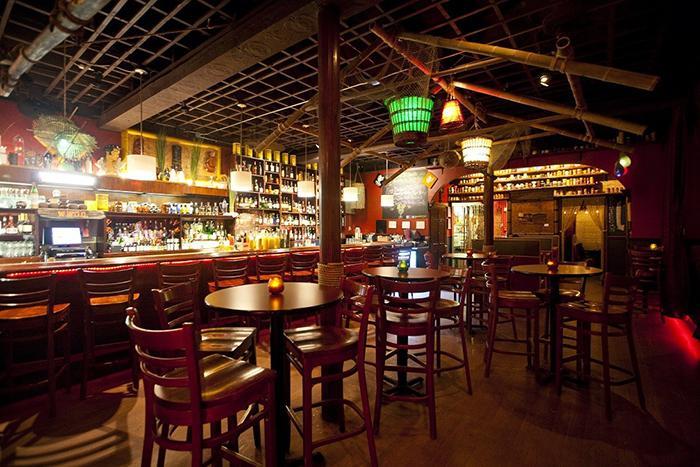 A tropical escape awaits you in Cleveland, Ohio at Porco Lounge and Tiki Bar. This unique establishment offers a hidden oasis for young adults and those looking to unwind after a long day.
What makes Porco Lounge and Tiki Bar truly exceptional is its authentic Polynesian drinks menu that brings vibrant flavors into every sip. It's considered Cleveland's first tiki bar since the closure of Kon Tiki back in 1976.
Each handcrafted cocktail showcases creativity and dedication towards crafting something extraordinary for customers seeking both fun and quality beverages.
The Spotted Owl
This cocktail bar located in the trendy Tremont neighborhood is known for its craft cocktails and mixology expertise.
If you're looking for a local neighborhood bar with an excellent happy hour, then The Spotted Owl should be on your list. Not only was it named as one of the "Best Bars in America" by Esquire magazine but also it attracts a diverse crowd from all over town who come together to enjoy great conversation and fantastic drinks.
The Plum Cafe And Kitchen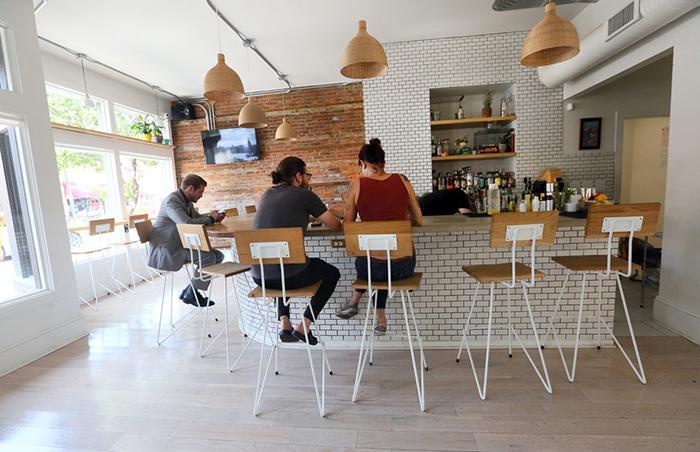 This quaint little restaurant was located at 4133 Lorain Ave in Cleveland, OH, and was a popular hangout spot for locals and visitors alike.
Unfortunately, The Plum Cafe & Kitchen closed down due to unforeseen circumstances, leaving many disappointed patrons wondering where to go next. However, there is some good news on the horizon as it has been announced that a new concept will be taking over this beloved space soon.
McNulty's Bier Markt & Wurstlounge
This bar-forward concept offers an extensive craft beer selection and specialty cocktails that are sure to satisfy any alcohol enthusiast.
The wine list, curated by Ahern and Steve Schimoler, provides a diverse range of options for those looking for something different.
Cleveland's bar scene has transformed into a diverse space with top-of-the-line cocktail bars such as McNulty's Bier Markt & Wurstlounge and beloved stalwart establishments that have stood the test of time.
16-Bit Bar + Arcade
16-Bit Bar + Arcade is a perfect spot for alcoholics who like to relive their childhood while sipping on drinks. Nestled in the Ohio City, Cleveland, this bar offers a unique experience of drinking and gaming at the same time.
The retro games are designed to take you back in time when video game arcades were at their prime.
The inviting atmosphere of 16-Bit Bar+Arcade welcomes everyone looking for an exciting night out. Guests have praised the friendly staff and cleanliness of the establishment, making it one of the best bars in Cleveland, Ohio.
Society Lounge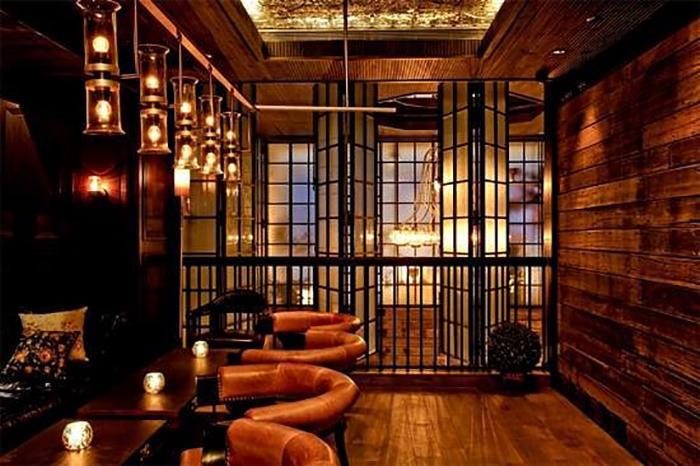 Society Lounge is a high-end cocktail lounge located in the heart of Cleveland's thriving dining and entertainment district. It's offering an intimate and sophisticated atmosphere that attracts locals and tourists alike.
The bar features an extensive cocktail menu with unique concoctions like "The Siren," made with gin, elderflower liqueur, lemon, pineapple juice, and lavender bitters.
Society Lounge is situated in the Cleveland Flats area known for its great bars and nightlife scene. Nearby attractions include Marble Room Steaks and Raw Bar, Butcher and the Brewer, and Mabel's BBQ – all worth exploring while visiting Cleveland.
Yuzu
This bar offers a unique and trendy experience that stands out from any other bars in the area. If you are looking for an intimate ambiance, skilled mixologists crafting delicious cocktails, and a wide selection of craft beer to choose from, Yuzu has it all.
Their drink menu features creative twists on classic cocktails such as their famous lavender lemonade or spicy margarita.
The Bourbon Street Barrel Room
Located in the Tremont neighborhood of Cleveland, The Bourbon Street Barrel Room is a top-rated bar that promises to give you an authentic southern vibe. This split-level bar offers a unique atmosphere with bars on both floors and features Cajun cuisine and Louisiana flavors.
Whether you are looking for a place to unwind after work or for date night, The Bourbon Street Barrel Room has got you covered. With its warm ambiance, this establishment offers an excellent blend of good food, drinks, music, and company.
The Chocolate Bar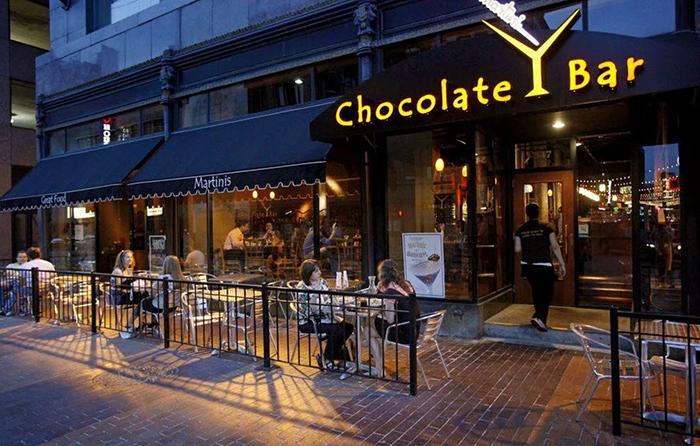 The Chocolate Bar, located in the heart of downtown Cleveland, was a popular destination for those looking to indulge in decadent treats and delicious drinks. Unfortunately, as of August 30th, 2022, The Chocolate Bar has closed its doors for business.
Despite this news, it's worth noting that The Chocolate Bar has previously been recognized as one of the Best Bars in Cleveland Ohio. This cozy spot offered an extensive selection of unique cocktails and sweet dessert wines to satisfy any craving.
If you're searching for great bars in Cleveland or looking to explore downtown landmarks with friends or family members before they shut down – be sure to add The Chocolate Bar (or maybe just keep it as a memory) to your list!
B Side Liquor Lounge & Arcade
B Side Liquor Lounge & Arcade, located in the cozy Cleveland Heights neighborhood, is a must-visit destination for those looking to immerse themselves in Cleveland's nightlife scene.
Aside from its fun atmosphere and great cocktails, B Side Liquor Lounge & Arcade stands out for its on-site arcade. Its sleek dance club vibe is enhanced by visitors' ability to challenge their friends to games such as Pac-Man or Super Mario Bros.
The lounge also hosts themed parties every weekend along with weekly events ranging from trivia nights to live music performances – making it an excellent spot for entertainment lovers.
The Flying Fig
The Flying Fig is a unique bar located in the Ohio City neighborhood of Cleveland, Ohio. It offers a farm-to-table cuisine concept that ensures fresh and quality ingredients in every dish they serve.
The restaurant also serves vineyard-to-glass drinks that are made from locally sourced ingredients.
Despite its recent closure after 23 years of operation, The Flying Fig is still recognized as one of the top bars in Cleveland by locals and tourists alike.
Its location in a bustling entertainment district makes it an attractive spot for those looking to grab a drink or have dinner before exploring other nearby attractions like craft breweries and chef-driven restaurants.
The Rowley Inn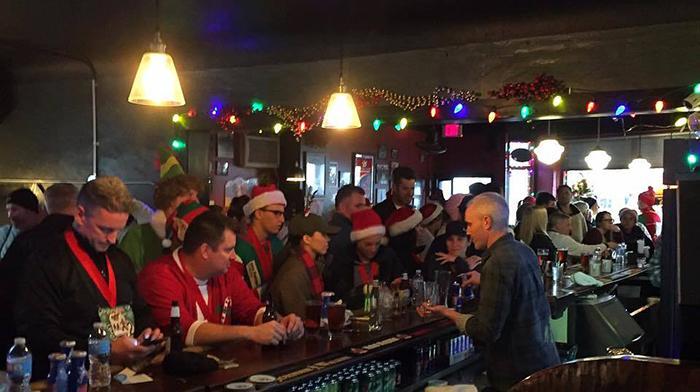 The Rowley Inn is a historic bar and local watering hole. With its casual atmosphere and unique entertainment options like bowling, it's no wonder why this gem has been a neighborhood hangout for over 111 years.
But what sets The Rowley Inn apart from other bars in the area is its award-winning food and craft beer selection. From classic bar food to handcrafted cocktails, there's something for everyone at this hidden treasure.
The Jolly Scholar
Located on the campus of Case Western Reserve University, The Jolly Scholar is a popular spot for college students and locals alike. This unique Cleveland brewery offers award-winning craft beer brewed in-house, paired with quality food options that are both delicious and affordable.
The lively atmosphere provides the perfect backdrop for hanging out with friends and enjoying a pint or two after class or work. With over a decade of brewing experience under its belt, The Jolly Scholar has become one of the top-rated bars in Cleveland Ohio, earning recognition not only for its craft beer but also as the 8th best budget bar in town.
BottleHouse Brewery & Meadery
With two locations in Cleveland Heights and Lakewood, BottleHouse boasts an impressive seven-barrel brewhouse at the former and a vast 5,000 square feet space with a beautiful beer garden at the latter.
The brewery has gained national recognition for its extensive selection of craft beers and meads that are made on-site. Visitors can enjoy beer flights or opt for mead tastings to sample the different varieties available.
What's more, live music is showcased regularly, making it an ideal location to relax after work or catch up with friends over drinks.
The Happy Dog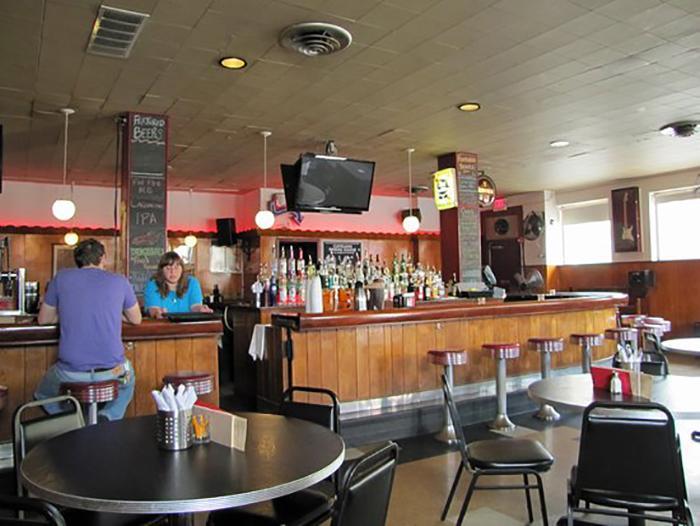 Located in a neighborhood corner at 5801 Detroit Ave. This bar serves up an impressive range of craft beers and gourmet hot dogs with over 50 toppings to choose from, including unusual choices like Froot Loops cereal.
For those who enjoy live music events, this is the perfect spot as The Happy Dog often hosts them on weekends. It's renowned for being a local hangout that offers unique food options alongside its alcohol selection – making it easy to see why Esquire recently named it one of America's best bars.
TownHall
TownHall is a must-visit bar for anyone looking for a unique and memorable drinking experience in Cleveland, Ohio. This trendy hotspot boasts an extensive selection of organic and locally-sourced food, craft beers, cocktails, and wine.
With its sleek modern decor, relaxed atmosphere, and friendly staff, TownHall has become one of the most popular bars in the area. It's also a favorite spot among locals who come here to enjoy live music performances or hang out on the outdoor patio during warm summer evenings.