Welcome to your ultimate guide for discovering the 10 Best Tiki Bars in Chicago, Illinois. Whether you're a local or just visiting, embrace the island vibes and transport yourself to a tropical paradise with exotic cocktails, Polynesian decor, and groovy tunes at these iconic tiki establishments.
From rum punches to mai tais served in pineapple garnishes – slip on your Hawaiian shirt and let us whisk you away through an exciting journey of Chicago's most beloved tiki bars.
Top 10 Tiki Bars In Chicago, Illinois
Three Dots And A Dash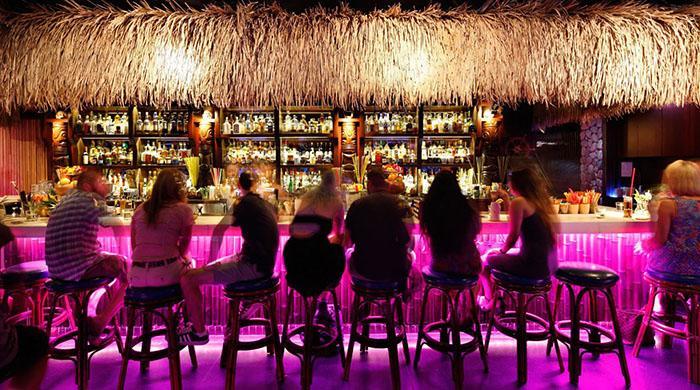 As someone who appreciates tiki culture and high-quality cocktails, I cannot recommend Three Dots and a Dash enough. Located in the bustling River North neighborhood of Chicago, Illinois, this craft cocktail tiki bar has quickly become one of my favorite spots to unwind with friends after a long day or week.
At Three Dots and a Dash, you'll find an extensive menu featuring creative island-inspired concoctions ranging from classic tiki favorites like rum-based Mai Tai to unique creations showcasing exotic ingredients such as passion fruit syrup or coconut milk – all served with delightful pineapple garnishes.
The Bamboo Room at Three Dots is definitely worth checking out – its intimate setting makes it perfect for getting together with close friends or date night while enjoying delectable craft cocktails specially curated by their talented team of mixologists.
Hala Kahiki Lounge
If you're searching for a top tiki bar in Chicago, Illinois, Hala Kahiki Lounge should be at the top of your list. As an alcohol enthusiast, I've always been drawn to the unique and vibrant atmosphere that only tiki-themed bars can provide.
From the moment I stepped through their doors, I was transported into a tropical paradise featuring lush Polynesian decor and Hawaiian-inspired cuisine.
One thing that sets this place apart from other tiki bars is its extensive menu of over 100 exotic cocktails – try King Kamehameha's Royal Chocolate if you're looking for something truly memorable! The retro ambiance and welcoming Aloha spirit make it easy to forget you're still in the Windy City.
Lost Lake
As a self-proclaimed tiki connoisseur, one of my all-time favorite tiki bars in Chicago is Lost Lake. Located in the trendy Logan Square neighborhood, this tropical paradise has been serving up exotic cocktails and Polynesian-inspired drinks since its opening back in January 2015.
While I've spent many evenings sipping rum-based beverages at the dimly lit bar adorned with vintage volcano bowls and marveling at their impressive collection of vintage swizzle sticks, I was recently taken aback by a new development.
The Tiki Terrace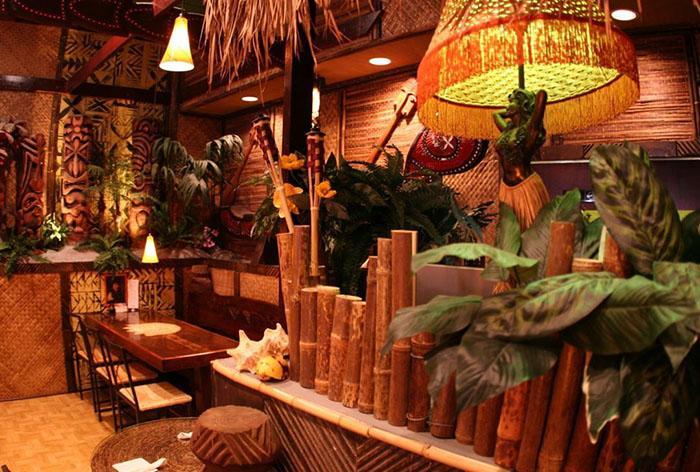 As someone struggling with alcoholism, finding an atmosphere that is both engaging and relaxing can be a challenge. This is where The Tiki Terrace comes in. Located in Des Plaines on the outskirts of Chicago, it's listed among the best tiki bars in Illinois for a reason.
But more than just its tropical atmosphere, The Tiki Terrace offers delicious Polynesian cuisine and drinks that are sure to satisfy your cravings while stimulating your senses.
Tong's Tiki Hut
Out of all the top-rated bars in Chicago, Tong's Tiki Hut is definitely one of my favorites. Located in Villa Park, this tiki bar embodies everything I love about the tiki culture: exotic cocktails, tropical decor, and a laid-back atmosphere to relax and unwind with friends.
Whenever I visit Tong's Tiki Hut, I always order their signature cocktail – Mai Tai. The mixologists here know how to whip up flavorful drinks that transport me straight to an island paradise.
What makes this tiki bar stand out from others on the list of 10 Best Tiki Bars In Chicago, Illinois is its tikithemed ambiance which offers a perfect break from mundane city life.
Chef Shangri-La
Chef Shangri-La is one of the top-rated tiki bars in Chicago, Illinois, and for good reason. Located in North Riverside, this restaurant offers fine Cantonese cuisine with a full-service bar and live entertainment.
As for the drinks menu at Chef Shangri-La's Tiki Bar, it does not disappoint. Guests can indulge in Polynesian-inspired cocktails like the Mai Tai and Zombie or try out the secret "delicious" recipe made exclusively at this establishment.
Alongside your drink of choice, you can also enjoy delicious Cantonese cuisine while soaking up beachy vibes and listening to live music that will make any night feel like Paradise.
Pete's Tiki Tiki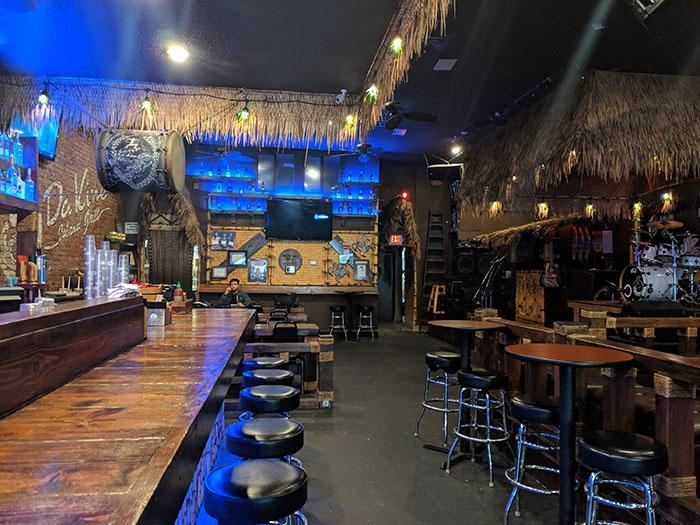 If you're on the hunt for a tiki bar that transports you to an island getaway without leaving Chicago, look no further than Pete's Tiki Tiki.
But what sets Pete's Tiki Tiki apart from other tiki bars is its retro ambiance and friendly atmosphere. You'll feel right at home among the kitschy decor and laid-back vibes.
Whether you're sipping on a classic Mai Tai or trying one of their signature cocktails like the "Pete-Tai," a fusion of dark rum and blackberry brandy topped off with tropical juices, this bar will transport you to a world where worries fade away and good times flow freely.
Island Party Hut
As someone who loves to unwind with a drink, I was thrilled to discover Island Party Hut, one of the top 10 tiki bars in Chicago.
What's more, Island Party Hut is known for its lively atmosphere and live entertainment which make it an ideal spot to relax with friends or family.
For those looking for an event space with al fresco dining options, Island Party Hut can be reserved for special occasions too.
Trader Todd's
Trader Todd's is one of the top tiki-themed bars in Chicago, and it's no surprise why. Located in the bustling Lakeview neighborhood, this lively joint offers a fun atmosphere filled with exotic cocktails and unique décor.
But don't be mistaken: Trader Todd's also serves up some delicious pan-tropical cuisine that pairs perfectly with their festive drinks. Additionally, in May 2022, they held a raffle for Cubs game tickets for every home game – an excellent way to engage customers beyond just happy hour specials.
Broken Shaker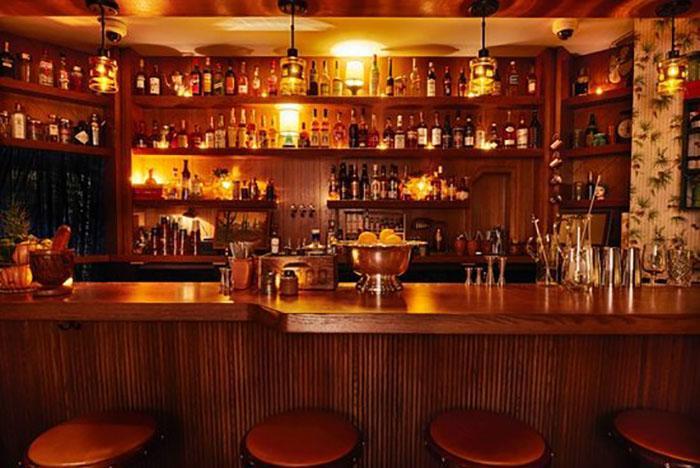 Broken Shaker is a tiki bar located in River North, Chicago, Illinois. As someone who enjoys trying new and unique drinks, I highly recommend this spot for its creative mixology and tropical-inspired cocktails.
The skilled bartenders use unique ingredients to create rumbased drinks that pack a punch of flavor.
Broken Shaker has been identified as one of the best tiki bars in Chicago, Illinois, and for good reason. It's part of the Freehand Hotel chain known for its South Pacific inspired décor and ambiance.
Conclusion
In conclusion, Chicago is home to some of the best tiki bars in the Midwest. Whether you're after exotic cocktails, island vibes or simply a beachy atmosphere, these top 10 tropical paradise locations have got you covered.
From Three Dots and a Dash's Bamboo Room to Lost Lake's retro ambiance and Island Party Hut's outdoor beachside atmosphere, there's something for everyone looking for a Polynesian-inspired experience.