Welcome to the vibrant and diverse nightlife of St. Augustine, Florida – a city not only rich in history and beautiful architecture but also home to some of the most eclectic bars you've ever encountered.
From cocktail lounges in historic districts to hidden gems on scenic docks, there's something for everyone's taste buds, as well as their social cravings.
Top 13 Bars In St
Prohibition Kitchen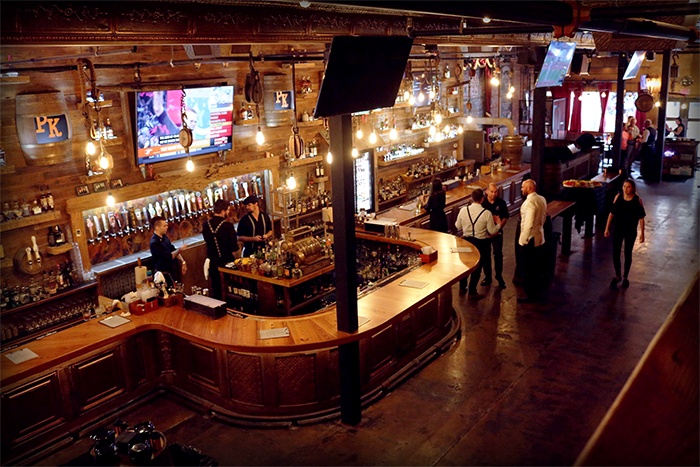 Located in the heart of St. Augustine's historic district, Prohibition Kitchen boasts an ambiance reminiscent of a bygone era.
As one of the best bars in St. Augustine according to traveler reviews on TripAdvisor, Prohibition Kitchen consistently impresses patrons with its vintage decor and outdoor seating options perfect for enjoying happy hour specials or savoring local ingredients used in their signature drinks.
The Ice Plant
Located in a historical 1927 industrial building that once functioned as an actual ice plant, The Ice Plant stands out among the vibrant bar scene of St. Augustine, Florida.
This one-of-a-kind cocktail bar offers patrons a unique atmosphere with its mix of vintage and trendy decor, beautifully retaining many original design elements from its storied past.
With an emphasis on local cuisine and craft cocktails made using spirits from the adjacent St.
In addition to its captivating setting, The Ice Plant prides itself on exceptional mixology skills and seasonally changing drinks menu designed to highlight fresh ingredients sourced locally wherever possible.
Boasting a speakeasy vibe where visitors can relish delectable snacks while sipping their masterfully created concoctions, it's easy to see why The Ice Plant regularly ranks high among alcohol enthusiasts' recommendations when visiting St.
Odd Birds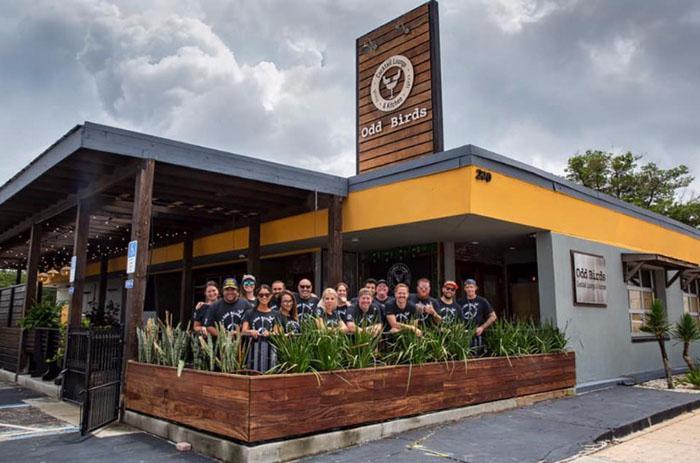 Nestled in the heart of St. Augustine at 200 Anastasia Blvd, Odd Birds is a must-visit for anyone in search of unique craft cocktails and tapas-style cuisine. Since opening its doors in February 2020 at the former site of Hoptinger's, this trendy establishment has managed to become one of the top 10 best cocktail bars in Saint Augustine, Florida.
The casual atmosphere paired with inventive libations makes Odd Birds truly stand out among St. Augustine's nightlife offerings. Their extensive menu showcases creative concoctions perfect for sipping on while sharing mouthwatering tapas dishes with friends or family members.
Whether you're kicking off your evening exploring St.
The Cellar Upstairs
If you're a fan of wine and jazz music, The Cellar Upstairs Wine, Jazz & Blues Bar is a must-visit spot in St. Augustine, Florida. Tucked away in the cellar of San Sebastian Winery, this local hotspot features live eclectic jazz and blues music every week that truly sets the mood for a relaxing night out.
But it's not just about the ambiance – The Cellar Upstairs also boasts an impressive selection of beer and wine that caters to different tastes. Whether you prefer red or white wine or enjoy sampling craft beers from around the world, there's something for everyone here.
Whether you are looking for entertainment or just some great drinks after work with friends or colleagues, The Cellar Upstairs is definitely worth checking out while exploring St.
Dos Gatos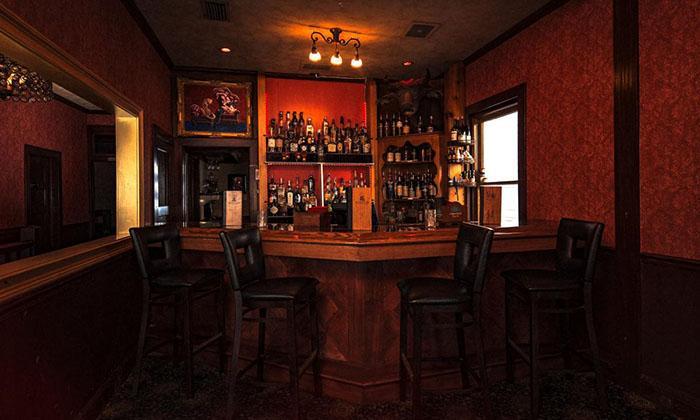 If you're looking for a great bar experience in St. Augustine, Florida, Dos Gatos should definitely make your list. This cozy spot offers a lounge-like atmosphere with dim lighting and warm brick walls that create the perfect ambiance for a night out.
Dos Gatos is one of the best bars in the area and is always popular among locals and visitors alike. Unfortunately, some other bars like Scarlett O'Hara's recently closed their doors in St.
Augustine, making Dos Gatos an even more coveted spot for nightlife enthusiasts. So if you're looking to enjoy top-notch cocktails in a laid-back setting, Dos Gatos should definitely be at the top of your list when exploring St.
The St. Augustine Distillery Company
The St. Augustine Distillery Company is a top-ranking bar in the city, known for its craft spirits and artisanal drinks. Established in 2013, this distillery prides itself on its dedication to educating guests about world-class spirits and their history.
One of the unique experiences you can have at The St. Augustine Distillery Company is filling your own bottle with one of their handcrafted creations at an affordable price point.
Additionally, the facility is located in what used to be Florida's bustling ice plant – adding a bit of historical flair to each visit. If you're looking for a unique alcohol experience that combines education with great taste – then look no further than The St.
The Sarbez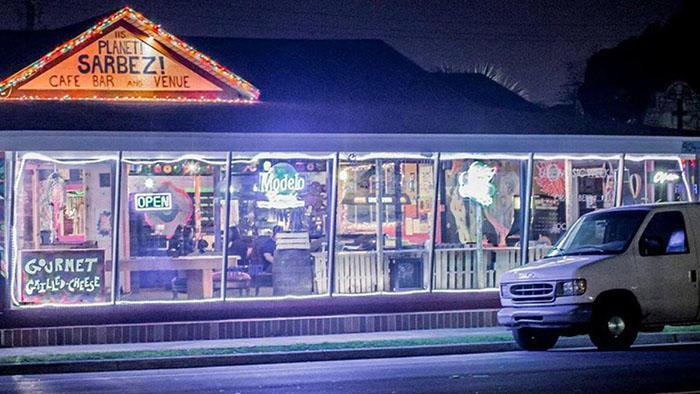 The Sarbez is a unique and quirky bar located in the heart of downtown St. Augustine. It's known for its vintage ambiance and retro gaming, offering patrons an immersive experience that transports them back in time.
This bar also has an extensive list of classic cocktails that are sure to satisfy any alcoholism cravings, as well as craft beers on tap. The Sarbez hosts live music performances regularly and attracts crowds from all over town with their happy hour specials and delicious menu of tapas and small plates.
For those looking to enjoy a night out under the stars, this bar also has a cozy rooftop patio perfect for socializing with friends while taking in the beautiful scenery of St.
Barley Republic Pub
Located in the heart of Historic Downtown St. Augustine, Barley Republic is an Irish-themed gastro pub and cocktail bar that has become a top-rated establishment among locals and visitors alike.
Not only does Barley Republic offer a unique dining experience with its one-of-a-kind atmosphere, but it also boasts some impressive local rankings. According to various online sources and positive customer reviews on Tripadvisor, it's ranked as one of the Top 5 Pubs in St.
The Reef
Located right on the beach, The Reef is one of the best bars in St. Augustine that's perfect for those looking to enjoy an ice-cold beverage during summer in Florida. This beachfront bar not only offers stunning ocean views but also has a great selection of drinks and live music nights that cater to every taste and preference.
Whether you're in the mood for cocktails or beer, The Reef has got you covered with their extensive menu that features both local and international brews.
If you're looking for a trendy bar with outdoor seating where you can soak up some sun while enjoying your favorite drink, look no further than The Reef. It's undoubtedly one of the most popular nightlife spots in St.
The Bar With No Name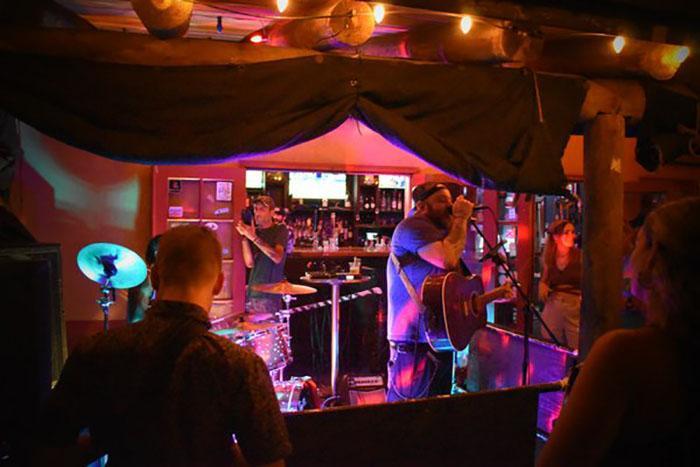 Located across from Castillo De San Marcos, The Bar With No Name is a must-visit bar in St. Augustine, Florida. It offers the perfect atmosphere for socializing and people watching with its casual dress code and relaxed vibe.
The bar features live music, local musicians, and performers that keep the lively atmosphere going. Plus, if you're looking to bring your furry friend along for a night out, The Bar With No Name is pet-friendly! Don't forget to check out the stunning views while indulging in their craft cocktails or beer selection during happy hour specials and events.
The Veranda
The Veranda is not only one of the best waterfront bars in St. Augustine, but it's also a hidden gem that locals love to frequent. This bar offers stunning views of the Matanzas River and Bridge of Lions from its outdoor deck and indoor lounge areas.
Guests can enjoy handcrafted cocktails, beer, wine, and small bites while soaking up the warm Florida sun or enjoying cool breezes in the evening.
One unique feature of The Veranda is its location at Casablanca Inn on the Bayfront. This historic bed and breakfast offers guests luxurious accommodations just steps away from all that St.Augustine has to offer.
The Prince Of Wales Pub
If you're looking for a cozy and comfortable atmosphere to enjoy your drinks, The Prince of Wales Pub is an excellent choice. Located in the heart of St. Augustine's historic district, this classic English pub offers a laid-back vibe with a great selection of beers on tap and top-shelf liquor options.
The bar staff is friendly and knowledgeable about their offerings, making it easy to find something that suits your taste buds perfectly.
But what makes The Prince of Wales Pub stand out is its commitment to responsible drinking. With alcoholism being a major issue in our society today, it's crucial that we have bars like this that prioritize safety over profit.
They've implemented strict guidelines for serving customers responsibly while still creating an enjoyable experience – from monitoring individual consumption levels to offering non-alcoholic beverages as an alternative option.
Stogies Jazz Club & Listening Room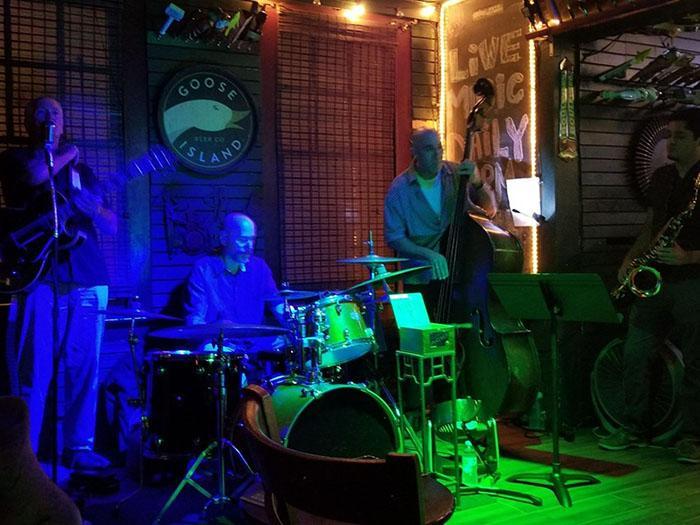 Stogies Jazz Club & Listening Room is a must-visit spot for jazz and cigar lovers in St. Augustine. Located on Charlotte Street, this bar provides a cozy atmosphere where you can unwind with live music and great company.
The club has become an iconic local hangout where people from all walks of life come together to socialize over drinks and cigars. It's no surprise that Stogies has received rave reviews on TripAdvisor for its excellent selection of live performances, ranging from blues to swing jazz to Latin rhythms.
The club's selection of cigars is unbeatable too, making it a destination attraction in the historic district of St.
Conclusion
St. Augustine's bar scene has something for everyone, from historic district bars to waterfront spots and hidden gems. Whether you're looking for craft cocktails, live music, or a relaxed pub atmosphere, there is no shortage of options in this charming Florida city.
Augustine offers a diverse array of choices when it comes to nightlife and entertainment.