Dallas, Texas is a thriving city known for its booming nightlife scene and diverse array of bars that cater to every kind of drinker. From swanky cocktail lounges to laid-back dive bars, the Big D has it all!
In this blog post, we've curated a list of 15 must-visit drinking destinations in Dallas that promise an unforgettable night out.
Top 15 Best Bars In Dallas, Texas
The Rustic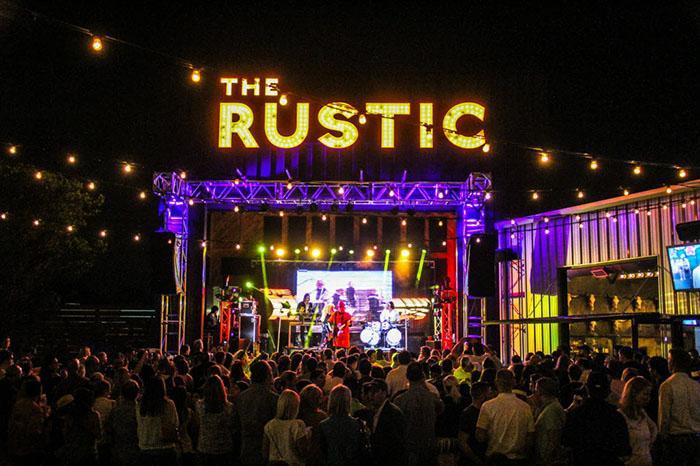 As someone who loves a good night out, The Rustic has quickly become one of my favorite spots in Dallas. This top-rated bar combines the best elements of Texas culture with its rustic atmosphere, live music venues, and delicious food and drinks.
One of the reasons I frequent The Rustic is for their incredible live music performances that showcase local talent and create an energetic vibe unique to this popular nightlife spot.
Not only do they offer mouth-watering drinks and dishes catering to various tastes, but they also receive rave reviews from fellow patrons who appreciate its mix between a local hangout spot and tourist destination.
Midnight Rambler
As a connoisseur of Dallas nightlife, I'm excited to share with you one of the crown jewels in our city's popular nightlife destinations – Midnight Rambler. Tucked away beneath the chic Joule Hotel in downtown Dallas, this upscale bar has earned its place among the best bars in Texas.
What truly sets Midnight Rambler apart is their dedication to sophisticated drinks created through expert mixology. The cocktail menu is curated by none other than award-winning bartender Gabe Sanchez, who shakes things up by putting his signature twist on classic concoctions.
You won't only find delicious beverages here; you'll also be treated to a buzzing social scene filled with many of Dallas' stylish "see and be seen" crowd.
Bowen House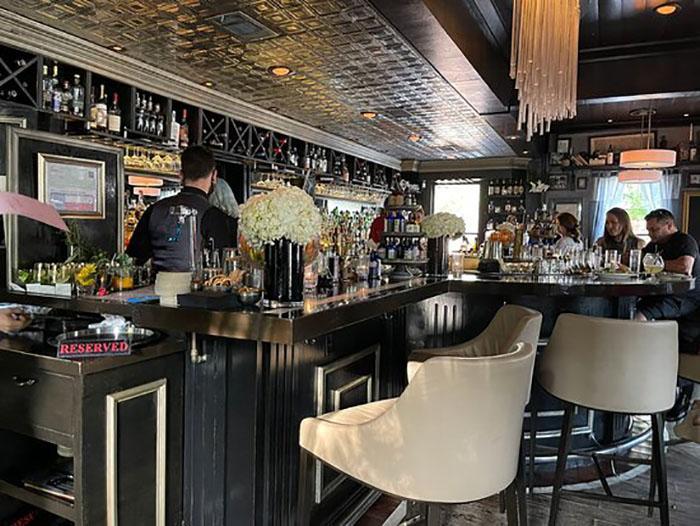 Tucked away in a historic landmark, the Ahab Bowen home. This upscale cocktail lounge is known for its warm and welcoming blend of elegance and relaxation that caters to those who appreciate fine beverages while unwinding with friends or family.
Bowen House's impressive reputation as an acclaimed establishment stems not only from its unique location but also from its owner's success as a restaurateur.
With experience running the popular Las Palmas restaurant in Dallas, their bar displays great attention to detail when it comes to creating an appealing ambience and offering a delightful bill of fare featuring beer, cocktails, and wine selections that cater to various tastes.
The People's Last Stand
The People's Last Stand is a standout craft cocktail bar in Dallas, located in Mockingbird Station. As someone who struggles with alcoholism, I appreciate that they offer classes and events centered around mixology rather than just serving up drinks.
It's clear that the bartenders at The People's Last Stand are passionate about their craft and take pride in creating unique and flavorful concoctions. They're also knowledgeable about wine tasting, making it a great spot for those looking to expand their palate beyond traditional cocktails.
Overall, The People's Last Stand is an enjoyable venue that caters to both casual drinkers and connoisseurs alike. Whether you prefer sipping on classic cocktails or trying something new, this bar has got you covered.
The Tipsy Alchemist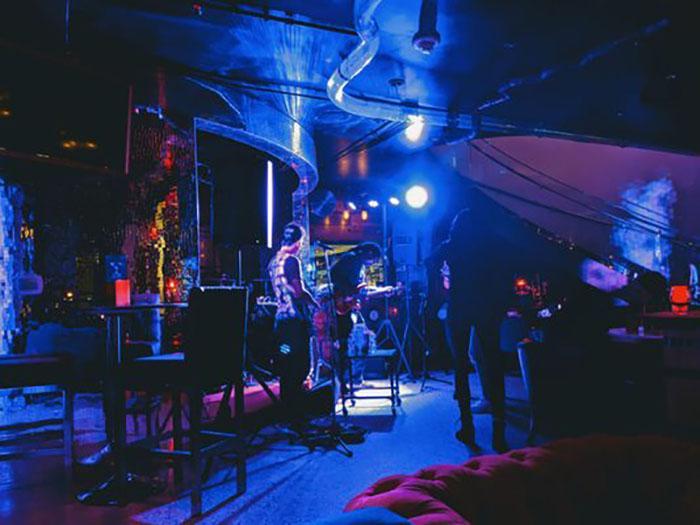 What's great about this bar is that despite its high-end drinks, it maintains a relaxed atmosphere where you can comfortably unwind after a hard day or spend time with friends over happy hour.
While drinks may range from $15-20 each, they are definitely worth it for their creative flair – especially if you're looking to indulge in something new and exciting.
Parliament
Their craft cocktails are a work of art – each one mixed to perfection with high-quality ingredients and expert techniques.
Parliament also offers happy hour specials for those looking to enjoy upscale drinks without breaking the bank. And if you're not sure what to order, don't worry – just let your bartender know what kind of flavors or spirits you typically enjoy, and they'll be more than happy to create a custom cocktail just for you.
Jettison
I recently discovered Jettison, and it quickly became a favorite. Located at 1878 Sylvan Ave, this upscale cocktail bar is perfect for those looking for fancy drinks and a trendy atmosphere.
What stands out about Jettison is their mixology skills – they take pride in crafting unique and delicious cocktails that will have you coming back for more.
The bartenders are passionate about what they do and are happy to recommend something based on your taste preferences. If you're looking to try something new, I highly recommend their signature drink "The Last Word".
With its blend of gin, green chartreuse, maraschino liqueur, and lime juice, it's definitely not your typical cocktail.
The Standard Pour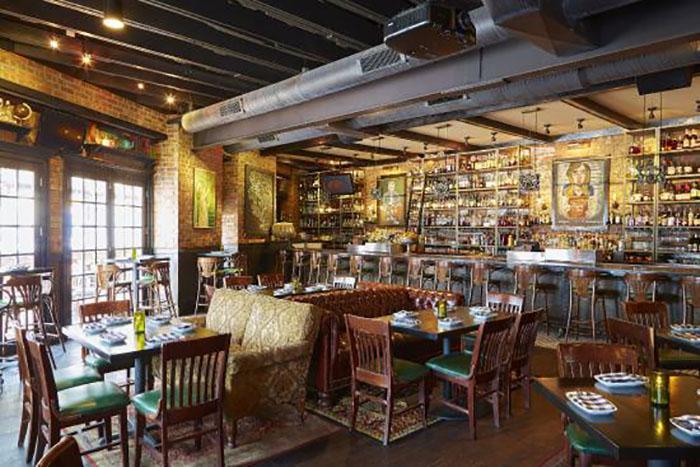 This trendy bar is located in Uptown and boasts a chic decor with exposed brick walls, dim lighting, and cozy leather booths.
As someone struggling with alcoholism, it may be tempting to avoid places like The Standard Pour altogether. However, there are still ways to enjoy this establishment without compromising your sobriety.
For instance, you could meet friends for happy hour but stick to non-alcoholic beverages or order mocktails instead. Or perhaps you could attend one of The Standard Pour's live music events or trivia nights while enjoying their tasty bites and soft drinks instead of alcohol.
Armoury D.E.
Armoury D.E. is a local favorite in the Dallas bar scene and for good reason. Located in the historic Deep Ellum District, it offers a unique twist with its Hungarian-inspired cuisine and specialty cocktails.
The lively atmosphere and live music make it a popular nightlife destination, especially among those who love to dance and enjoy good company.
Rattlesnake Bar
As someone who loves a good drink, I have to say that The Rattlesnake Bar is one of my favorite spots in Dallas. Located inside the luxurious Ritz-Carlton hotel in Uptown Dallas, this bar has everything you could want – an upscale ambiance, tasty Tex-Mex and traditional Texas cuisine, and of course, some seriously stiff drinks.
Black Swan Saloon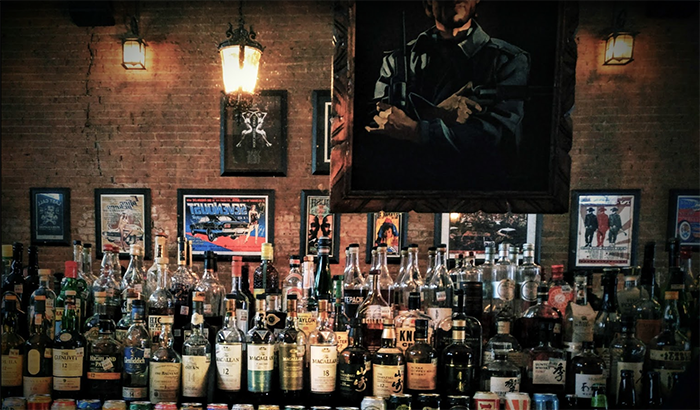 As a fan of craft cocktails and the Dallas bar culture, I was saddened to hear about the closure of Black Swan Saloon. The Deep Ellum district will surely miss this local favorite that was renowned for its mixology and innovative cocktail creations.
For a decade, Black Swan Saloon was at the forefront of the local bar scene, serving up some of the city's most popular drinks in a cozy atmosphere adorned with vintage chandeliers.
Although we may no longer be able to enjoy their unique concoctions at Black Swan Saloon, we can look forward to new bar openings that continue to push boundaries in craft cocktails and elevate Dallas nightlife.
Truck Yard
Located in the Lower Greenville neighborhood, this outdoor bar provides ample seating areas for visitors to enjoy their drinks under the open sky.
Truck Yard has gained recognition as one of the best bars in Dallas and landed on DFW's list of 100 best bars. Locals love it because it provides a laid-back atmosphere where they can unwind after work or on weekends.
Tourists also make sure to visit since it offers an authentic Texan experience complete with live music performances by local artists and various food trucks serving dishes inspired by different culinary traditions.
Braindead Brewing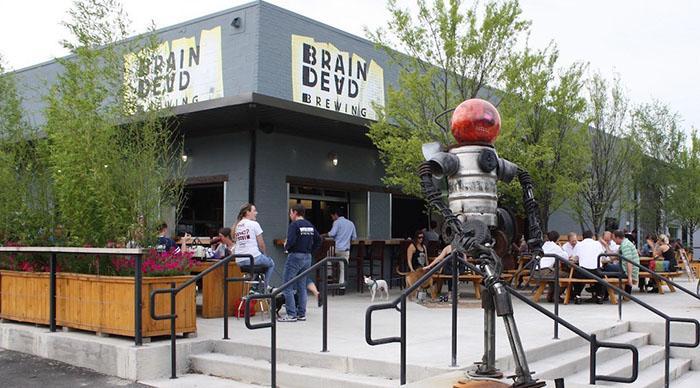 Braindead Brewing is a must-visit bar for those looking to experience the best of Dallas' brewery industry. As one of the pioneers in Dallas' craft beer scene, Braindead Brewing has made a name for itself by offering a wide range of unique and flavorful creations that cater to every taste.
Unfortunately, local news outlets reported that Braindead Brewing closed down in November 2021 due to unforeseen circumstances. However, the bar's legacy as one of Dallas' top breweries lives on, and its impact on the city's bar scene will not soon be forgotten.
The Mansion Bar
As someone who enjoys a sophisticated and upscale drinking experience, The Mansion Bar inside the Rosewood Mansion Hotel in Dallas, Texas is an excellent choice.
This establishment exudes elegance with its luxurious Old South-inspired decor and refined ambiance.
What sets The Mansion Bar apart from other drinking establishments is its fine wine selection and high-end cocktail offerings. Whether you're looking for a classic vintage or a creative concoction made by skilled mixologists, this chic watering hole has got you covered.
High & Tight Barbershop
Located in the artsy neighborhood of Deep Ellum, this bar boasts a vintage design complete with a bar top made out of American pennies. But it's not just the decor that sets High & Tight apart – their food and drinks menu is also impressive.
In addition to its exceptional offerings, High & Tight has received glowing reviews on TripAdvisor from patrons who appreciate their unbiased approach to crafting cocktails and overall great service.
With an overall rating of 4 out of 5 stars based on 12 reviews, you can trust that your visit to High & Tight will be worth it.
Conclusion
If you're looking for a night of fun and great drinks, Dallas is the place to be. These 15 bars are just the tip of the iceberg when it comes to nightlife in this vibrant Texas city.
From rooftop patios to cozy lounges, there's something for everyone here. Whether you're a cocktail connoisseur or a beer lover, Dallas has got you covered.