Welcome to St. Louis, the beloved Gateway City known for its rich history, sports fanaticism, and thriving nightlife scene! With a diverse array of bars and clubs – from classic jazz joints to trendy speakeasies – there's something in store for every visitor.
In this blog post, we'll take you on a tantalizing tour through our curated list of the 20 best bars in St. Louis that offer top-notch cocktails, craft beers, delicious food pairings, and an unforgettable atmosphere.
Top 20 Bars In St
Narwhal's Crafted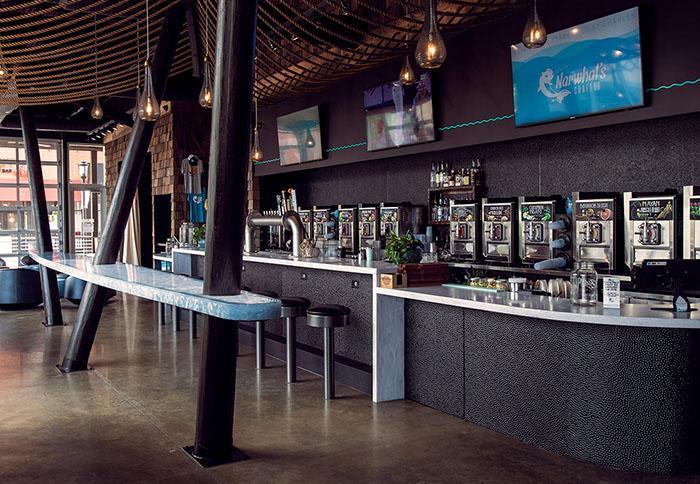 Narwhal's Crafted, ranked as one of the best bars in St. Louis, offers a unique and enjoyable experience to its patrons. This innovative bar takes pride in preparing quality handcrafted frozen cocktails using fresh, from-scratch ingredients and purees.
In addition to their legendary frozen concoctions, Narwhal's Crafted also serves up draft cocktails that are often overshadowed but equally deserving of attention.
With multiple locations throughout St. Louis – including a new "ship" location in The Grove and an upcoming St. Charles venue – it's easy to see how this creative bar has become part of the city's alcoholic fabric.
Conveniently situated near SLU's campus, guests can expect a relaxed atmosphere perfect for unwinding or socializing with friends over some cold refreshments after a long day at work or school.
Ballpark Village
A must-visit destination in St. Louis is Ballpark Village, an entertainment hotspot that features over 20 premier dining, retail shops, and nightlife venues all clustered within walking distance of the world-famous baseball stadium.
For those seeking great drinks and camaraderie amidst state-of-the-art settings, head to Clark Street's elevated Bullock Rooftop Bar & Lounge at Clark & Bourbon—considered among the best rooftop bars in St.
Louis. Strategically situated beside the ballpark, patrons can revel in panoramic views of games on large flatscreen TVs while sipping their favorite beverages under a starlit sky.
The charm doesn't end there; with options like sports bars featuring massive screens or more intimate establishments flaunting cozy ambiances and exquisite drink menus, Ballpark Village has something to offer for every taste bud looking to indulge responsibly in St.
Broadway Oyster Bar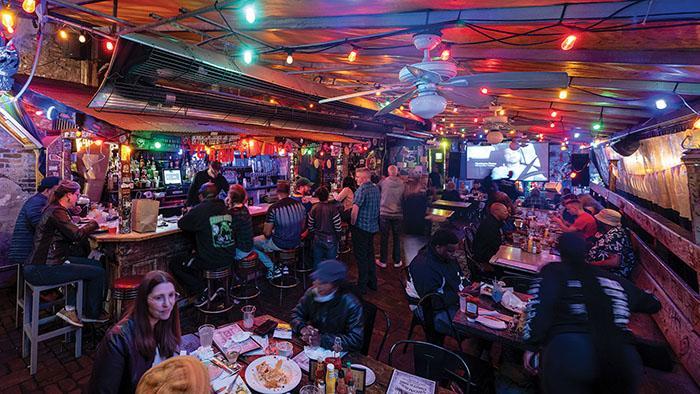 Broadway Oyster Bar offers an unforgettable experience for alcohol enthusiasts. Featuring live music seven nights a week.
With its eclectic ambiance and welcoming vibe, both locals and tourists find themselves drawn to this hub of entertainment. The expansive drink menu includes craft beers on tap along with a wide variety of spirits to satisfy even the most discerning palates – perfect after a long day spent exploring nearby tourist destinations or catching up with friends over good food.
John D. McGurk's Irish Pub And Garden
One of the best bars in St. Louis is John D. McGurk's Irish Pub and Garden, a local favorite that has become a landmark since it opened its doors in 1978.
Aside from its comfortable atmosphere, McGurk's is well-known for its traditional Irish cuisine like shepherd's pie, bangers and mash, and corned beef sandwiches.
With over 30 beers on tap (including their famous Guinness), happy hour specials every day from 3 pm to 6 pm, coupled with being the perfect spot to celebrate St Patrick's Day – John D.
Paddy O's
Located in downtown St. Louis, this trendy sports bar has been serving customers since 1998 and is considered the "Original Baseball Bar." Paddy O's has gained popularity over the years with its fun events, including game day specials during baseball season and live music performances on weekends.
Whether you're a local looking for a new hangout spot or a tourist exploring the city, Paddy O's should definitely be on your list of must-visit bars in St.
Pin-Up Bowl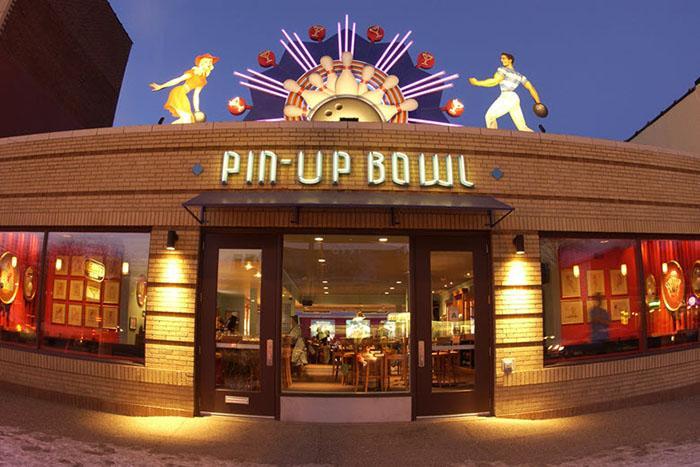 Located in the trendy Delmar Loop area, Pin-Up Bowl is a top-notch option for those looking to have a good time while bowling. The vintage decor features classic memorabilia and retro atmosphere that transports you back in time.
In addition to their bowling lanes, Pin-Up Bowl also offers lounge areas perfect for parties or hanging out with friends. Their house-made pizzas are delicious and pair well with the laid-back vibe of the establishment.
Taste
Located in the Central West End, this venue boasts an extensive menu of craft cocktails made with high-quality ingredients, alongside an impressive selection of local beers and wines.
But it's not just the drinks that make Taste stand out; they also offer live music on weekends, creating a vibrant atmosphere perfect for socializing or enjoying a night out with friends.
Happy hours are held every weekday from 4-6 pm, offering discounts on select drinks and appetizers to help customers save some money while still indulging themselves. If you're looking for a modern bar with excellent drinks and entertainment options in St.
Planter's House
Planter's House is a gem in St. Louis' bar scene, standing out for its award-winning craft cocktails and seasonal cuisine. With a focus on mixology, the bar offers an extensive selection of fine spirits and classic cocktails made by knowledgeable bartenders who are passionate about their craft.
Since opening, Planter's House has received several accolades for being one of the top-rated bars in St. Louis, attracting cocktail enthusiasts from all around. Whether you're looking for a place to celebrate or unwind after work, Planter's House offers everything from signature drinks like "The Elusive Butterfly" to perfectly crafted old-fashioned cocktails.
The Royale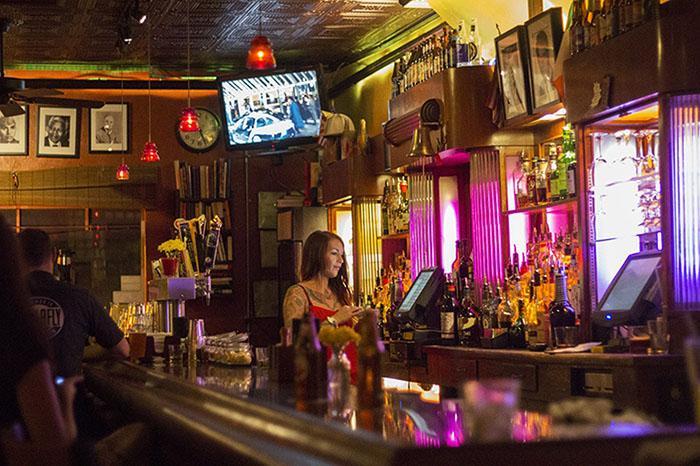 The Royale Food and Spirits is a must-visit spot for anyone looking for an upscale cocktail bar in St. Louis. This bar stands out from the crowd due to its locally sourced ingredients and creative cocktail mixology techniques by experienced mixologist Sophia Butler.
The thriving garden on-site provides fresh herbs, fruits, and vegetables used in making specialty drinks like the Pimm's Cup or the Sparkling Strawberry Lemonade.
Aside from its reputation in making craft cocktails, The Royale also serves delicious food that pairs well with their drinks such as their Cheeseburger Royale or Fried Chicken Sandwich.
Happy hour specials are available every day except Saturday, offering discounts on select cocktails and beer selections.
Robust Wine Bar
Robust Wine Bar, located in Webster Groves, MO, is an excellent spot for wine lovers. Robust Wine Bar offers an extensive wine list that will impress even the most discerning connoisseurs.
In addition to its impressive selection of wines, Robust also offers great small plates to pair with your favorite vintage.
Whether you're looking to try new wines and expand your palate or attend educational classes on all things grape-related, Robust Wine Bar is an excellent destination. The knowledgeable staff are always happy to help patrons select the perfect glass or bottle of wine from their vast collection.
With outdoor seating available during warmer months and live music events scheduled throughout the year, visiting Robust Wine Bar is always a unique and enjoyable experience that should not be missed by any true wine enthusiast when exploring St.
Whiskey Ring
Owned by John Joern and Jason Matthews, both former bartenders at a local music venue Off, the corner bar has become a neighborhood favorite with its extensive whiskey selection from all over the world.
The monthly Western Wear Nights hosted by The Whiskey Ring encourage a familial atmosphere that draws regulars back time after time. It's no surprise that this speakeasy-style bar was also named one of the best bars in St.Louis.
Sanctuaria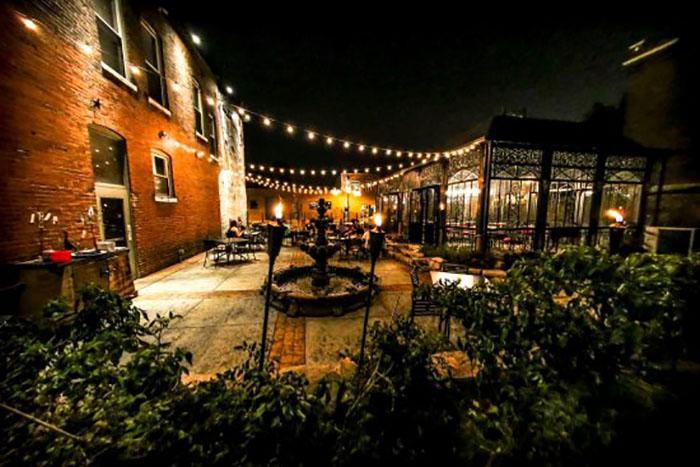 Sanctuaria is a must-visit for those seeking unique cocktails and a trendy atmosphere. Located in the bustling Central West End neighborhood, this bar offers an extensive cocktail menu featuring craft cocktails made with fresh ingredients and creative mixology techniques.
In addition to their inventive libations, Sanctuaria also offers outdoor seating and live entertainment on their patio from local musicians across various genres.
With happy hour specials throughout the week and delicious food options to complement your drinks (like their popular Bahn Mi sandwich), it's no surprise that Sanctuaria has been named one of the top bars in St.
Fox And Hounds
Fox and Hounds is a must-visit if you're looking for cozy pubs with an old-fashioned charm, thanks to its high-class atmosphere and American sports bar-style food.
Its fireplaces are a real attraction, especially during cold winter nights when you want to warm up over cocktails or craft beers from local breweries. It is also worth mentioning that Fox and Hounds is listed as one of the most beautiful bars in town.
Amsterdam Tavern
This beer hall offers an amazing selection of craft beers and delicious food, making it a go-to spot for locals and tourists alike.
Amsterdam Tavern is particularly known for its coverage of soccer games, including world, USA, and MLS soccer matches.
Aside from its great selection of drinks and tasty food options, Amsterdam Tavern has also gained popularity due to its strong social media presence on platforms like Facebook, Instagram, and Twitter.
The Get Down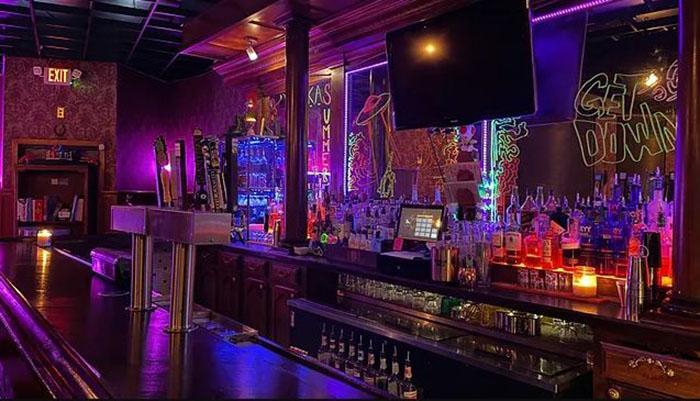 The Get Down is a lively bar located in St. Louis that offers an environment perfect for those looking to have a great time with friends while enjoying some drinks.
This popular drinking spot features a spacious dance floor, live music performances, and DJs that know how to get the crowd moving.
Additionally, patrons can choose from a wide variety of delicious cocktails, spirits, beer options like whiskey flights and creative shots. One signature drink that stands out is "Disco Lemonade," which combines vodka and lemonade mixed with fresh herbs and fruits.
With its impressive atmosphere and extensive drink selection available seven days a week until 3 am during weekdays (4 am on weekends), The Get Down deserves its place among the top 20 bars in St Louis!
Thaxton & Speakeasy
Thaxton & Speakeasy is a popular bar in St. Louis, known for its speakeasy theme and ritzy cellar haunt ambiance. With a password required for entry, this bar is situated underground in an Art Deco building from the 1920s, giving it a unique Prohibition-era feel.
The bar's secret location and authentic speakeasy theme make it stand out among the many drinking establishments available in St.
The Crack Fox
The Crack Fox is a must-visit for alcoholics looking for an exciting night out in St. Louis. Located downtown, this unique dive bar offers over 60 beers and a full cocktail menu to satisfy any drinker's cravings.
Regulars rave about the friendly atmosphere and quirky regulars that frequent The Crack Fox. With its low-key vibe and welcoming staff, it's easy to feel at home here whether you're coming alone or with a group of friends.
And if you're looking for something extra special, the bar also hosts private events such as weddings or birthday parties in their intimate setting.
Venice Cafe
Venice Cafe is a beloved institution in St. Louis, known for its funky decor and live music. This cash-only spot has been a favorite among both locals and tourists alike for nearly 35 years.
Unfortunately, Venice Cafe temporarily closed its doors in August 2019 but plans to reopen in the spring.
Small Change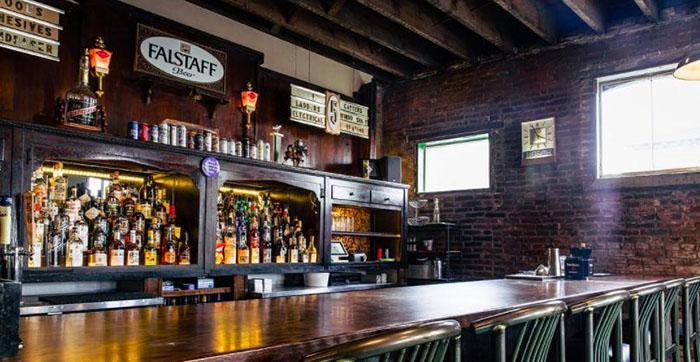 Small Change is a cozy, unassuming bar located in the city's Cherokee neighborhood. Despite its small size, it packs a punch with its impressive craft beer selection and creative cocktail menu.
The atmosphere is relaxed and welcoming, making it the perfect spot for a low-key night out with friends or an intimate date night. In addition to their drink offerings, Small Change also serves up delicious pub grub made from locally-sourced ingredients.
Whether you're stopping by for happy hour or staying late into the night for live music, Small Change is definitely worth checking out as one of St.
Molly's In Soulard
With six bars and an expansive patio area, this popular spot offers plenty of space to relax and enjoy your favorite drink or meal. Patrons rave about the New American cuisine at Molly's, which blends French heritage with Cajun and Creole flavors.