Stepping out for a night of fun but don't know what to wear to the club? You're not alone; dressing for clubs can be quite a conundrum!
This post is your comprehensive guide to solving this issue, offering you practical tips on club attire, decoding dress codes and sharing trendy nightclub outfit ideas.
So let's dive in and hit the dance floor with style!
Dress Code Policies in Clubs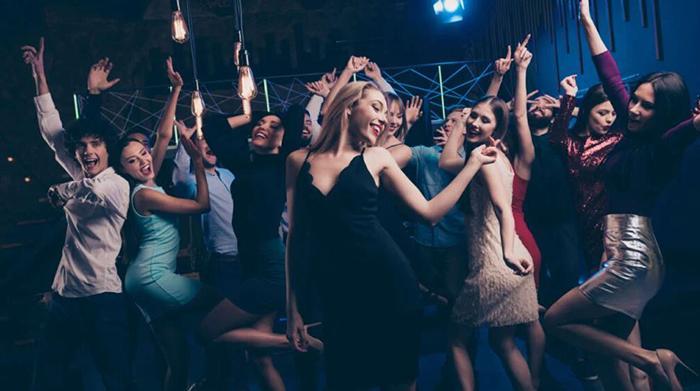 Importance of dress codes
Dress codes establish a certain standard of appearance that aligns with the club's vibe and demographic. These rules aren't merely about aesthetics; they represent respect for the venue, its patrons, and the overall atmosphere.
Clubs often promote specific styles to ensure that guests contribute positively to their ambiance and fostering a sense of belonging among party-goers.
Besides influencing social dynamics, dress codes play a vital role in ensuring safety—preventing mishaps associated with inappropriate clothing like long flairs or hefty accessories.
Contrary to popular belief, obeying dress code isn't about curbing individuality but rather encouraging elegance within set boundaries.
Therefore, abiding by them is considered integral while stepping out for the night – an unsaid pact between you and nightlife culture promising mutual respect towards each other's identities.
Common dress code requirements
Dress codes are often enforced in clubs to maintain a certain level of atmosphere and style.
In many clubs, there is a requirement for guests to wear appropriate footwear, such as closed-toe shoes or heels.
Some clubs may have restrictions on the type of clothing allowed, prohibiting things like athletic wear or flip-flops.
For men, collared shirts and nice pants or jeans are often expected. T – shirts and sneakers may not be permitted in some establishments.
Women are typically expected to dress in a more glamorous and sexy manner, with dresses, skirts, or stylish tops being the norm.
Many clubs have specific guidelines for attire, so it's important to check ahead of time to avoid any dress code violations.
Understanding different dress codes
Different clubs have different dress codes, and it's important to understand them before choosing your outfit for a night out. Some clubs may have a strict dress code that requires guests to wear formal attire, such as suits or cocktail dresses.
Others may be more relaxed and allow casual clothing like jeans and t-shirts. It's always a good idea to check the club's website or call ahead to find out what their specific dress code is.
This way, you can ensure that you're dressed appropriately and won't be turned away at the door.
Being aware of different dress codes will also help you choose the right clothes to match the atmosphere of the club.
For example, if you're going to a high-end nightclub, you might want to opt for a more glamorous outfit like a sequin dress or tailored suit.
What to Wear to Clubs for Women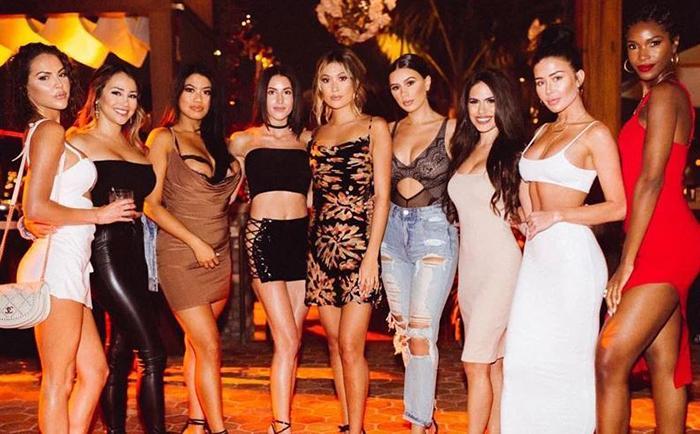 Dresses and skirts
Bodycon dresses are a classic choice for clubbing, providing a sleek and sexy look.
A little black dress is always a safe and stylish option for a night out at the club.
Mini dresses with plunging necklines or backless designs add a touch of allure to your outfit.
High – waisted mini skirts paired with crop tops create a trendy and fashionable club ensemble.
Sequin dresses are perfect for catching the spotlight on the dance floor, adding glamour and sparkle to your look.
Sheer skirts offer a seductive yet sophisticated vibe, allowing you to show off some skin while still maintaining an elegant appearance.
Lace dresses or skirts provide a feminine and delicate touch to your club outfit, exuding elegance and charm.
Velvet dresses or skirts bring a luxurious feel to your ensemble, perfect for adding some texture to your look.
Bold prints and patterns can make a statement at the club, showcasing your unique style and personality.
Asymmetrical hemlines in dresses or skirts give an edgy twist to your outfit, creating visual interest and movement.
Jumpsuits and rompers
Jumpsuits and rompers are trendy options for club outfits. They offer a fashionable and chic look while providing comfort and versatility for a night of dancing and socializing.
Here are some reasons why jumpsuits and rompers are great choices:
Versatility: Jumpsuits and rompers come in various styles, patterns, and colors, making them suitable for different occasions. From sleek and sexy designs to playful and fun prints, there is a wide range of options to choose from.
Ease of styling: One of the advantages of jumpsuits and rompers is that they are one-piece outfits, which means you don't have to spend too much time thinking about coordinating separate pieces. Simply slip into a jumpsuit or romper, add some accessories, and you're ready to hit the dance floor.
Comfortable yet stylish: Jumpsuits and rompers are made from lightweight materials that allow ease of movement, making them ideal for dancing all night long. Additionally, they often feature flattering cuts that accentuate your figure while providing comfort.
On-trend designs: Jumpsuits with wide-legged bottoms are particularly popular currently as they create an elegant silhouette while adding a touch of sophistication to your outfit. Rompers with unique details like cut-outs or statement sleeves can also make a fashion-forward statement.
Easy transition from day to night: If you're heading to the club straight from work or another daytime activity, jumpsuits and rompers can make the transition effortless. Opt for styles in darker hues or with embellishments like sequins or metallic accents to give them an evening-appropriate touch.
Tops and bottoms
When it comes to choosing tops and bottoms for a night out at the club, there are plenty of stylish options to consider.
Whether you want to show off your curves or keep it chic and trendy, here are some ideas to help you put together the perfect clubbing outfit:
Bodycon Tops: Opt for fitted tops that accentuate your figure and highlight your best features. Look for styles with interesting details like cutouts, mesh panels, or embellishments for a touch of glamour.
Crop Tops: Show off a bit of skin with a crop top paired with high-waisted bottoms. This combination is both sexy and trendy, allowing you to dance the night away while looking fabulous.
Statement Blouses: If you prefer a more sophisticated look, go for a statement blouse in a bold color or with eye-catching patterns. Pair it with sleek trousers or a skirt for an effortlessly chic ensemble.
High-Waisted Skirts: Embrace feminine elegance by wearing a high-waisted mini skirt that cinches at the narrowest part of your waist while emphasizing your curves. Choose skirts made from shiny fabrics or adorned with sequins for added glamour.
Edgy Leather Pants: For those who prefer an edgier vibe, leather pants are an excellent choice. They add instant coolness to any outfit and can be paired with everything from band tees to sheer blouses.
Footwear and accessories
When it comes to clubbing, your footwear and accessories can make or break your outfit. Here are some essential items to consider:
Statement heels: Elevate your look with a pair of stylish heels. Opt for strappy sandals, stilettos, or platform heels to add height and elegance to your ensemble.
Trendy sneakers: If you prefer comfort without sacrificing style, opt for trendy sneakers. White sneakers or chunky dad shoes can be paired with dresses, skirts, or even jeans for a fashionable and edgy look.
Chic ankle boots: Ankle boots are versatile and perfect for clubbing during cooler months. Choose sleek leather boots or go bold with metallic finishes or animal prints.
Stylish flats: For those who don't enjoy wearing heels, fashionable flats are a great alternative. Try embellished ballet flats or loafers in metallic shades or trendy patterns.
Eye-catching jewelry: Accessories play a crucial role in completing your club outfit. Layer necklaces for a statement look, stack bracelets and cuffs for added flair, and choose earrings that complement your hairstyle.
Clutch bags: Ditch the bulky handbag and opt for a sleek clutch instead. Metallics, sequins, and embellishments will add glamour to your ensemble while keeping all your essentials within reach.
Statement belts: Add definition to your waistline with a statement belt. Go for wide belts with unique buckles or embellishments like studs or crystals to cinch in dresses or oversized tops.
Bold sunglasses: Don't forget to bring along a pair of sunglasses when hitting the clubs during the day or at open-air venues at night. Oversized frames in fun colors like red, yellow, or neon shades will make you stand out from the crowd.
What to Wear to Clubs for Men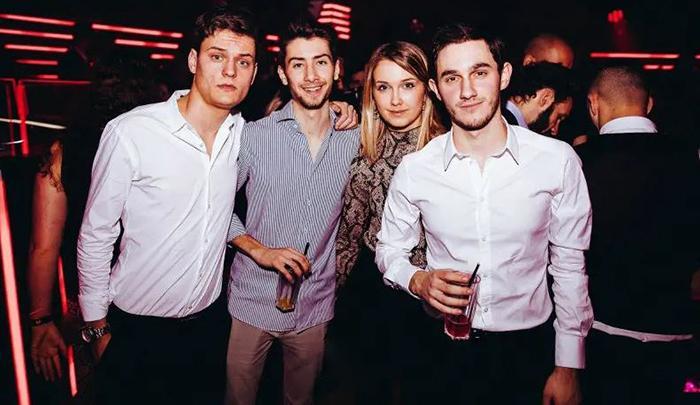 When it comes to men's clubbing outfits, opt for a stylish shirt or jacket and pair it with well-fitting pants or jeans.
Shirts and jackets
Opt for a stylish button – down shirt for a polished and sophisticated look.
Choose a fitted denim jacket for a casual and trendy vibe.
Try a leather jacket to add some edge and rockstar flair to your clubbing outfit.
Experiment with prints, such as floral or geometric patterns, to make a bold statement.
Layering is key – wear a trendy bomber jacket over your shirt for added style.
Consider wearing a blazer for a more formal and refined clubbing look.
Don't be afraid to mix textures – try a velvet or satin shirt for added visual interest.
Add some color with a vibrant polo shirt or opt for classic neutral tones like black or white.
Pants and jeans
Pants and jeans are versatile options for men and women when choosing what to wear to clubs. They offer comfort and style, making them a popular choice for clubbing outfits.
Here are some tips on incorporating pants and jeans into your club attire:
Skinny jeans: Opt for a pair of well-fitted skinny jeans that accentuate your curves or highlight your sleek silhouette. They can be paired with a stylish top or blouse for a trendy and chic look.
Leather pants: If you want to add an edgy vibe to your clubbing outfit, consider wearing leather pants. They instantly elevate your look and give off a cool and fashionable vibe.
High-waisted trousers: For a more sophisticated club outfit, opt for high-waisted trousers in a trendy color or pattern. Pair them with a crop top or blouse to create a fashionable ensemble.
Wide-leg pants: Wide-leg pants are perfect for creating a glamorous and effortless look for the club scene. Choose flowy fabrics like satin or silk to add movement to your outfit.
Denim jeans: Classic denim jeans are always in style when it comes to clubbing attire. Opt for ripped or distressed styles for a more casual and laid-back vibe, or choose dark washes for a sleeker look.
Printed pants: Add some fun and personality to your club outfit by opting for printed pants. Floral prints, animal prints, or geometric patterns can add visual interest and make you stand out on the dance floor.
Joggers: If you prefer a more relaxed and comfortable look, joggers can be a great option for the club scene. Pair them with a fashionable top or crop hoodie for an athleisure-inspired ensemble.
Footwear and accessories
Opt for comfortable yet stylish footwear such as platform heels, wedges, or chunky heels to dance the night away without any discomfort.
Consider wearing trendy sneakers or boots for a more casual and edgy look that can still be appropriate for clubs.
Add a touch of glam with statement jewelry such as chandelier earrings, layered necklaces, or bold cuffs.
Don't forget to accessorize with a chic clutch or crossbody bag to keep your essentials close at hand while you enjoy the club.
Experiment with hair accessories like headbands, scrunchies, or hair clips to add some personality to your clubbing outfit.
For men, choose sleek dress shoes like loafers or Oxfords that match your overall outfit and provide comfort for hours of dancing.
Complete your look by adding a stylish belt that enhances your waistline and adds an extra element of sophistication to your ensemble.
Consider wearing fashionable sunglasses if you'll be going to clubs during the day or outdoors areas of the venue. It adds a cool and trendy touch while protecting your eyes from bright lights.
To stay on – trend, consider incorporating fashionable hats like fedoras, beanies, or snapbacks into your clubbing outfits. They can instantly elevate your look and make a statement.
Tips for Choosing the Right Clubbing Outfit
Consider the venue and atmosphere
When deciding what to wear to clubs, it's crucial to consider the venue and atmosphere you'll be stepping into. Different clubs have different vibes and dress codes, so you want to ensure your outfit aligns with the overall ambiance of the place.
For instance, if you're heading to a trendy upscale club known for its glamorous clientele and high-end decor, dressing up in a chic cocktail dress or a sleek jumpsuit will help you fit right in.
On the other hand, if you're planning on hitting up a more casual hangout spot with a laid-back vibe, opt for stylish yet comfortable attire like jeans paired with a fashionable top or blouse.
Dress comfortably
Choosing a comfortable outfit is crucial when deciding what to wear to clubs. You want to enjoy yourself without feeling restricted or uncomfortable. Opt for fabrics that are breathable and stretchy, like cotton or spandex blends.
Consider wearing clothing items that allow for easy movement, such as joggers or leggings paired with a trendy top. Additionally, prioritize shoes that are both stylish and comfortable, like platform sneakers or block-heeled sandals.
Remember, the key to dressing comfortably while clubbing is finding a balance between chic style and ease of movement so you can dance the night away without any discomfort.
Express your personal style
One of the great things about choosing an outfit for a night out at the club is that it's an opportunity to express your personal style. You can showcase your unique taste and fashion sense through your clothing choices.
Whether you prefer bold and edgy looks or elegant and sophisticated ensembles, there are endless possibilities to experiment with. Consider incorporating trendy elements like textures, bubble hems, or sheer fabrics into your nightclub outfits to add some excitement.
If bright colors and sparkly outfits speak to your personality, go ahead and embrace them! Remember, clubbing is all about having fun and feeling confident, so don't be afraid to let your individuality shine through in what you wear.
Follow fashion trends
Staying up-to-date with fashion trends is a great way to ensure that your clubbing outfit makes a stylish statement. Incorporating trendy elements into your attire can help you stand out and feel confident on the dance floor.
In 2023, women can opt for club jumpsuits or romper suits in eye-catching colors like purple, while men can rock a nice shirt with subtle textures. Sheer clothing and bubble hems are also popular choices for both genders.
Sequin dresses and lace bodysuits continue to be recommended for those who want a glamorous look. Additionally, it's important to remember that some clubs may have specific dress codes in place, so it's always worth checking beforehand to make sure you're dressed appropriately for the venue.
Prioritize comfort and confidence
To ensure a great night out at the club, it's essential to prioritize comfort and confidence when selecting your outfit. Feeling comfortable in what you're wearing will allow you to fully enjoy yourself on the dance floor without any discomfort or distractions.
Opt for fabrics that are breathable and easy to move in, such as lightweight dresses or stretchy jumpsuits. Additionally, choose clothing that makes you feel confident and reflects your personal style.
Whether it's a chic bodycon dress or a trendy pair of high-waisted jeans, wear something that makes you feel like the best version of yourself. By prioritizing comfort and confidence in your clubbing outfit, you'll be ready to hit the dance floor with ease and truly enjoy your night out.
Conclusion
In conclusion, when it comes to what to wear to clubs, the key is to dress stylishly and confidently. From trendy dresses and jumpsuits for women to collared shirts and nice jeans for men, there are plenty of options that can make you stand out on the dance floor.
Remember to consider the club's dress code policies and choose outfits that express your personal style while prioritizing comfort.
So go ahead, put together a chic club outfit and get ready to have a night filled with fun and unforgettable memories on the dance floor!