Welcome to the vibrant nightlife scene of Anaheim! Home to a myriad of diverse bars, this city offers an exciting array of options for those looking to unwind and have a memorable night out.
In this post, we've compiled a list of the 10 best bars in Anaheim that are sure to impress even the most discerning bar-goers.
Top 10 Bars In Anaheim
House Of Blues Anaheim
House of Blues Anaheim stands out as one of the best bars in Anaheim, and for good reason. This lively music venue offers far more than just great tunes; patrons can indulge in a variety of craft cocktails, delicious food items from their extensive menu, and excellent happy hour specials.
This bar is renowned for both its local brewery selections and its sports bar vibes – making it perfect for any alcohol enthusiast looking to unwind after work or on the weekend with friends or family.
The FIFTH Rooftop Restaurant & Bar
The FIFTH Rooftop Restaurant & Bar, located on top of Grand Legacy At The Park in Anaheim, California, stands out as a premier nightlife destination for both locals and tourists alike.
For those seeking an unforgettable night out in Anaheim's best-rated bars, look no further than The FIFTH. This stylish rooftop venue includes fire pits and boasts a full menu to ensure guests are catered to throughout the evening.
The Ranch Restaurant And Saloon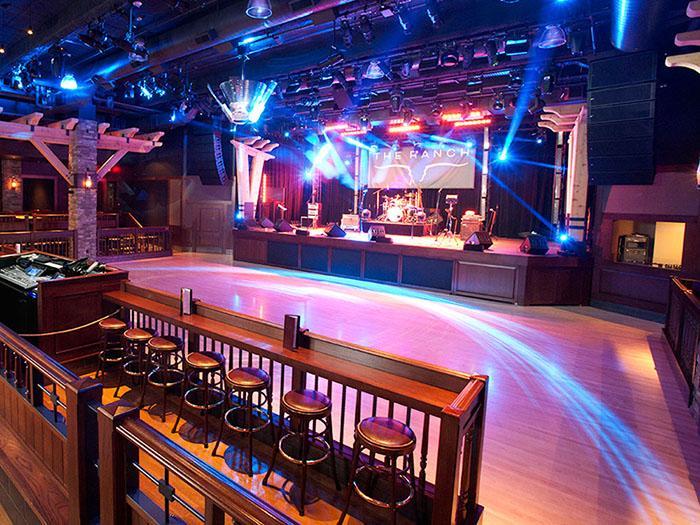 The Ranch Restaurant and Saloon is a top-rated nightlife destination in Anaheim, perfect for anyone looking to unwind with great company, good food, and fantastic drinks.
As an award-winning steakhouse, this venue offers more than just the usual bar experience. The Ranch Restaurant boasts one of the best bar programs in Orange County as evidenced by its Golden Foodie Award for Best Bar Program in 2017 and nomination in the same category in 2018.
The Blind Rabbit
The Blind Rabbit is an exceptional addition to the best bars in Anaheim, offering a mix of speakeasy charm combined with exquisite craft cocktails and delectable food options.
With seating limited to groups of six or fewer due to health and safety guidelines, this secret bar boasts an air of exclusivity that draws people in for a unique dining experience.
Renowned for their specialty drinks such as the Old Man, Boston Sour, and Blind Rabbit Sour, this popular Anaheim bar also hosts cocktail popup events – even featuring Cocktail Kingdom's Christmas-themed pop-up bar Miracle at the Anaheim Packing Plant.
Be it satisfying your alcohol cravings or having a great time with friends while discovering new flavors from Japanese cuisine-inspired dishes; The Blind Rabbit guarantees you unforgettable memories paired with outstanding services and adherence to current health standards.
Hammer Workshop & Bar
Located in the heart of Anaheim's Packing House, Hammer Workshop & Bar is a hidden gem for those seeking an innovative craft cocktail or award-winning beer. With vibrant décor and a warm ambiance, the bar offers a unique experience that sets it apart from other bars in Anaheim.
Reviews on Yelp and TripAdvisor rave about their offerings, with one customer describing how "the drinks are crafted to perfection" while another talks about how "the atmosphere is perfect for any occasion."
What makes Hammer Workshop & Bar stand out is its fully vaccinated staff that ensures customers can relax and enjoy themselves in a safe environment.
Uva Bar & Cafe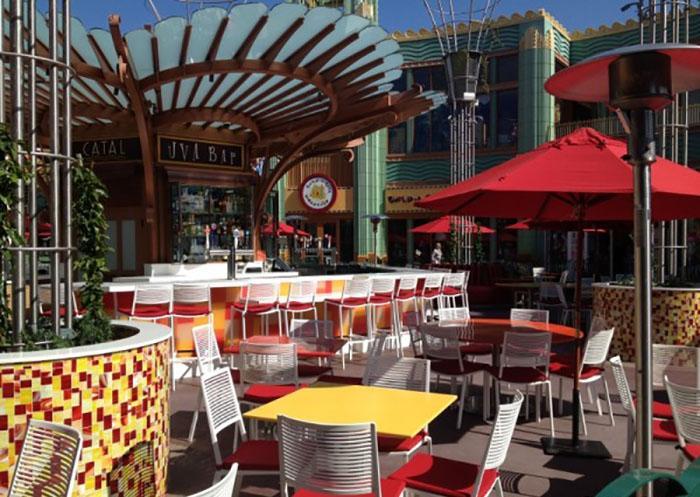 Uva Bar & Cafe is a fantastic restaurant and bar that's definitely worth checking out if you're in Anaheim. Located in Downtown Disney, this establishment serves breakfast, lunch, and dinner, making it an excellent spot to grab a bite no matter the time of day.
Uva has received lots of positive reviews on Tripadvisor. Customers praise the friendly staff and extensive drink selection, as well as the overall ambiance of the place.
BluSky Restaurant & Bar
Located at 1601 S Anaheim Boulevard in Anaheim, BluSky Restaurant & Bar is a must-visit spot for anyone looking to enjoy the city's nightlife. The bar has been named one of the best new bars in Anaheim, offering visitors an unforgettable experience.
Among their most notable dishes are charcuterie with Embutidos and Queso, which has been listed among the top 5 best dishes offered by BluSky Restaurant & Bar.
In addition to its delicious culinary offerings, BluSky also features a rooftop dining option where patrons can sip craft beers or signature cocktails while enjoying stunning views of Anaheim.
The Phoenix Club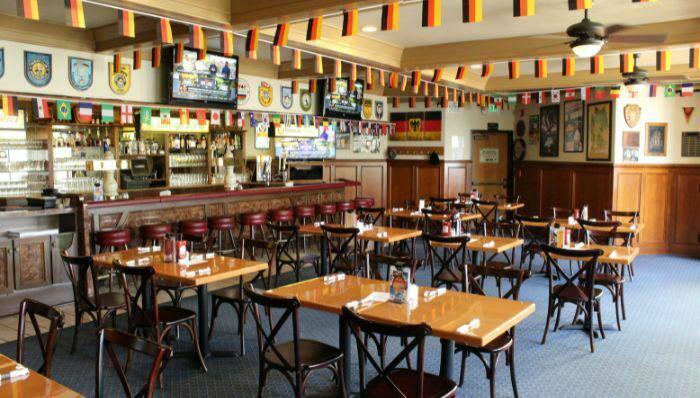 The Phoenix Club is a bar and restaurant that has been a staple in Anaheim's nightlife scene for over 60 years. Known for its German cultural heritage, The Phoenix Club prides itself on preserving customs, traditions, and language through food, drinks, and entertainment.
It offers visitors a chance to explore cultural preservation while enjoying quality dining and drinking experiences.
JT Schmid's Restaurant And Brewery
JT Schmid's Restaurant and Brewery is a popular spot for those looking to enjoy world-class craft beer in Anaheim. This brewery offers a unique sports bar vibe that attracts several sports fans.
This restaurant and brewery is also conveniently located near Honda Center and Angels Stadium, making it an ideal place to grab drinks before or after games.
If you're visiting Anaheim for Disneyland nearby, JT Schmid's has got you covered with its delicious selection of food including pizza- perfect for refueling after a long day at the park.
Heat Ultra Lounge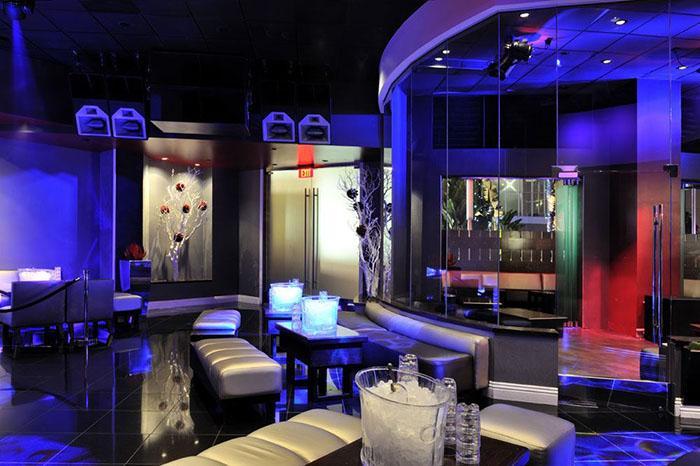 Heat Ultra Lounge is a must-visit spot for alcoholism looking to enjoy nightlife in Anaheim. Located in the Anaheim Gardenwalk, this  bar exudes luxury and class through its multimillion-dollar venue, featuring captivating lighting and sound.
The venue also hosts special events throughout the year, making it an ideal destination for those who want to experience unique entertaining opportunities while visiting the convention center or Disneyland adjacent areas.
While planning your visit, make sure to check out their dress code online before purchasing tickets via Ticketmaster.
But what truly sets this saloon apart is its country music scene and line dancing nights which have made it a go-to spot for those seeking that Southern charm right here on the west coast! With live performances happening regularly on their expansive 40-foot stage, The Ranch Saloon has been voted Best Place for Country Music & Line Dancing two years running by Orange County locals.
Conclusion
There you have it, folks! The 10 best bars in Anaheim for you to explore and enjoy. Whether you're looking for craft cocktails, live music, or a trendy rooftop bar with a view, Anaheim's nightlife scene has got you covered.