Welcome to the vibrant world of Jacksonville nightlife, where you'll discover a mixture of trendy bars, craft breweries, live music venues, and sports bars that cater to diverse tastes.
This comprehensive guide will take you on a journey through 11 of the best bars in Jacksonville – from rooftop patios with breathtaking views to hidden gems offering mouth-watering cocktails and delicious food.
Whether you're a local or a visitor, our ultimate list promises both unforgettable experiences and unique drinks that'll have you coming back for more.
The 11 Best Bars In Jacksonville
The Volstead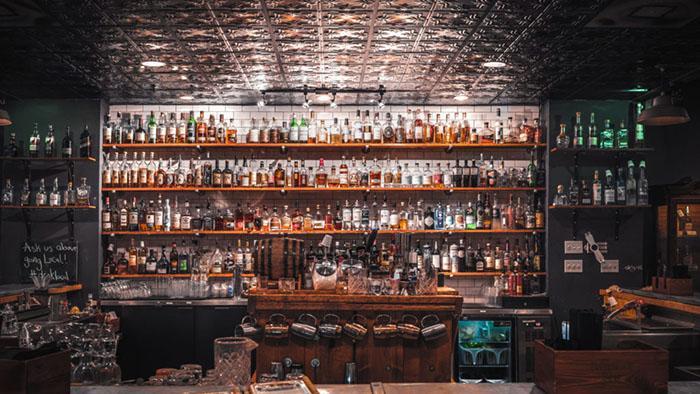 Tucked away in the heart of downtown Jacksonville, The Volstead offers a unique atmosphere that transports patrons back to the Prohibition era.
But there's more than just incredible drinks at The Volstead; live jazz music serenades patrons while they sip on their handcrafted beverages. On Sundays, guests are invited to join in swing dancing, adding another layer of enjoyment and nostalgia.
Often referred to as Jacksonville's "best kept secret," this intimate setting has rightfully earned its reputation as one of the top places for alcohol enthusiasts looking for an unparalleled experience.
Dos Gatos
Dos Gatos, a popular gem in Jacksonville's entertainment district, offers a unique bar experience for those who appreciate artisanal drinks and an exciting nightlife.
Known as Jacksonville's original cocktail lounge and located across from the Historic Florida Theatre, it is the perfect spot to unwind before or after catching a show.
The atmosphere inside Dos Gatos plays homage to classic speakeasy vibes while offering modern mixology techniques that are sure to impress even the most discerning palate.
Whether you're searching for a bustling happy hour haunt or simply adding another locale on your crawl through Jacksonville's  best bars scene, make sure not to miss out on Dos Gatos – where casual meets high-end sophistication.
Black Sheep Restaurant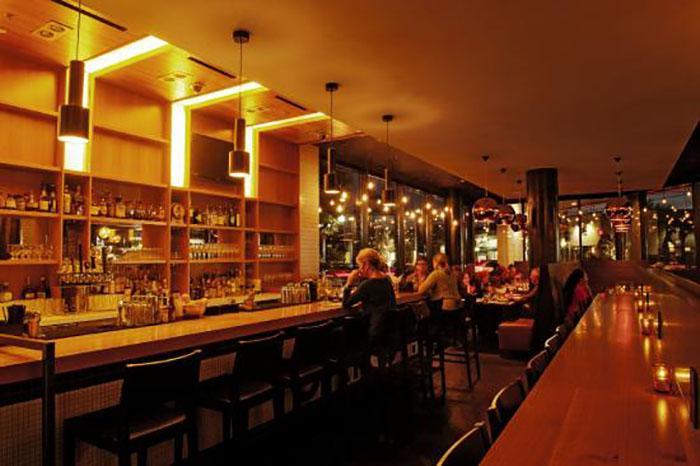 If you're looking for a trendy hangout in Jacksonville, Black Sheep Restaurant is the place to be. This modern American restaurant offers an upscale dining experience and a stylish rooftop lounge, setting it apart from other bars in town.
While enjoying their signature cocktails and delectable small plates with friends or loved ones, patrons can soak up incredible views of the city from the rooftop bar.
As both a fine dining establishment and nightlife hotspot, Black Sheep Restaurant caters to those seeking modern cuisine and quality American fare paired with a relaxing atmosphere as they explore the vibrant nightlife scene that Jacksonville has to offer.
Lemon Bar
If you're looking for a casual beachfront bar that embodies the coastal vibe of Jacksonville's beaches, Lemon Bar is a must-visit spot. Nestled inside the Seahorse Oceanfront Inn, this popular bar offers a menu and drink list that reflects the casual atmosphere of Neptune Beach.
One signature drink to try is the Lemon Bar Freeze – perfect for sipping while taking in ocean views.
It's no wonder that Lemon Bar is one of the most popular nightlife spots in Jacksonville; it's affordable prices and laidback atmosphere make it a go-to destination among both locals and tourists alike.
The Parlour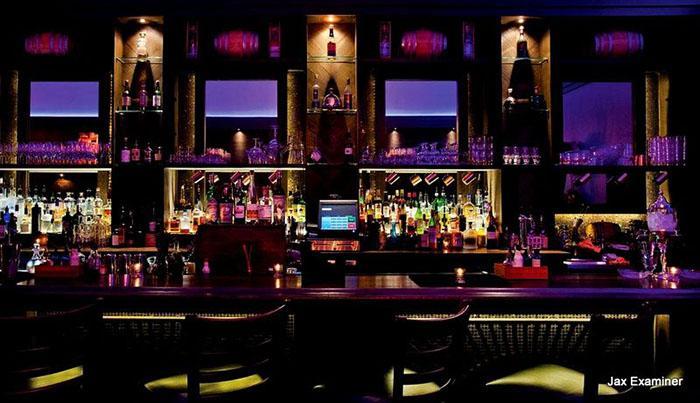 The Parlour is one of the top spots for nightlife in Jacksonville, and it's no surprise why. This bar has a cozy, intimate setting that makes you feel welcome as soon as you walk through the door.
The dim lighting and unique decor create an atmosphere that is both classy and relaxed. If you're looking to try new cocktails, The Parlour offers some of the best mixologists in town who can whip up amazing drinks with just a few ingredients.
But there's more to love about The Parlour than just their fantastic drink selection. This black-owned bar also hosts live music performances throughout the week featuring local bands or DJs playing everything from soulful blues to modern pop hits.
Sidecar
Located in the vibrant San Marco neighborhood, Sidecar is more than just a neighborhood bar; it's an urban beer garden and cocktail lounge. Featuring craft cocktails made by expert mixologists and specialty drinks brewed with local beers, this bar is a must-visit for anyone looking to enjoy the best of Jacksonville's nightlife.
With its outdoor seating area, visitors can sip on their favorite drink while enjoying the warm Florida climate.
Flask And Cannon
Flask and Cannon is a must-visit bar in Jacksonville, especially for those looking for an upscale yet casual nightlife experience. Located in Jacksonville Beach, the bar draws crowds with its world-renowned cocktails and craft drinks.
Flask and Cannon shares a building with other bars such as Mango's Beach Bar & Grille, Lynch's Irish Pub, and V Pizza.
Aside from serving delicious cocktails, Flask and Cannon also offers live entertainment that keeps guests entertained throughout their visit. It's no wonder that this popular spot is always filled with Jacksonville's singles scene seeking to meet new people while enjoying great drinks.
The Rogue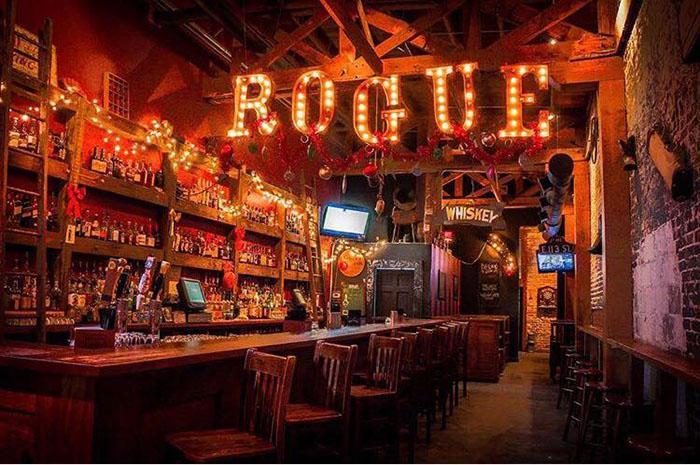 Located in the heart of Downtown Jacksonville's King Street District, The Rogue is a must-visit bar for anyone looking for a true neighborhood watering hole experience.
The Rogue has gained its reputation among locals as a bar for people who love bars. Their selection of craft cocktails is extensive and ever-evolving, with seasonal menus featuring unique flavor profiles to satisfy even the pickiest drinkers.
River & Post
This culinary-driven restaurant offers a warm and modern setting that is perfect for an evening out with friends.
One of the most notable features of River & Post is its rooftop bar, which boasts some of the best views in town. It's no surprise that it's listed as one of the top rooftop bars in Jacksonville given its stunning vista.
The establishment's skilled mixologists serve up some mouth-watering cocktails that are sure to be savored long after they're gone.
Coop 303
Coop 303 is a must-visit bar and restaurant located in the heart of Jacksonville's Beaches Town Center. The venue boasts a large bar, community tables, and an intimate rooftop with ocean views.
When it comes to signature cocktails, Coop 303 does not disappoint. Their mixologists have created unique drink combinations that are sure to impress even the most discerning palate.
The casual ambiance makes this social gathering spot popular among locals and tourists alike. Whether you want beachfront dining or a night on the town, Coop 303 delivers an unforgettable experience.
Cowford Chophouse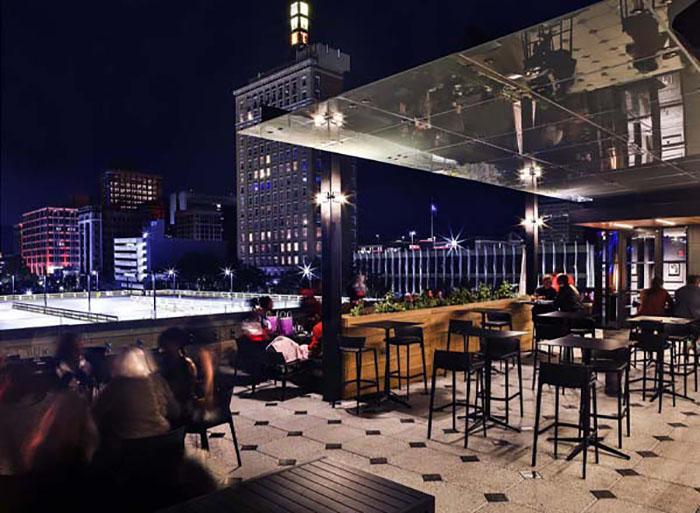 Cowford Chophouse is a steakhouse and rooftop bar that has quickly become one of the most popular destinations for those looking to enjoy an exquisite night out in Jacksonville.
Located downtown in the LaVilla neighborhood, Cowford Chophouse offers a modern take on fine dining with dishes that include steaks, seafood, and signature cocktails.
What sets Cowford Chophouse apart from other bars in the area is its rooftop bar, which provides stunning views of Jacksonville's skyline and an ideal setting for a romantic night out or drinks with friends.
Whether you're craving a classic cocktail or something more innovative, the expert bartenders at Cowford Chophouse can craft something to suit your preferences.
Conclusion
Jacksonville is home to some of the best bars in Florida. Whether you're in the mood for craft cocktails, rooftop views, or live music, there's a bar for everyone here.
No matter which bar you choose, you're sure to have a great time exploring the nightlife spots in Jacksonville.