Fort Wayne, Indiana boasts a vibrant nightlife scene that can satisfy any taste – from laid-back pubs to bustling dance clubs and everything in between.
In this blog post, we've compiled a list of the top 10 bars in Fort Wayne that locals love and visitors must explore.
The Top 10 Bars In Fort Wayne, Indiana
The Hoppy Gnome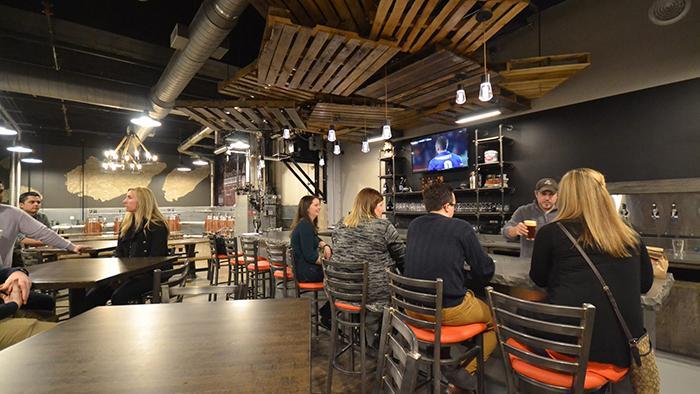 The Hoppy Gnome, situated at 203 East Berry St. in Fort Wayne, Indiana, is a fantastic spot to unwind and enjoy some drinks while savoring delicious culinary creations. Known for its impressive lineup of craft beers and unique cuisine, this family-friendly atmosphere has won the hearts of both locals and visitors alike.
Additionally, its commitment to providing a delightful local dining experience makes it an ideal destination for anyone seeking a casual yet remarkable outing in Indiana's bustling city.
JK O'Donnell's Irish Pub
JK O'Donnell's Irish Pub, located in downtown Fort Wayne, Indiana, is an ideal spot for those seeking a warm and inviting atmosphere that combines the best of authentic Irish pub design with delicious cuisine and an impressive selection of craft beer.
Family-friendly during the day while maintaining its lively social gathering essence at night makes it perfect for alcohol connoisseurs or those simply looking to enjoy some downtown nightlife.
The extensive menu ranges from traditional Irish dishes such as Shepherd's Pie to more contemporary options like flatbreads and salads. With a vast range of beers sourced both locally and internationally, your taste buds won't leave disappointed!
Soon they also plan on adding an outdoor dining area with a pergola behind the restaurant for more people to relish their refreshing brews.
Proximo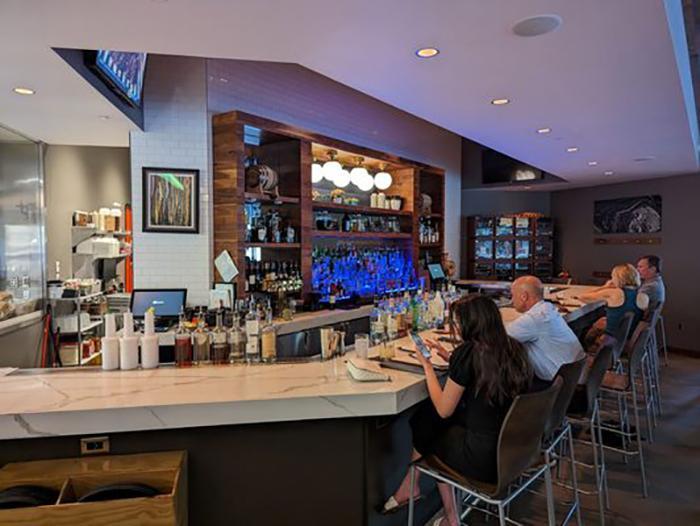 Located in the heart of downtown Fort Wayne, Proximo is a trendy hotspot for those looking to experience exceptional nightlife in a sophisticated, upscale environment.
The bar offers an extensive selection of signature cocktails to tantalize alcohol enthusiasts' taste buds while staying true to their craft beer roots with an impressive array of locally brewed options.
The outdoor seating area at Proximo provides a relaxed and convivial atmosphere ideal for happy hour specials or meeting up with friends during warmer months. Inside, you'll find live music filling the air as guests enjoy their respective beverages surrounded by modern décor and vibrant lighting.
Club Room At The Clyde
The Club Room at the Clyde is a must-visit bar for anyone looking for an excellent dining and entertainment experience in Fort Wayne, Indiana.
The Club Room's exceptional menu includes delicious lunch and dinner options, tasty late-night bites, and Sunday brunch that will leave your taste buds yearning for more.
With positive feedback on Tripadvisor – boasting a 4 out of 5 rating – it is no wonder why The Club Room ranks high (181st) among the 652 restaurants in Fort Wayne.
Henry's Restaurant And Bar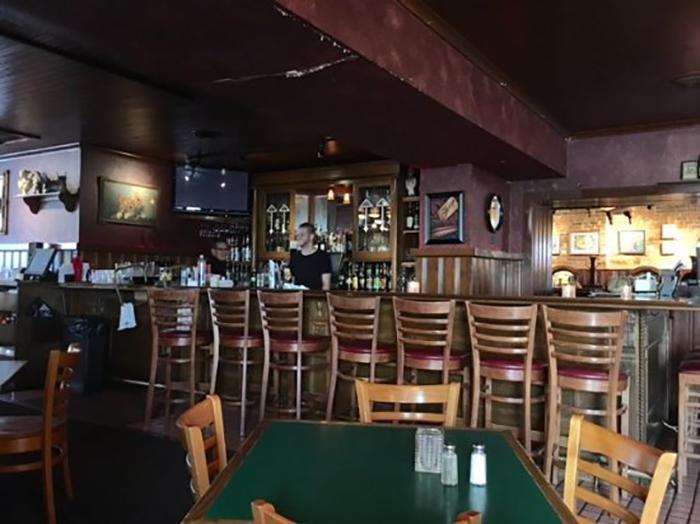 Henry's Restaurant and Bar is a longstanding establishment in Fort Wayne, Indiana, well-known for its sophisticated atmosphere and diverse drink menu.
Among other local favorites, Henry's boasts craft cocktails and local drinks that alcoholism enthusiasts will appreciate.
What sets this bar apart are its new owners, who acquired Henry's recently but have kept true to its legacy as an iconic spot in town. Visitors rave about the quality of service and atmosphere on TripAdvisor, giving it a solid 4 out of 5 stars rating.
Wine Down Tasting & Tapas
This upscale restaurant offers a wide selection of delicious tapas dishes that are perfect for sharing with friends or just enjoying on your own.
In addition to their mouthwatering food offerings, Wine Down Tasting & Tapas also boasts a sophisticated yet relaxed atmosphere that's perfect for unwinding after a long day at work.
The Brass Rail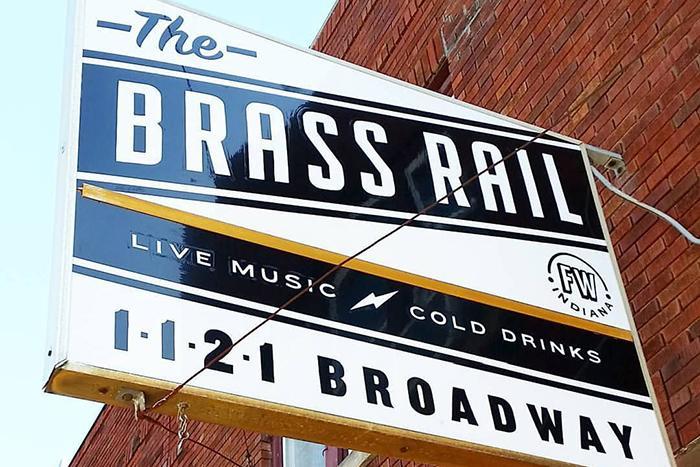 The bar and music venue have been around for over 70 years, making it an iconic spot for live music and craft beers. The skilled bartenders offer a vast selection of drinks, including plenty of non-alcoholic beverages to accommodate various preferences.
Trubble Brewing
Trubble Brewing offers outstanding craft beers and farm-to-fork food that will delight your taste buds.
If you're looking to have some fun with friends or family, Trubble Brewing has got you covered with games such as cornhole and giant Jenga. You'll love the vibe here too – it's all about local culture, community, and entertainment.
Plus, its location at Promenade Park only adds to its charm. It's unfortunate that their Promenade Park location is permanently closed to make way for new development, but they still have another spot you can visit on Broadway St., Fort Wayne.
This brewery offers an impressive selection of 40 taps with 20 of their own brews and the rest from other top breweries.
If you're looking for a great gastropub experience, Summit City Brewerks is your spot.
The atmosphere at Summit City Brewerks is one-of-a-kind as they offer various seating options including indoor or outdoor drinking areas complemented by pool tables and pinball machines.
Tolon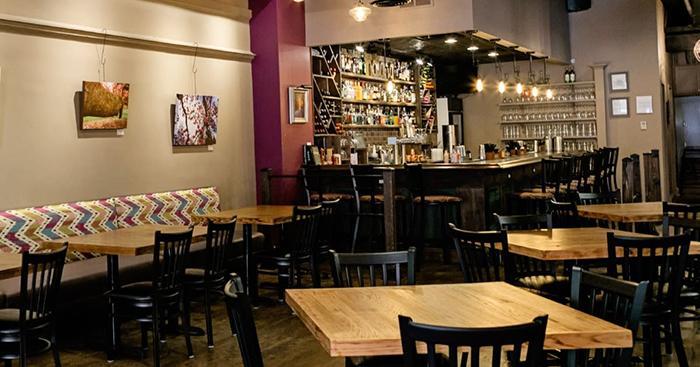 Tolon Restaurant is one of the best bars in Fort Wayne, Indiana, known for its farm-to-table cuisine and sophisticated yet playful ambiance. The restaurant prides itself on sourcing local ingredients to create dishes that are not only delicious but also environmentally sustainable.
Aside from its culinary offerings, Tolon also boasts an impressive bar that serves up some of the best drinks in town. Whether you're in the mood for a classic cocktail or something more adventurous, their skilled mixologists have got you covered.
Plus, if you're looking for live music and entertainment options during your night out on the town, Tolon regularly features performances by talented local artists.