In the thriving heart of Indianapolis, you'll find an incredible assortment of tempting drinking establishments tailored to suit every taste.
Ready for a memorable night out in this bustling city? Keep reading as we take you on a tour of the 13 best bars in Indianapolis that truly elevate the nightlife experience and keep locals and tourists coming back for more.
Top 13 Best Bars In Indianapolis
Inferno Room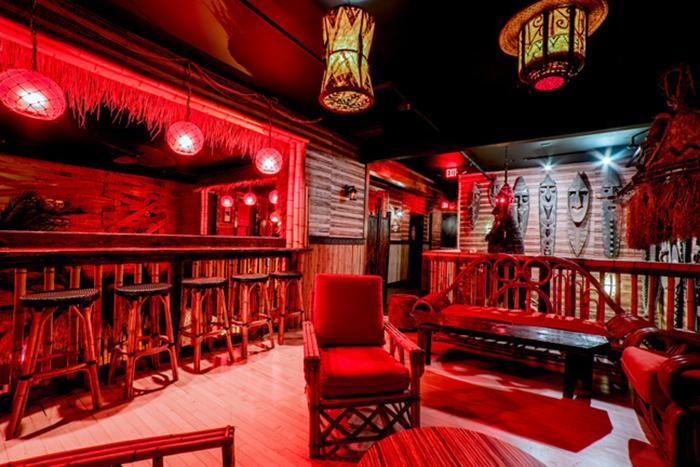 If you're searching for a lively and unique bar experience in Indianapolis, the Inferno Room is definitely one to add on your list. Located in Fountain Square, this exotic local hotspot has earned its place among the  best bars in the city due to its impressive selection of tiki cocktails, immersive atmosphere, and exceptional service.
The moment you step inside this extraordinary nightlife destination, you'll be captivated by the vibrant decor and authentic Polynesian artifacts that transport you into an entirely different world.
Their menu boasts an array of specialty drinks featuring fresh ingredients that cater to any taste preference.
Brass Ring
Attracting a diverse crowd of patrons who come to unwind after a long day or party late into the night, Brass Ring boasts an ambiance that caters to all. Music enthusiasts will relish occasional live performances while mixology aficionados can indulge in a selection of expertly crafted cocktails.
Black Circle Brewing
This local brewery and venue space has truly earned its reputation by offering patrons an impressive selection of home-brewed beverages that cater to every taste bud.
Alcohol enthusiasts will revel in the laid-back atmosphere at Black Circle Brewing as they sample various beers from their extensive taproom menu. Whether you're diving into the world of beer tasting or already have a seasoned palate, there's something for everyone at this top-notch establishment.
Beyond offering exquisite libations, they are also known for showcasing fantastic live music acts – providing visitors with a perfect blend between delectable drinks and captivating entertainment.
Tini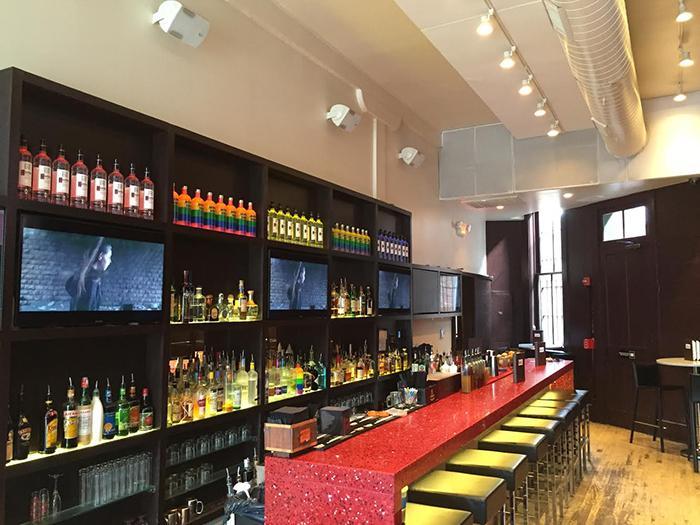 The bartenders at Tini are experts when it comes to mixology and can concoct custom cocktails based on customers' preferences.
Plus, the cozy atmosphere at Tini provides an intimate setting that makes you feel right at home.
What sets this bar apart from others is its extensive selection of spirits, including rare and exotic ones. Their specialty cocktails are created using these unique spirits resulting in truly unforgettable flavors.
With expert bartenders crafting delicious drinks amidst an upscale bar scene, it's no surprise that Tini attracts patrons looking for a high-end night out with friends or loved ones.
Chatterbox Jazz Club
Chatterbox Jazz Club is a beloved neighborhood bar located in Mass Ave, known for offering an incredible live jazz experience every night. It's not only one of the best bars in Indianapolis but also considered one of the best places to enjoy jazz music.
The Chatterbox Jazz Club charges a $4 music fee from Sunday thru Thursday that allows visitors to hear some fantastic jazz tunes all night long.
Located in the heart of social corridor Mass Ave, this is an excellent location for those seeking a sophisticated evening out during the weekend or any other time.
The Slippery Noodle Inn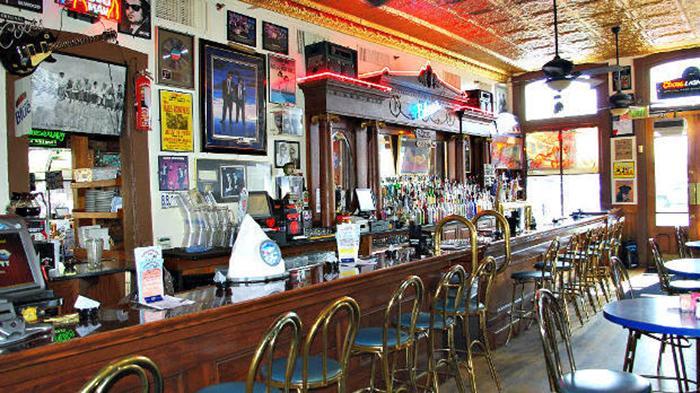 The Slippery Noodle Inn is a historic and popular bar located in the Wholesale District of Indianapolis. Established as the Tremont House in 1850, it has since become the oldest continually operated bar in its original building in Indiana.
The bar's reputation mainly rests on its blues music scene, with live performances held regularly on two stages throughout the week. Despite having a national reputation, The Slippery Noodle Inn retains a local atmosphere and is known for serving craft cocktails alongside its menu of delicious food offerings.
Union Jack Pub
This traditional English pub has an oak-covered interior with a lively atmosphere that appeals to a variety of patrons.
The pub offers a unique mix of traditional English-style drinks and local Indianapolis brews that are carefully crafted by their skilled bartenders.
Broad Ripple Tavern
Located in the heart of the Broad Ripple neighborhood, the Broad Ripple Tavern is a must-visit for anyone looking for a true dive bar experience. With its dim lighting, pool tables, and laid-back atmosphere, it's no wonder why this local watering hole has become a staple in the community.
Whether you're grabbing a quick drink after work or settling in for an entire night out with friends, the Broad Ripple Tavern has everything you need. Alongside their full bar menu featuring pub fare and daily specials, they also host live music acts throughout various nights of the week.
And on warmer days, outdoor seating makes it easy to enjoy your drinks while taking in all that Broad Ripple has to offer.
Patron Saint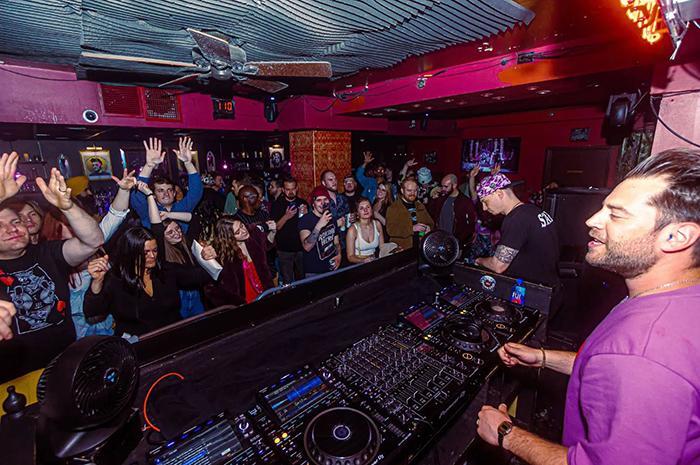 Known for their extensive beer selection and unique drink specials, this bar offers something for everyone.
One standout feature is their "church-themed" beers like Nun Bigger Imperial Stout and All Saints Golden Wheat, adding an extra touch of quirkiness to the atmosphere.
With a friendly staff and regular live music performances, it's no wonder why Patron Saint has earned its place on this list of the best bars in Indy.
Ale Emporium
Ale Emporium is a top-rated sports pub in Indianapolis that serves up some of the best local beers and gourmet pizzas in the city. This family-run bar has been an Indianapolis landmark since 1982 and has won numerous awards, including Indy's Best Wings.
Tick Tock Lounge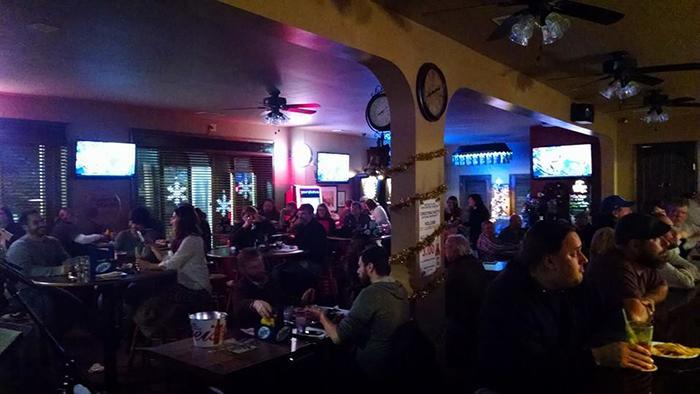 The Tick Tock Lounge offers craft beer, cocktails, and happy hour specials to satisfy any drink preference. Whether you're stopping by for the live music or simply taking advantage of their outdoor patio on a beautiful night, this late-night spot has something for everyone.
Dorman Street Saloon
Located on historic Dorman Street, Dorman Street Saloon is a long-standing favorite among locals and visitors alike. As one of the best bars in Indianapolis, the saloon boasts a rich history dating back to the 1870s.
The bar has been given the nickname "The Hog" due to its pig-themed decor and signature drink menu featuring their famous Hog Pint cocktail. It's no surprise that Dorman Street Saloon is included in the
Thunderbird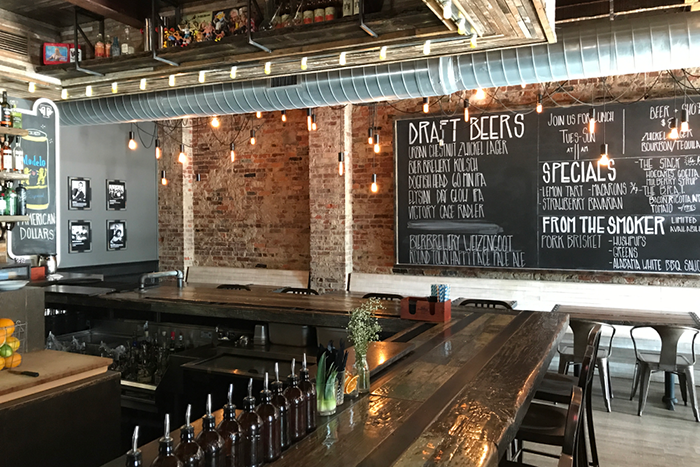 If you're a fan of unique drinks, Thunderbird is sure to impress – their cocktail menu features everything from classic Old Fashioneds to creative concoctions like the "Drumstick" (made with rye whiskey, vanilla ice cream, chocolate syrup, and angostura bitters).
Plus, if you're a music lover, Thunderbird has you covered – they often have live performances featuring local artists.