Welcome to the vibrant nightlife of Fort Worth, Texas, where there's a bar for every taste and occasion!
In our guide, we'll highlight the 10 best bars in Fort Worth that promise unforgettable evenings and top-notch service.
Top 10 Bars In Fort Worth, Texas
Dirty Laundry
Located in the heart of Fort Worth, Texas is Dirty Laundry, an innovative speakeasy bar that has quickly become a favorite among locals and visitors alike. With its unique laundry-themed concept and secret entrance concealed behind a fake storefront, this intriguing spot is buzzing with excitement while maintaining an air of mystery.
Once inside Dirty Laundry, guests are greeted with a distinct playful atmosphere that transforms the mundane chore of doing laundry into a euphoric experience. Famous for their creatively crafted cocktails inspired by all things laundromat-related—such as Tide Pod Martinis—Dirty Laundry offers specialty drinks that cater to every taste preference.
This popular watering hole stands out among other best bars in Fort Worth due to its one-of-a-kind ambiance and movie-inspired logo paying homage to Dirty Dancing.
Cowboy Channel Sports Bar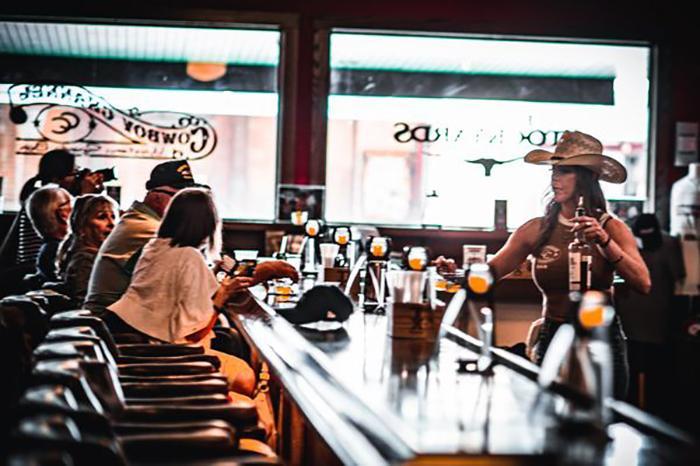 In the heart of Fort Worth's Stockyards, you'll find the unique Cowboy Channel Sports Bar. As a western-themed sports bar dedicated solely to western sports, it is truly a local gem and paradise for any Western sport enthusiast.
The excitement of opening just in time for the Wrangler National Finals Rodeo contributes to why both locals and tourists love visiting this one-of-a-kind bar. It boasts exceptional reviews by Fort Worth Magazine, which included it in their list of Cowtown's best bars.
The casual atmosphere at Cowboy Channel Sports Bar invites patrons to relax while enjoying their favorite beverages with fellow fans engrossed in thrilling rodeos or other Western sporting events on massive screens around the bar.
Hoots
Tucked away in the bustling nightlife scene of Fort Worth, Texas, Hoots is a neighborhood bar that offers patrons a laidback and vibrant social experience.
Hoots features numerous big screen TVs where visitors can watch their favorite teams play while enjoying the lively ambiance. The professional bartenders on staff are well-versed in crafting both classic concoctions and creative drink offerings unique to their establishment.
Rooftop Cinema Club – Downtown Fort Worth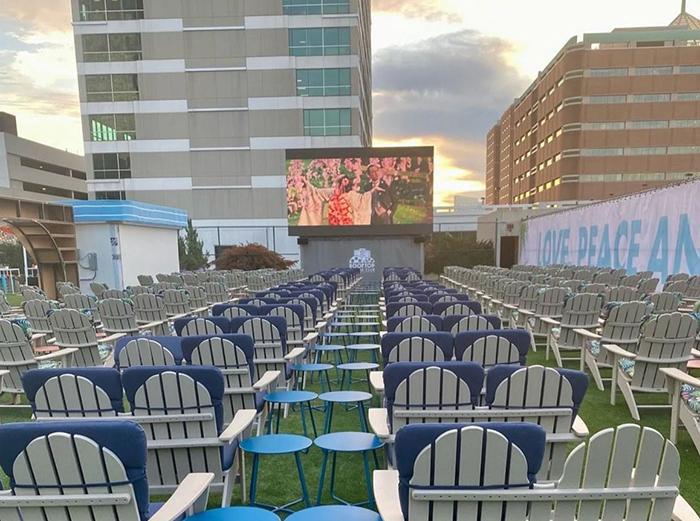 Rooftop Cinema Club – Downtown Fort Worth is a must-visit for anyone looking to unwind and have some outdoor fun while enjoying classic and cult films. The club is situated atop The Worthington Renaissance Hotel in Sundance Square, providing an unmatched 360-degree view of the city.
This location also gives visitors access to signature food and drinks, lawn games, and state-of-the-art LED screens.
With its sky-high fun atmosphere, the cinema club provides an enjoyable experience for all alcoholism patrons looking for something unique to do in their free time. Guests can enhance their rooftop cinema experience by taking advantage of essential tips provided by the club.
The Rabbit Hole Pub
The Rabbit Hole Pub is a cozy and relaxing neighborhood bar located in Fort Worth, Texas. This drinking establishment offers a wide variety of craft beer, signature cocktails, and pub fare.
The outdoor patio is perfect for enjoying a cold drink with friends on warm evenings.
In addition to the great drinks and food, The Rabbit Hole Pub also hosts live music events that are sure to keep you entertained throughout the night. This locally owned and operated venue has become a favorite spot among locals who love the casual atmosphere and friendly staff.
Thompson's Bookstore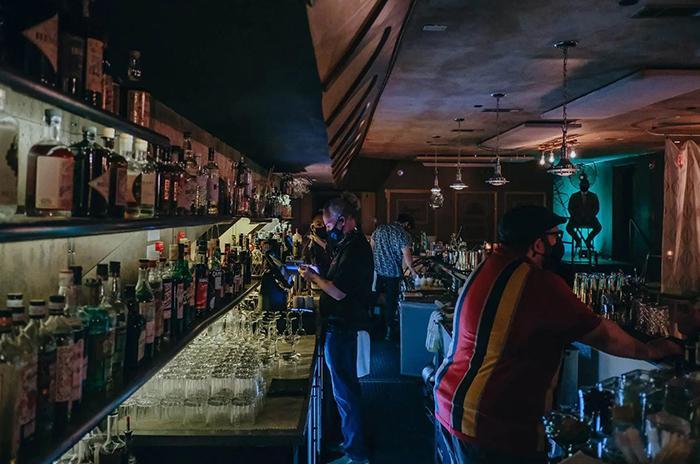 Located in the historic Vybek building in downtown Fort Worth, Texas, Thompson's Bookstore offers an upscale bar experience that transports patrons to a bygone era. With its vintage decor and speakeasy atmosphere, this hidden gem is known for elevated craft cocktails and mixology expertise.
Whether you're a local or just visiting Fort Worth, this trendy drinking spot should be on your list of places to visit.
Proper
Known for its classic cocktails and wide selection of whiskey, Proper also offers a food menu featuring options like charcuterie boards and shareable plates.
What sets Proper apart from other bars in the area is its vintage feel and intimate setting. As one of the best bars in Fort Worth according to multiple sources including Time Out and The Dallas Morning News, patrons can expect exceptional service and carefully crafted drinks.
The Basement Bar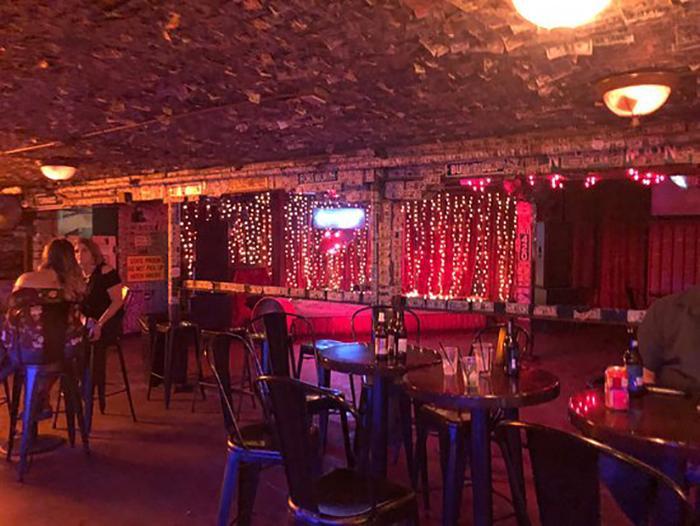 This elegant craft cocktail bar may be small in size, but it packs a big punch when it comes to mixology and unique garnishes.
If you're looking for an upscale bar with an intimate atmosphere and signature drinks, The Basement Bar is sure to impress. Their craft cocktails are expertly crafted using high-quality ingredients and creative techniques that will leave your taste buds begging for more.
If you're a fan of mixology or simply enjoy sipping on beautifully crafted signature cocktails, then The Basement Bar should certainly be at the top of your list.
Whiskey & Rye
Whiskey & Rye is a top neighborhood bar in Fort Worth that is perfect for alcoholism and anyone looking to explore the variety of spirits Texas has to offer. The bar's focus on regional craft beers and select spirits makes it stand out from other bars.
This community-focused establishment creates an inviting atmosphere where patrons can relax and unwind while enjoying their drinks.
The Amber Room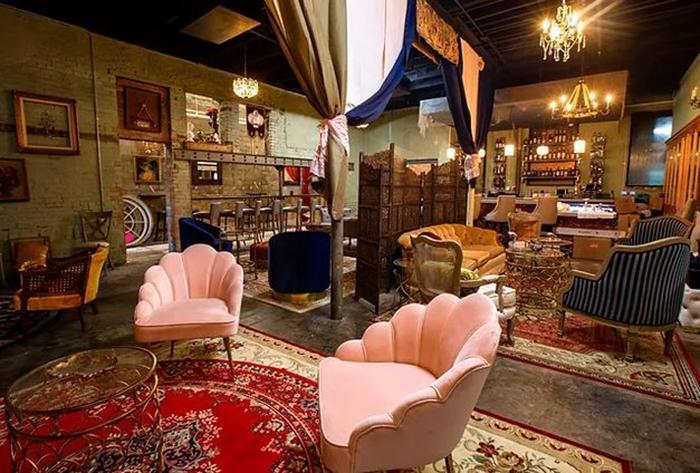 The ambiance at The Amber Room is inviting with dim lighting and cozy seating arrangements that facilitate intimate conversations. Its proximity to other South Main area bars makes it an excellent spot for those looking to explore the nightlife scene in Fort Worth thoroughly.