Welcome to the thriving nightlife scene in Oakland, California – a city brimming with eclectic bars and lounges offering everything from craft cocktails to local brews.
Whether you're a fan of trendy spots or prefer cozy neighborhood watering holes, Oakland's bar scene has something for everyone. In this blog post, we have curated a list of the 15 best bars in Oakland that are sure to create memorable nights filled with good drinks and great company.
Top 15 Best Bars In Oakland
Discover the best bars in Oakland that offer everything from craft beer and cocktails to live music and neighborhood charm.
Make Westing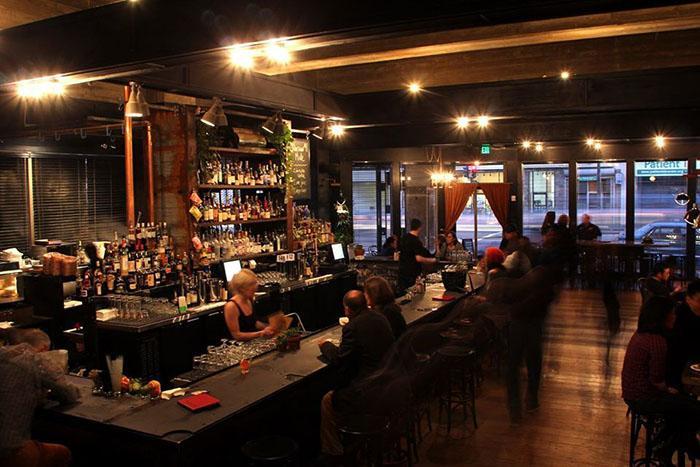 As a lover of Oakland nightlife, I can't help but rave about Make Westing. This gem is tucked away at 1741 Telegraph Ave and has earned its rightful place among the best bars in Oakland, according to MyBartender.
Make Westing offers more than just amazing cocktails; its prime location makes it one of the best neighborhoods to eat and drink in the Bay Area. The outdoor seating area provides the ideal spot for soaking up some California sunshine while enjoying craft cocktails created by their skilled mixologists.
Whether you're a fan of local bars or are searching for unique places that offer exceptional mixology experiences, Make Westing should be on your must-visit list when exploring Oakland's vibrant bar scene.
The Starline Social Club
The Starline Social Club holds a special place in my heart, as it's not just an ordinary bar. It's a vibrant and beloved spot nestled in the Uptown Oakland neighborhood. With its historic charm, the renovated building offers patrons more than just a drink; it serves as a community gathering spot that truly embodies the spirit of Oakland.
One thing that sets The Starline Social Club apart from other bars on the best Bars in Oakland list is its dedication to supporting local artists through live music performances and events.
Their eclectic event calendar never disappoints – featuring independent music acts, artist performances, and various cultural events that cater to all tastes.
Plus, they make it easy for guests by providing ticket sales information, venue details, media photos, and even videos on their website.
The Trappist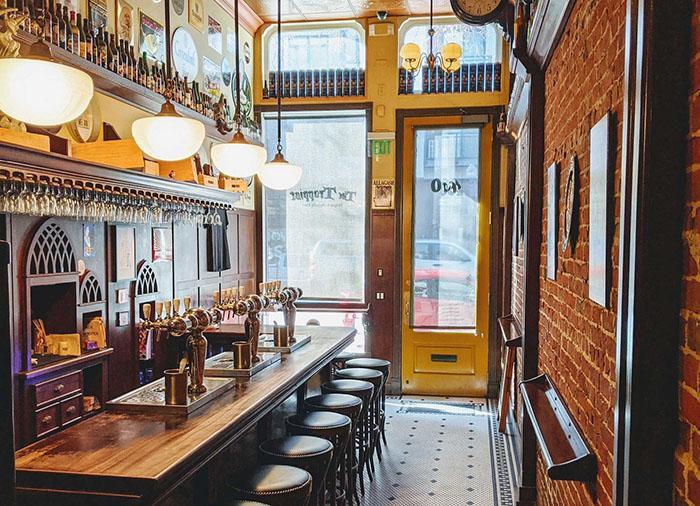 As a fan of craft beers, I have to say that The Trappist definitely deserves its spot among the best bars in Oakland. This gem is especially renowned for its unique Belgian brews, offering an extensive beer selection that even the most seasoned beer aficionado would appreciate.
The Trappist boasts two inviting rooms and a charming outdoor patio, creating a comfortable ambiance where you can relax with friends or meet new people after work during their happy hour specials.
I'm always impressed by the variety of locally-made specialty cocktails available on their drink menu as well.
The Double Standard
As someone who appreciates a good Bourbon or craft cocktail, The Double Standard in Oakland is one of the top bars I recommend to fellow alcohol enthusiasts. Located in the trendy KONO district, this modern bar features ornate wood detailing and a cozy neighborhood vibe that makes it a favorite among locals.
What sets The Double Standard apart from other bars is its owner Ali Tahsini's passion for spirits like Bourbon. You can taste this dedication in every drink on their menu.
Whether you're looking for classic cocktails or new twists on old favorites, you'll find something to suit your tastes here.
The Layover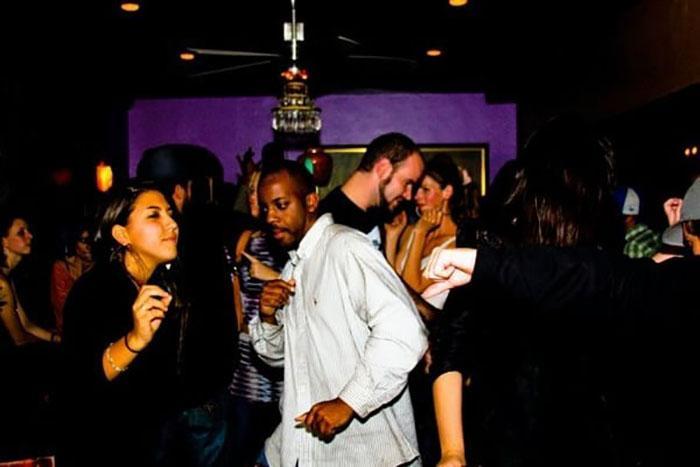 The Layover is a must-visit bar for anyone who loves the nightlife scene in Oakland. It's located in downtown Oakland and offers a laid-back atmosphere that is loved by locals and visitors alike.
The signature cocktails are a big hit, and the regular live bands keep the energy high throughout the night.
Overall, The Layover is one of the best bars in Oakland that offers unique experiences you won't find anywhere else. Whether you're looking for a place to hang out with friends or just need some time away from your routine, this trendy bar has got you covered with its great atmosphere and friendly staff.
The Golden Bull
As someone who loves a good night out with friends, I can safely say that The Golden Bull is one of the best bars in Oakland. This bar and music venue has recently reopened its doors after a long hiatus due to the pandemic, and it's better than ever.
But what really sets The Golden Bull apart is its commitment to supporting the local community.
Drexl
Drexl is one of the best bars in Oakland, and for good reason. As someone who struggles with alcoholism, I appreciate that this stylish cocktail bar/lounge offers a wide variety of quality cocktails ranging from classic to adventurous.
What sets Drexl apart from other bars is its commitment to providing outstanding cocktails, carefully selected craft beers, and a range of spirits.
Their late-night hours make it an ideal spot for those looking to grab a drink after work or enjoy some nightlife on the weekends.
Bar Three Fifty-Five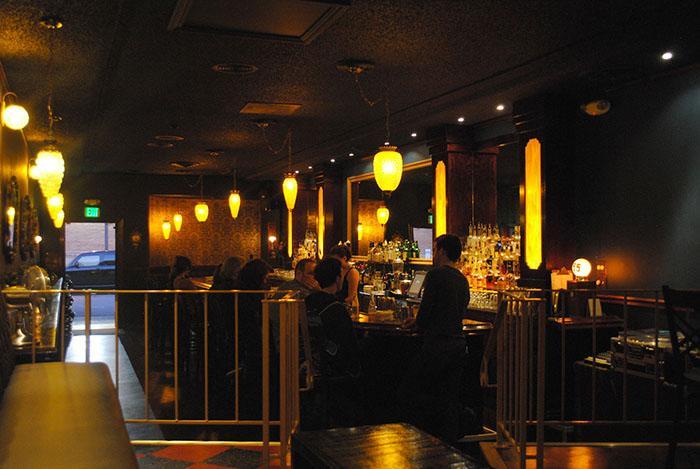 Bar Three Fifty-Five is a fantastic neighborhood bar that serves up great cocktails, craft beer, and wine. Located at 355 19th St, Oakland, California, it's no surprise that this bar made the list of  Best Bars in Oakland.
The bar has an excellent reputation for its happy hour specials and superb food menu.
For sports enthusiasts who love watching games while enjoying their cold drinks, Bar Three Fifty-Five has got you covered with plenty of TVs around the place. Moreover, they offer outdoor seating where patrons can sit back and relax while sipping on cold beers or taking a bite out of their delicious food options.
The Miranda
The Miranda is a must-visit bar for anyone looking for an upscale experience in Oakland's Uptown district. It is definitely one of the  best bars in Oakland, and I can attest to that personally.
The interior design alone is enough to make anyone stop and take notice – it's inspired by a more elegant time and really adds to the overall ambiance of the place. But it's not just about the looks – The Miranda boasts some of the best cocktails in town, which are expertly crafted by their talented bartenders.
This lounge has become quite popular among locals, tourists, and even celebrities who come here to unwind after a long day or celebrate special occasions.
The Grand Tavern
As someone who enjoys a good drink, I can say without hesitation that The Grand Tavern is one of the best bars in Oakland.
What sets The Grand Tavern apart from other bars in Oakland is its warm atmosphere, friendly staff, and mouth-watering food menu. One signature dish that stands out at this bar is their smoked brisket sandwich with pickled onions on sourdough bread.
It's so delicious! And if you're looking for after-work drinks or weekend happy hours, they have excellent deals on various cocktails and beers too.
Heinold's First And Last Chance Saloon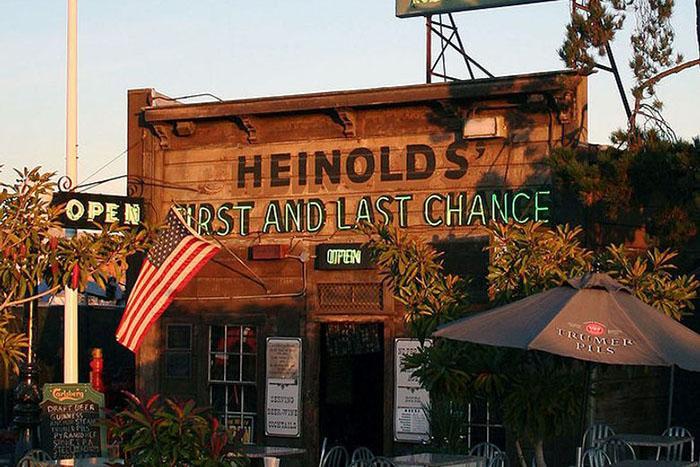 As someone who struggles with alcoholism, it can be difficult to find a bar that caters to a cozy and safe environment. However, Heinold's First and Last Chance Saloon provides just that.
This historic bar has been serving sailors and locals since 1883 in its waterfront location on Jack London Square.
One of the things that makes this establishment unique is that it was constructed using lumber salvaged from a stern-wheel paddle whaling vessel, giving the saloon an authentic nautical feel.
Additionally, Heinold's is Oakland's oldest bar and pays tribute to one of its most famous patrons, author Jack London.
Mad Oak Bar 'n' Yard
As someone who enjoys the nightlife in Oakland, Mad Oak Bar 'n' Yard has become one of my favorite spots to hang out with friends and grab a drink. It's no surprise that it was listed as one of the  best bars in Oakland, thanks to its impressive rooftop bar and outdoor patio with ample seating.
But what really sets Mad Oak apart is their extensive selection of craft beers – they have an amazing 40 on tap! And if you're not into beer, don't worry – their full bar also serves up delicious cocktails and spirits.
But let's not forget about the food – pop-up kitchens offer gourmet snacks and meals that complement your drinks perfectly. The industrial design featuring reclaimed wood furniture adds a touch of rustic charm to this gorgeous bar.
The Sausage Factory
The Sausage Factory is one of the hidden gem bars in Oakland that you can't miss. This place may not have the glitz and glamor of some trendy cocktail bars in Oakland, but it has character, personality, and a unique atmosphere that makes it stand out from other popular bars in Oakland and Berkeley.
The bar's interior is rustic, with old-fashioned wooden walls and ceilings decorated with vintage signs and posters. As for drinks, they offer reasonably priced beers on tap as well as delicious food options like their famous sausage sandwiches.
The Kona Club
The Kona Club is a must-visit for anyone looking to experience the tropical side of Oakland's nightlife. This lively cocktail bar boasts vintage decor that exudes an island vibe, making it the perfect spot for those who want to escape from their daily routine.
The drinks menu offers a range of carefully crafted tiki-inspired cocktails, with popular options like the Mai Tai and Rum Runner being firm favorites among regulars.
One unique aspect of The Kona Club is its entertainment options; there's always something going on here! From live music performances by local artists to oversized connect four games, this bar provides fun and engaging activities that add to the overall experience.
Plus, with outdoor seating available, you can sit back and relax while sipping your drink under a starry night sky or warm sunshine.
Blind Tiger
Blind Tiger is a popular cocktail bar located in Oakland that boasts a speakeasy-style atmosphere perfect for those looking for a unique night out.
Known for their craft cocktails and mixology expertise, Blind Tiger has made its mark on the local bar scene.
Reviews of Blind Tiger have been overwhelmingly positive, with customers praising not only the drinks but also the ambiance of the establishment. For those who appreciate good nightlife and local bars, Blind Tiger is definitely worth checking out.
Conclusion
In conclusion, if you're in Oakland and looking for a great drink or a fun night out, these 15 bars are definitely worth checking out. From trendy craft breweries to cozy neighborhood spots, there's something for everyone on this list.
Keep in mind that the local bar scene is always evolving, so be sure to keep an eye out for new additions to the list. Whether you're a craft beer enthusiast or a cocktail connoisseur, Oakland has plenty of options to satisfy your thirst.