Welcome to Siesta Key, Florida, a tropical paradise known for its breathtaking beaches and vibrant nightlife! In this charming coastal town, you'll find an array of exceptional bars offering refreshing drinks, mouthwatering cuisine, and lively entertainment.
Whether you're a local looking to unwind or a tourist seeking the ultimate beach bar experience, we've compiled a definitive guide to the 10 best bars in Siesta Key that will surely quench your thirst for island vibes.
Get ready to sip on some tantalizing cocktails as we dive into these top hotspots that make Siesta Key's nightlife truly unforgettable.
Top 10 Bars In Siesta Key, Florida
Siesta Key Oyster Bar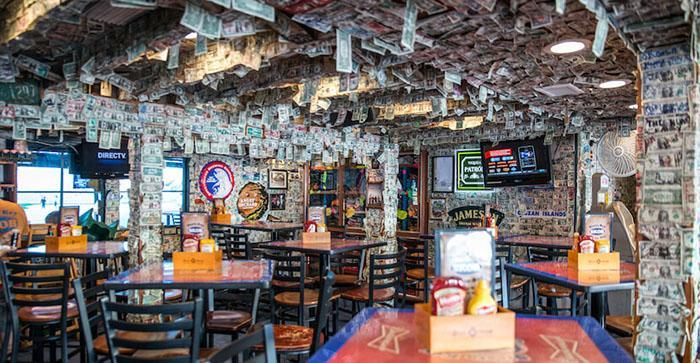 Nestled in the heart of Siesta Key, Florida, the Siesta Key Oyster Bar offers an experience unlike any other. Ranked as one of the best bars in this picturesque beachfront town, visitors cannot help but be drawn to its charming and lively atmosphere.
Alcohol enthusiasts will revel in the extensive list of ice-cold beers on tap while basking in the warm Florida sun at outdoor seating options. Those looking for entertainment won't be disappointed either: live music can often be heard echoing through this waterfront bar's open-air surroundings or sports fans can catch a game on one of their many screens.
Daiquiri Deck Raw Bar
One of the best bars in Siesta Key, Florida is the renowned Daiquiri Deck Raw Bar. This exceptional venue offers patrons a relaxed atmosphere to enjoy Florida nightlife while savoring some of the best seafood offered on Siesta Key.
With four locations throughout Florida, including Siesta Key Village, South Siesta Key, St.
At Daiquiri Deck Raw Bar, visitors can indulge in various frozen drinks and fresh oysters served either on-the-half-shell or steamed as part of their lunchtime offerings.
Additionally, live music venues are present at several locations to keep guests entertained throughout their visit.
Gilligan's Island Bar

Gilligan's Island Bar is synonymous with the vibrant, lively atmosphere that characterizes the best beach bars in Siesta Key, Florida. As one of the top-rated destinations for nightlife and live music on the island, this well-established tiki bar offers visitors a unique chance to experience authentic island vibes in a welcoming environment.
Located right at the heart of Siesta Key Village under an iconic tiki roof, Gilligan's Island Bar provides ample outdoor seating options for those keen on enjoying happy hour while soaking up some sun or cooling down after a long day at the beach.
Its extensive selection of deliciously crafted cocktails complements its diverse offering of island-inspired dishes perfectly – allowing you to fully indulge in your surroundings without ever having to venture far from your spot in paradise.
The Beach Club
The club's trendy ambiance, complete with exotic decor and island vibes, makes it a popular spot among both locals and tourists alike.
Whether you're looking to hit up the dance floor or simply unwind with your favorite cocktail, The Beach Club has something for everyone.
For alcoholism patients, this beach bar offers a unique opportunity to socialize in an atmosphere that promotes fun without overindulging in alcohol. You can take part in the music festivities while enjoying non-alcoholic drinks from its extensive menu or opt for low alcoholic-themed cocktails specially curated by top mixologists at The Beach Club.
The Cottage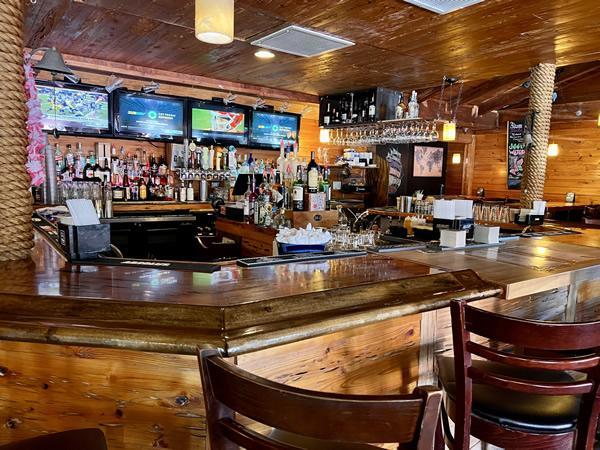 Located in the heart of Siesta Key Village, The Cottage is a must-visit for anyone seeking an eclectic dining experience. Its menu features flavors from around the world, with special emphasis on fresh local seafood.
The Cottage offers an outdoor seating area where patrons can enjoy their meals and drinks while taking in views of the beautiful surroundings. This cozy bar also hosts live music events on some evenings, adding to its casual and friendly atmosphere.
The Hub Baja Grill
The Hub Baja Grill is a must-visit spot for anyone looking to have some fun in Siesta Key, Florida. This establishment offers both indoor and outdoor dining options with patio seating where you can enjoy the beautiful view of the village area.
For alcoholics, The Hub Baja Grill also features a bar where you can unwind with your favorite drink while listening to their live music day and night. If you're looking for happy hour specials, don't miss Fiesta Hour – it runs Monday through Friday from 11:00 am to 6:00 pm.
You can sip on discounted margaritas or beer while enjoying some Mexican dishes like tacos or nachos.
Beach Club Siesta Key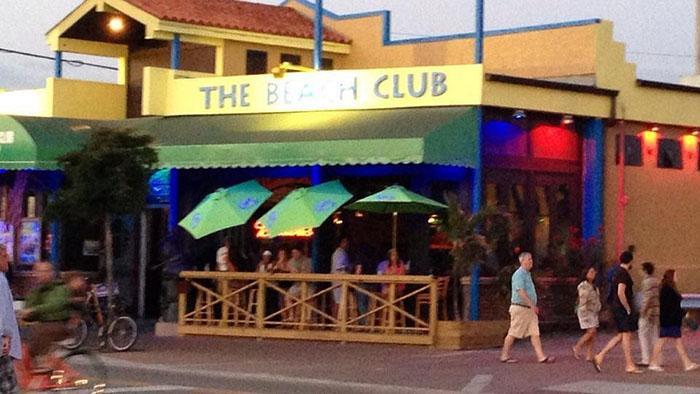 The Beach Club Siesta Key is the ultimate local hotspot for those seeking a fun and lively atmosphere to enjoy their evening.
With live performances by talented bands and DJs playing current hits, The Beach Club offers entertainment that will keep you on your feet all night long.
If you're looking for weekend entertainment, The Beach Club should be your go-to choice. Not only does it offer music and dancing, but also features an extensive list of drinks to choose from including martinis, frozen drinks and beers served straight out of icy mugs.
The Old Salty Dog
It offers delicious bar food and drinks that are sure to satisfy any craving.
You must try their beer-battered hot dogs and island blackened grouper tacos which are some of their specialties.
Aside from excellent food and drink, The Old Salty Dog also boasts impressive ratings on TripAdvisor with an overall score of 4 out of 865 reviews. This makes it a go-to destination for anyone looking for a great time in Siesta Key, Florida.
Captain Curt's Crab & Oyster Bar
Captain Curt's Crab & Oyster Bar is a top-rated seafood restaurant and bar in Siesta Key, Florida that draws visitors from all over the world. Known for its fresh seafood, delicious oysters, sandwiches, and clam chowder, this popular spot is always busy with locals and tourists alike.
The outdoor dining area is perfect for those who want to enjoy the beautiful Florida weather while sipping on cocktails or beer from their coffee and beer garden menu.
Live music also adds to the atmosphere of Captain Curt's Crab & Oyster Bar with Sniki Tiki Bar serving as a great spot for visitors looking to unwind after a long day at the beach.
Blasé Café & Martini Bar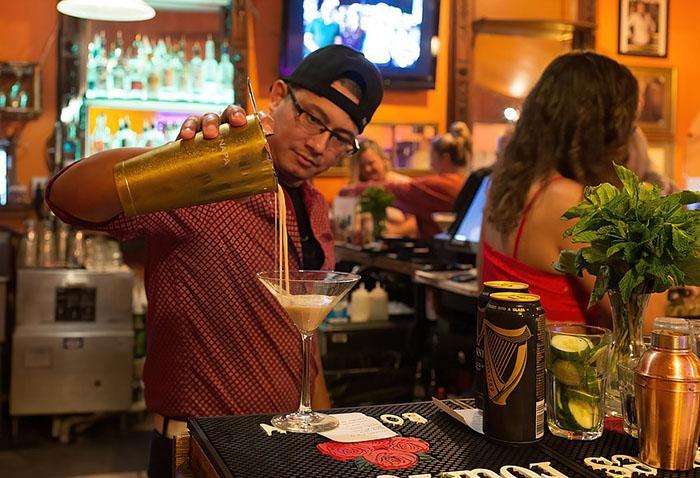 Blasé Café & Martini Bar is a must-visit for anyone looking for a unique and artistic atmosphere in Siesta Key, Florida. This bar has been around since 1997 and has become a local favorite thanks to its mixology skills and signature drinks.
One of the standout features of this bar is its walls adorned with art that add to the overall ambiance. The bartenders are experts at what they do, providing patrons with top-notch service while crafting delicious drinks that will keep them coming back for more.
Conclusion
In conclusion, Siesta Key has no shortage of amazing bars to visit for an unforgettable night out. Whether you're looking for waterfront views, craft beers, live music or a cozy spot to sip on cocktails with friends – Siesta Key has something to offer everyone.