As Memorial Day approaches, many people are gearing up for celebrations and wondering if they can buy liquor on this national holiday. The answer to this question varies by state, as alcohol laws and local ordinances can differ across the country.
In this blog post, we will explore the rules and regulations surrounding liquor sales on Memorial Day, so you know where to go and what to expect when planning your festivities.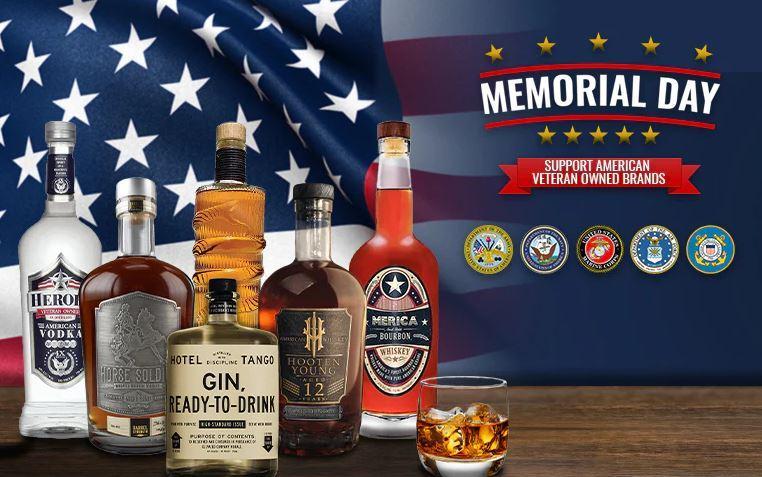 State And Local Ordinances Vary
Understanding the varying state and local ordinances surrounding liquor sales on Memorial Day is crucial for those who wish to purchase alcohol for their holiday celebrations.
For example, in Virginia, all ABC stores maintain regular operating hours but close early at 6 p.m. on Memorial Day. In contrast, states like Texas and Oklahoma enforce stricter regulations by prohibiting the sale of any alcoholic beverages above a certain percentage of alcohol content such as beer with an ABV greater than 3.2% in grocery or convenience stores throughout the day.
Some States Allow Liquor Sales On Memorial Day
Memorial Day, a federal holiday meant to honor and remember those who lost their lives in military service, is also viewed as the unofficial start of summer. As such, celebrations often include barbecues and gatherings with friends and family.
Alcohol sales on this day can vary by state, with some states allowing liquor stores to operate as usual while others enforce restrictions. For instance, residents of North Carolina, Ohio, and Oregon will find that their local liquor stores remain open for business on Memorial Day.
In contrast to these more lenient states are those like Utah which impose stricter regulations on alcohol sales. Despite being permitted from 10 a.m. until 1:00 a.m., Utah still enforces specific guidelines around serving sizes and locations where liquor can be sold during holidays such as Memorial Day.
Some States Have Restrictions On Sales
Navigating the restrictions on alcohol sales during Memorial Day can be a challenging task for those looking to enjoy alcoholic beverages as part of their holiday celebrations.
For instance, in Utah, where the general philosophy surrounding liquor laws leans toward strict regulation, both state-owned and privately-owned stores may face limitations on selling alcoholic beverages on Memorial Day.
Meanwhile, other states allow beer and wine sales while imposing restrictions only on liquor sales during this specific holiday. These inconsistencies in county and city regulations make it crucial for individuals struggling with alcoholism or trying to avoid triggers to research their local area's guidelines before making any plans involving alcohol purchases or consumption.
Where To Purchase Liquor On Memorial Day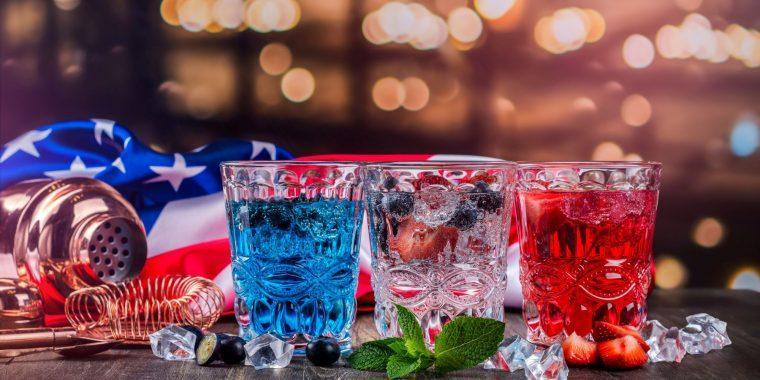 Liquor can be purchased on Memorial Day at liquor stores, retailers, supermarkets, convenience stores or through delivery services.
Liquor Stores And Retailers
For those in search of liquor on Memorial Day, liquor stores and retailers are the most obvious places to look. However, availability may depend on where you live.
In some states, such as Pennsylvania and Utah, state-owned liquor stores will be closed on Memorial Day.
If you cannot find an open liquor store or retailer near you on Memorial Day, it may still be possible to purchase alcohol from grocery stores with liquor sales or independent package stores that remain open for business.
Additionally, delivery services such as Drizly can bring your favorite spirits directly to your doorstep for added convenience.
Supermarkets And Convenience Stores
For those looking to purchase alcohol on Memorial Day, supermarkets and convenience stores may be the way to go. In states where state-owned liquor stores are closed, big retailers like Walmart and Target still allow for the purchase of beer and wine.
However, it's important to note that not all states have the same laws regarding alcohol sales on holidays. For example, in Georgia, only licensed package stores may sell distilled spirits while beer and wine can be purchased at convenience stores and grocery stores.
Delivery Services
Delivery services have become increasingly popular in recent years, allowing customers to purchase and receive their favorite liquor without ever leaving the comfort of their own home.
With Memorial Day approaching, this option can be especially convenient for those who may not have the time or ability to visit a physical store. Alcohol delivery services offer a wide variety of options, from beer and wine to spirits and mixers.
Some examples include Drizly, Saucey, and Instacart. Customers should check with their local laws regarding alcohol delivery before placing an order as some states may have restrictions or requirements for delivery.
Planning Ahead For Memorial Day Celebrations And Liquor Purchases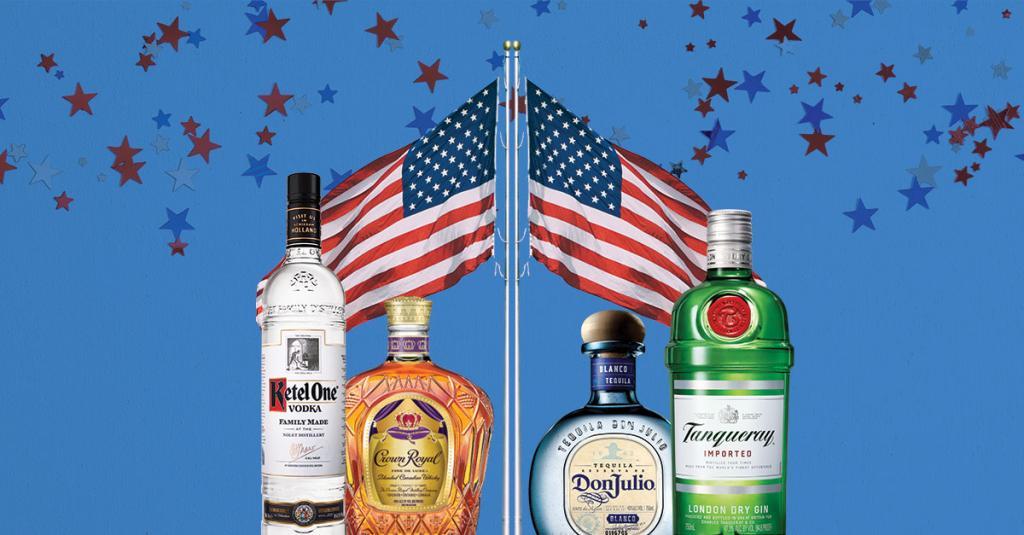 To ensure a smooth and stress-free Memorial Day celebration, it's important to plan ahead for liquor purchases by checking availability, looking for deals and promotions, and considering alternatives in case of store closures or out-of-stock items.
Checking Availability And Planning Ahead
To ensure a safe and responsible Memorial Day celebration, it's important for alcohol consumers to plan ahead and check availability of liquor purchases. Here are some tips for doing so:
Research state and local laws regarding the sale of alcohol on Memorial Day.
Determine where you can purchase alcohol on Memorial Day, whether it be at a liquor store, supermarket, convenience store, or through delivery services.
Check the availability of your preferred alcohol brands or types in advance to avoid disappointment.
Look for deals and promotions ahead of time to save money on your purchases.
Consider alternative non – alcoholic beverages or activities if alcohol is not available or restricted in your area.
Remember to always drink responsibly and verify IDs before serving alcohol to others. By planning ahead and being responsible, we can all enjoy a safe and enjoyable Memorial Day celebration.
Looking For Deals And Promotions
If you're planning on purchasing alcohol for Memorial Day celebrations, it's important to plan ahead and look for deals and promotions. Here are some tips:
Check local circulars: Many liquor stores and supermarkets will have their Memorial Day sales advertised in weekly flyers or circulars. Look for discounts on popular brands of beer, wine, and spirits.
Sign up for rebates: Some brands offer rebates on alcohol purchases made during the Memorial Day weekend. Bud Light is offering a rebate of up to $5 on select products purchased between May 25th and May 31st.
Utilize delivery services: Delivery services like Drizly or Saucey may have Memorial Day promotions available, such as free delivery or discounted prices.
Shop online: Online retailers like Total Wine & More may have special deals and promotions available exclusively online. Plus, shopping online can make it easier to compare prices from different retailers.
Buy in bulk: Buying larger quantities of alcohol can often lead to discounts on the overall purchase price. Consider buying kegs or cases of beer if you're hosting a large gathering.
By taking advantage of these deals and promotions, you can save money while still enjoying your Memorial Day celebrations. Just remember to drink responsibly and never drink and drive.
Alternatives To Buying Liquor On Memorial Day
If you're struggling with alcoholism and want to avoid the temptation of purchasing liquor on Memorial Day, there are several alternatives to consider. Firstly, you could plan ahead and stock up on your favorite non-alcoholic beverages prior to the holiday.
Another option is to attend events or gatherings where alcohol won't be served or where it's not the main focus. You can organize a potluck-style BBQ with friends and family, providing non-alcoholic beverage options for all attendees.
Finally, if you feel like you must attend an event where alcohol is being served, consider bringing a sober friend along for support or attending meetings beforehand to bolster your resolve before entering a potentially triggering situation.
Conclusion
In conclusion, whether or not you can buy liquor on Memorial Day largely depends on the state and local ordinances in your area. While most states allow liquor sales on this holiday, there are exceptions such as Alabama and Idaho where liquor stores are closed.
It's important to plan ahead for celebrations and check availability at liquor stores or other retailers beforehand. Additionally, some states have recently changed their laws regarding alcohol sales on holidays so it's always a good idea to stay up-to-date with regulations in your area.