When it comes to partying around the globe, size does matter.
Get ready – we're about to take a tour through pulsating music cascades where every beat echoes across expansive dance floors.
The Biggest Nightclubs in the World
Privilege, Ibiza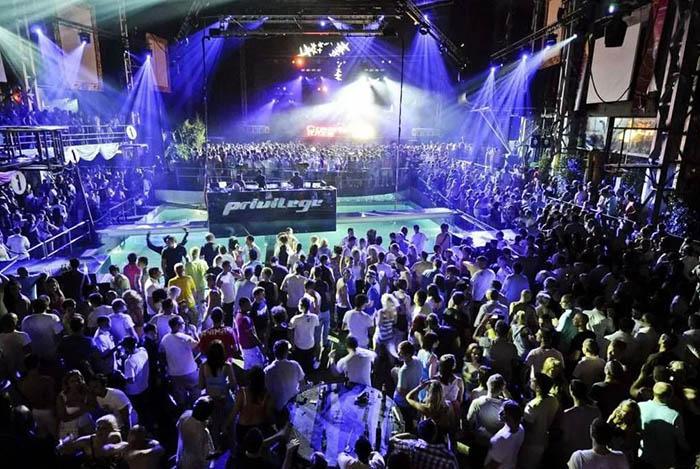 Consider the party scene at Privilege, situated on the enticing island of Ibiza. This iconic venue has put its stamp firmly in the annals of clubbing history.
Originally known as Ku Club until 1995, it's been recognized by Guinness World Records as the world's largest nightclub – a title that still holds today.
With an intoxicating blend of music, entertainment, and vivacious crowds veiled under its 80-foot-high ceilings, Privilege equates to more than just another night out.
It encompasses generations of wild nights and unforgettable memories for nightlife enthusiasts who have danced away into the early hours within its grand surroundings.
Outstanding shows and performances are part and parcel of a night spent here – reflecting both sizeable revenue it generates annually and placing its owners among some of the richest in global nightlife industry.
Hakkasan, Las Vegas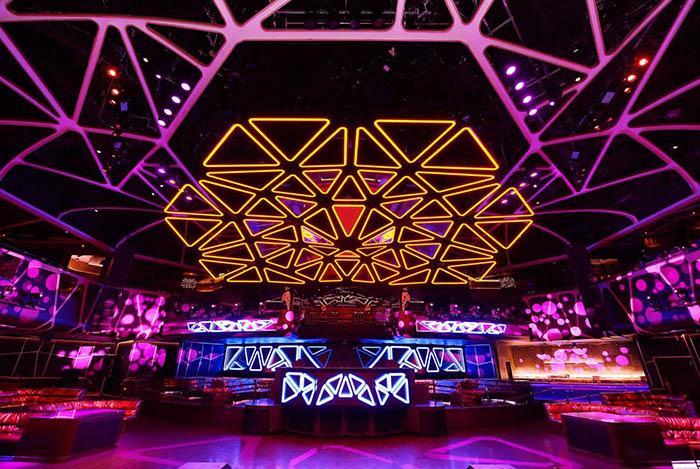 Hakkasan, located in the vibrant city of Las Vegas, is undoubtedly one of the world's most renowned nightclubs.
Situated within a luxurious casino, Hakkasan offers an extravagant and unforgettable party experience for those seeking an unparalleled nightlife adventure.
This iconic venue is famous for its outstanding performances by globally acclaimed DJs and mesmerizing visual displays that create an electrifying atmosphere on the dance floor.
With its chic ambiance and state-of-the-art sound system, Hakkasan guarantees a night filled with high-energy music, incredible dance moves, and endless entertainment.
So if you're looking to immerse yourself in the ultimate clubbing experience while enjoying Las Vegas' lively party scene, Hakkasan should definitely be at the top of your list.
Space, Ibiza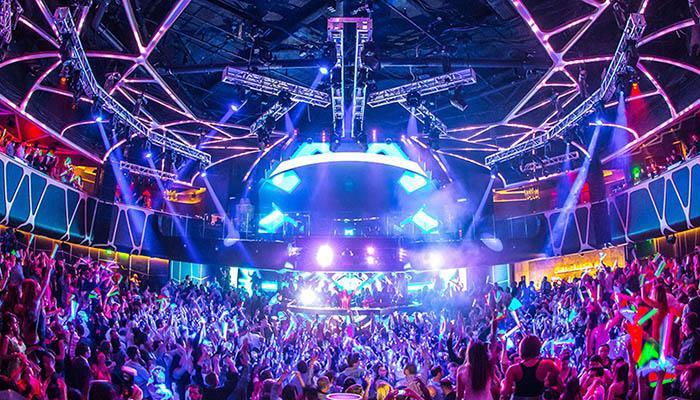 Space, located in Ibiza, is a legendary nightclub known for its iconic terrace and electrifying atmosphere. With a history spanning over three decades, Space has cemented its place as one of the world's top party venues.
Its unique layout and design allow for an unparalleled clubbing experience, with multiple rooms and dance floors catering to various music genres.
The club has hosted some of the biggest names in the DJ industry, attracting crowds from all corners of the globe.
Known for pushing boundaries and setting trends in the nightlife industry, Space continues to be a favorite destination for those seeking an unforgettable night out.
Omnia, Las Vegas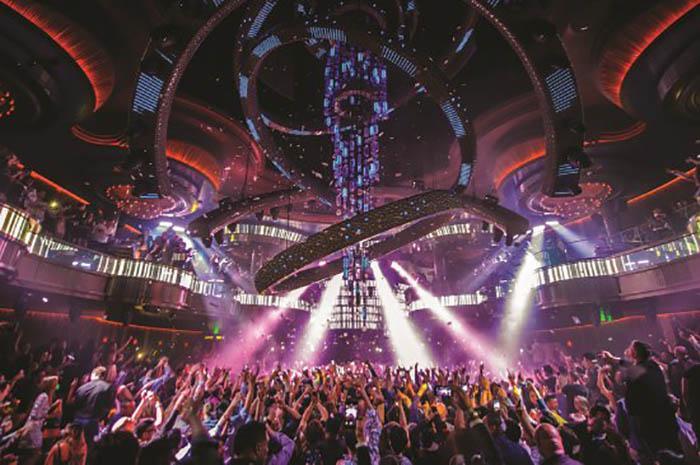 Omnia, located in Las Vegas, is a premier nightclub that offers an unforgettable clubbing experience.
Situated within the luxurious Caesars Palace hotel, Omnia combines stunning visual displays with pulsating beats to create an electrifying atmosphere.
With its state-of-the-art sound system and world-class DJs spinning the latest tracks, Omnia guarantees non-stop music and dancing throughout the night.
The club's design features multiple levels and a lavish rooftop terrace, providing ample space for patrons to mingle and enjoy breathtaking views of the Las Vegas Strip.
It comes as no surprise that Omnia consistently ranks among both locals' and tourists' favorite nightlife destinations in Sin City.
Ushuaïa Ibiza Beach Hotel, Ibiza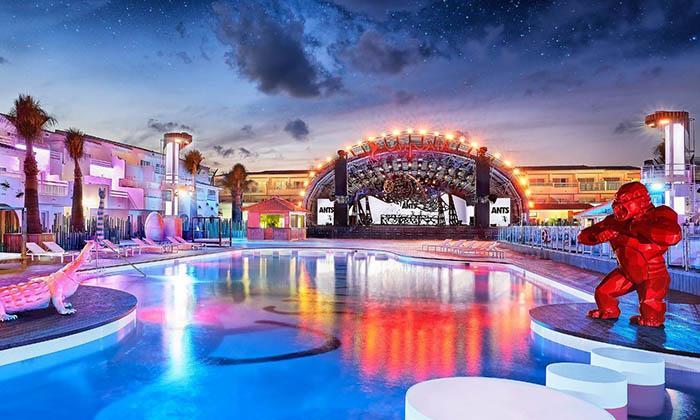 Ushuaïa Ibiza Beach Hotel in Ibiza is not just your average nightclub. It offers a unique blend of luxury hotel experience and world-class entertainment, making it a standout destination in the nightlife industry.
With its beachfront setting and stunning outdoor stage, Ushuaïa Ibiza Beach Hotel attracts partygoers from all over the world.
The venue hosts some of the biggest DJs and artists in the electronic music scene, ensuring an unforgettable clubbing experience for everyone who visits.
Whether you're lounging by the pool during the day or dancing under the stars at night, Ushuaïa Ibiza Beach Hotel delivers on its promise of delivering a high-energy atmosphere where guests can let loose and dance to their heart's content.
Unique Features and Attractions of each Nightclub
Privilege Ibiza, the world's largest nightclub, offers an unparalleled clubbing experience that is sure to captivate anyone seeking a night of entertainment.
Its unique features include its colossal size and 80-foot-high ceilings, which provide a spacious and grand environment for partygoers.
What sets Privilege apart from other clubs is its ability to host extravagant performances and shows due to its vast space.
The nightclub has a reputation for showcasing breathtaking aerial acts, fire displays, and stunning visual effects that leave guests in awe.
Hakkasan Las Vegas stands out not only for its size but also for the incredible performers it attracts. Located within a renowned Las Vegas casino, Hakkasan offers visitors an unrivaled nightlife experience with top-tier DJs and live music acts gracing their stage regularly.
Guests can immerse themselves in the energetic atmosphere while enjoying cutting-edge audiovisual technology that enhances every beat of the music.
From impressive light displays to state-of-the-art sound systems, Hakkasan provides an unforgettable sensory experience that keeps people coming back night after night.
Space Ibiza has earned legendary status among clubbers around the world thanks to its iconic terrace area.
This outdoor space overlooks the Mediterranean Sea, providing a picturesque setting as dance music reverberates throughout the night.
In addition to its breathtaking location, Space is known for hosting famous DJs who have shaped electronic dance music culture over many years.
This nightclub has become synonymous with innovation in clubbing trends and boasts multiple rooms featuring various genres of music – ensuring there's something for everyone on any given night.
Omnia Las Vegas takes luxury clubbing to new heights by integrating stunning visual displays into their design aesthetic.
Located within a prestigious hotel complex on the Las Vegas Strip, Omnia aims at creating an unforgettable ambiance through cutting-edge visuals such as LED chandeliers, large-scale video screens displaying captivating imagery synchronized with thumping beats, and even interactive elements like confetti blasts during peak moments.
This nightclub guarantees an immersive and visually stimulating experience for all guests, ensuring every night is a memorable one.
Ushuaïa Ibiza Beach Hotel combines the best of both worlds: luxury accommodations and world-class entertainment.
This unique concept allows visitors to enjoy a high-end hotel experience during the day while transforming into an open-air nightclub after sunset.
With its stunning poolside stage and top-notch audiovisual production, Ushuaïa sets the bar high for daytime clubbing destinations globally.
Combining live performances with renowned DJs spinning infectious beats, this beachfront venue.
Conclusion
In conclusion, the biggest nightclubs in the world offer an unparalleled experience for partygoers and music lovers alike.
From Privilege Ibiza's massive size and iconic status to Hakkasan Las Vegas' extravagant performances, these clubs redefine what it means to have a good time.
With their unique features and attractions, these top-rated venues continue to dominate the nightlife industry and attract visitors from all corners of the globe.
Don't miss out on experiencing the energy and excitement of these renowned hotspots for yourself!