Are you planning to move and concerned about how to transport your alcohol collection safely across state lines? Each state has unique laws surrounding the transportation of alcoholic beverages, making the process not as straightforward as it might seem.
This article aims to simplify these complexities, offering insights into the legal restrictions in different states and practical tips on securing your prized bottles during transit. Ready for a smooth ride? Dive in!
Laws and Regulations on Transporting Alcohol Across State Lines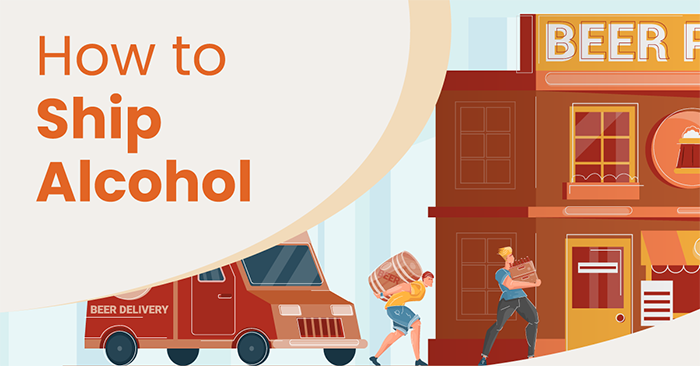 State laws on transporting alcohol across state lines vary, including restrictions in dry counties and penalties for illegal transportation.
Variations in state laws
Transporting alcohol across state lines is not a one-size-fits-all issue. Navigating the varying laws from state to state can be as complex as choosing the right wine vintage. Each state in the United States has its own unique set of rules relating to alcohol transportation.
For example, in Florida, regulations restrict the transportation of more than 12 bottles of alcoholic beverages except under certain exceptions.
From dry counties where liquor transport is entirely prohibited to regions with specific restrictions on bulk shipments, it's crucial for individuals and businesses alike to familiarize themselves with these diverse regulations.
A federal offense can result if you unwittingly transport alcoholic beverages into a banned area — an act deemed illegal under 18 U.S.C §1262 Federal Liquor Law. The intricacies in various states' laws are pervasive; some differing even when it comes down to distinct types of spirits such as beer or whiskey.
Prohibition in dry counties
In certain areas of the United States, there are what is known as "dry counties," where the transportation and sale of alcohol is either restricted or completely prohibited. These dry counties have implemented these regulations due to various reasons, such as religious beliefs or concerns about public safety and health.
It's important to be aware of these restrictions when it comes to transporting alcohol across state lines. Violating these laws can result in severe penalties, so it's crucial to familiarize yourself with the specific regulations in both your state of origin and your destination.
By doing so, you can avoid any legal issues while ensuring a smooth and compliant transport of alcoholic beverages for personal use.
Penalties for illegal transportation
Transporting alcohol illegally across state lines can result in severe penalties. It is essential to understand and comply with the laws and regulations in each state. Violating these rules may lead to fines, confiscation of the alcohol, suspension of licenses, or even imprisonment.
For example, transporting liquor into a prohibited area is considered a federal offense under 18 U.S.C. § 1262. To avoid legal consequences, it's crucial to research and follow both federal and state-specific guidelines when transporting alcohol across state borders.
Tips for Transporting Alcohol During a Move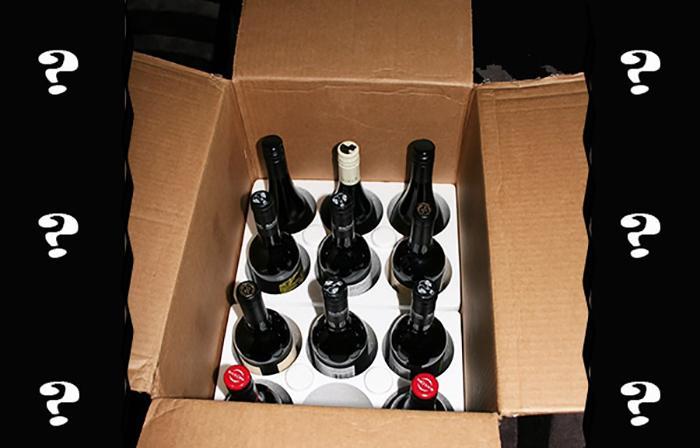 Properly store the alcohol at the appropriate temperature, ensure secure packaging and protection, and consider insuring valuable collections during transportation.
Proper storage temperature
To ensure the quality and taste of your alcohol during transportation, it's crucial to pay attention to proper storage temperature. Alcohol is sensitive to changes in temperature, and extreme heat or cold can negatively affect its flavor and composition.
It's recommended to maintain a consistent storage temperature between 50-70 degrees Fahrenheit (10-21 degrees Celsius) during transport. This range helps preserve the integrity of the alcohol, preventing spoilage or damage caused by fluctuations in temperature.
By storing your alcohol within this optimal range, you can be confident that it will arrive at its destination in excellent condition, ready for you to enjoy responsibly.
Packaging and protection
Proper packaging and protection are crucial when transporting alcohol across state lines. Here are some important tips to ensure the safety of your valuable collection:
Use sturdy boxes or crates specifically designed for alcohol transportation.
Wrap each bottle individually with protective padding, such as bubble wrap or foam sleeves, to prevent breakage during transit.
Place a layer of cushioning material, like packing peanuts or crumpled paper, at the bottom of the box to provide extra protection.
Arrange the bottles in an upright position to minimize the risk of leakage or spills.
Fill any empty spaces in the box with additional packing material to immobilize the bottles and prevent movement during transportation.
Seal the box securely with heavy – duty tape to keep it properly closed throughout the journey.
Label the package clearly with "Fragile" and "This Side Up" stickers to alert handlers about its delicate contents.
Consider using temperature – controlled packaging if you are transporting delicate wines or spirits that require specific temperature conditions.
Insurance is essential for valuable collections, so make sure your alcohol is adequately insured against loss, theft, or damage during transit.
Insurance for valuable collections
It's important to consider insurance when transporting valuable alcohol collections across state lines. Accidents happen, and the last thing you want is for your prized bottles to get damaged or stolen during the move.
Having insurance ensures that you're protected financially in case of any unfortunate mishaps. Make sure to review your current homeowner's or renter's insurance policy to see if it covers the transportation of alcohol.
If not, consider getting additional coverage specifically tailored for valuable collections like wine or spirits. This will provide peace of mind knowing that your investment is safeguarded throughout the journey.
Remember, accidents can occur unexpectedly, so it's better to be safe than sorry by having proper insurance coverage in place for your valuable alcohol collection.
Conclusion
In conclusion, transporting alcohol across state lines requires knowledge of the laws and regulations in each specific state. It is important to ensure compliance with legal limits, packaging requirements, and temperature control to prevent spills or breakage during transportation.
By following these guidelines and taking necessary precautions, individuals can safely transport alcohol for personal use or distribution between states.