Exploring the vast world of Russian liquor can seem like a daunting task, given its rich history and diverse selection.
Did you know that vodka, Russia's most famous spirit has been in production since the late 15th century?
This blog will guide you through an exciting journey of Russian alcohol, from traditional spirits to flavored vodkas and beyond.
Let's dive into this engaging tour of Russia's beloved libations!
Popular Russian Alcoholic Beverages
Russian Vodka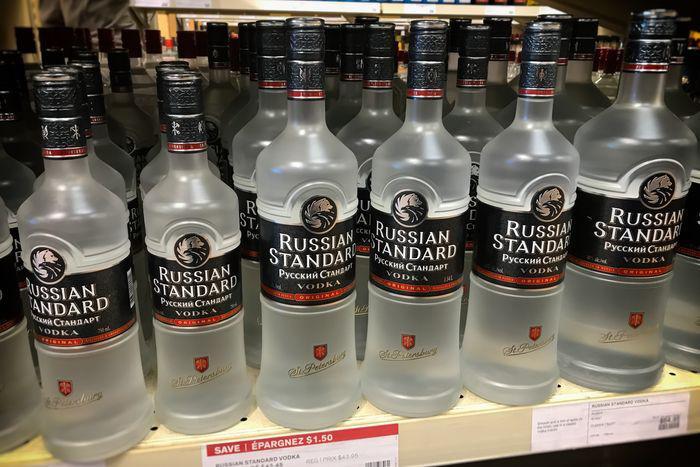 In the realm of iconic Russian liquors, vodka stands illustrious. Not originally a Russian invention – its roots trace back to Ancient Egypt – vodka found its true home in Russia around the 15th century.
Its name springs from the Russian word for "water," underscoring its fundamental role within the culture and daily life of this vast nation.
The potency is consistent across different regions, about 40% alcoholic content per serving with Lithuanian and Polish counterparts keeping pace.
Vodka production process and quality vary between brands, yet it's estimated that an average Russian consumes nearly one bottle every two days, emphasizing its immense popularity and consumption trend.
In historical moments too – like after World War II when Nazis surrendered to the Soviets – vodka held center stage until supplies ran dry!
Today, intriguing tales of vodka's history can be explored on a guided Moscow tour or by simply immersing oneself into the captivating world of traditional spirits made amidst frosty Siberian plains or bustling city distilleries.
Sovetskoye Shampanskoye or Soviet Champagne
Sovetskoye Shampanskoye, also known as Soviet Champagne, is a popular alcoholic beverage in Russia. Despite its name, it is not actually champagne but rather a sparkling wine.
It gained popularity during the Soviet era and became a symbol of celebration and luxury for many Russians.
Sovetskoye Shampanskoye has a light and bubbly texture, similar to traditional champagne, and is often enjoyed during special occasions such as weddings or New Year's Eve celebrations.
With an alcohol content of around 10-12%, it offers a milder option compared to other stronger Russian liquors like vodka.
So if you're looking for a festive drink that captures the essence of Russian celebrations, giving Sovetskoye Shampanskoye a try would be worth your while.
Sbiten or Vzvar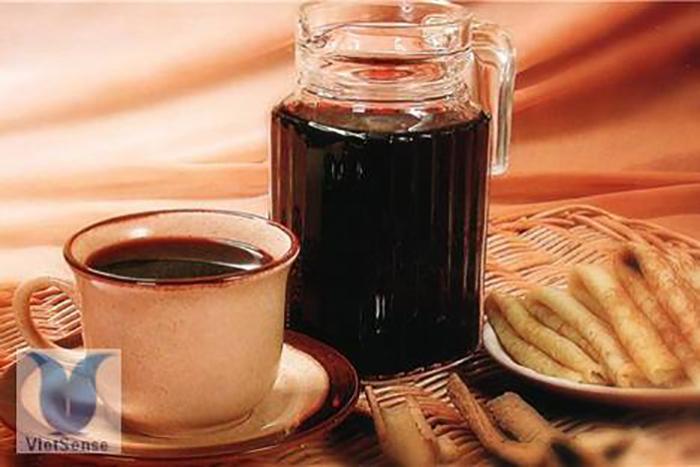 Sbiten or Vzvar is a traditional Russian beverage that has been enjoyed for centuries. It is often referred to as a hot herbal drink and is made by simmering water with various herbs, spices, and honey.
Sbiten can be traced back to the 12th century and was commonly consumed during cold winter months.
This warm and comforting drink offers a unique taste experience with its blend of flavors like cinnamon, ginger, cloves, and cardamom. The addition of honey gives it a natural sweetness that balances out the spices perfectly.
Sbiten is known for its soothing properties and is believed to have medicinal benefits.
In Russia, sbiten is traditionally served in small cups or mugs at social gatherings or winter festivals. Its popularity has led to variations being created with different ingredients like fruit juices or molasses added for extra flavor.
Russian Wine
Russian wine is an often overlooked gem in the world of alcohol. While vodka may steal the spotlight, Russian wine holds its own with unique flavors and a long history. With winemaking dating back to ancient times, Russia has perfected its craft over centuries.
The country's diverse climate allows for the cultivation of various grape varieties, resulting in a wide range of wines.
From elegant reds to crisp whites and even sweet dessert wines, Russian wineries offer something for every palate.
It's no wonder that Russian wine is gaining recognition on the international stage and becoming a must-try for any wine enthusiast. So next time you're exploring alcohol options, don't forget to raise your glass to Russian wine!
Kvass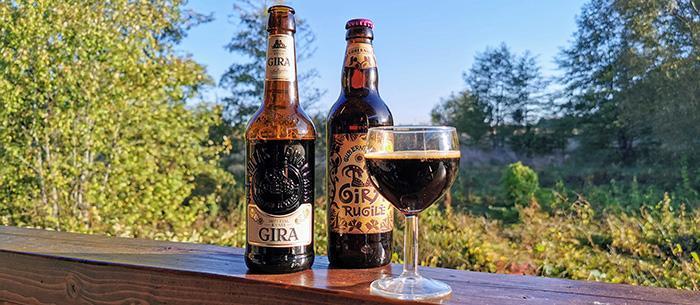 Kvass is a traditional Russian beverage that has been enjoyed for centuries. Made from fermented rye bread, this tangy and slightly sweet drink is a staple during hot summer months.
Kvass contains a small amount of alcohol, usually less than 1%, making it a popular choice for those who want to enjoy a refreshing beverage without the strong effects of stronger liquors.
With its unique flavor profile and cultural significance, kvass is definitely worth trying when exploring the world of Russian liquor. Traditional Russian spirits, Russian liquor brands.
Traditional Russian Liquors
Starka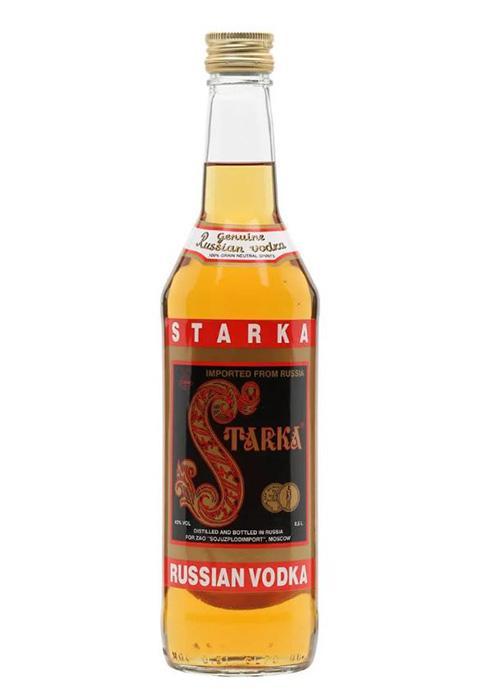 Starka is a traditional Russian liquor that holds a special place in the hearts of many alcohol enthusiasts. This aged spirit is typically made from rye or wheat and is aged for extended periods, often in oak barrels.
The longer the aging process, the more complex and smooth the flavor becomes. With its rich amber color and distinctive taste, Starka offers a unique drinking experience.
It has been enjoyed by Russians for centuries and continues to be cherished as part of their cultural heritage.
So, if you're looking to explore authentic Russian drinks, don't miss out on trying Starka – it's truly one-of-a-kind!
Samogon Vodka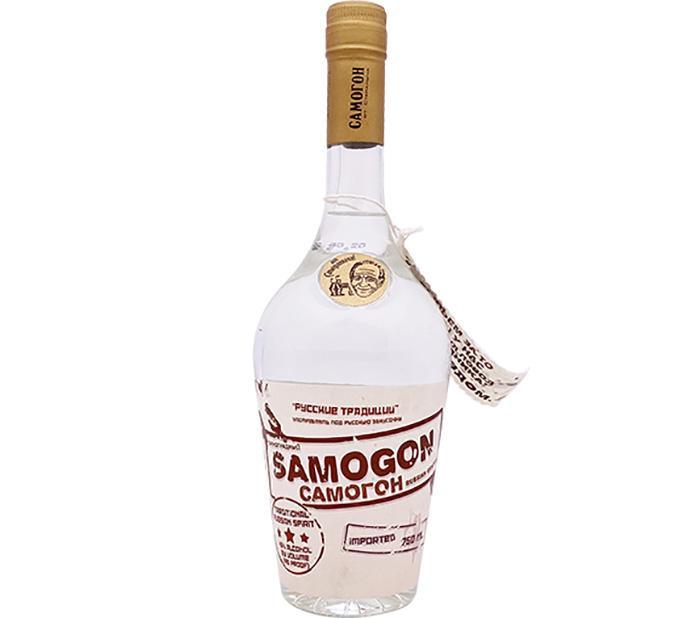 Samogon vodka is a traditional Russian liquor that holds a special place in the hearts of many alcohol enthusiasts. Made through homemade distillation methods, samogon vodka is known for its strong and distinct flavor.
This type of vodka has been produced by individuals in Russia for generations, with each family having their own secret recipe and techniques.
Unlike commercially produced vodkas, samogon can have varying alcohol content since it's not regulated or standardized.
However, it typically packs quite a punch with an alcoholic content similar to other Russian spirits at around 40%.
Despite being considered illegal in some countries due to safety concerns, samogon vodka continues to be enjoyed by those who appreciate its rich heritage and unique taste.
Yorsh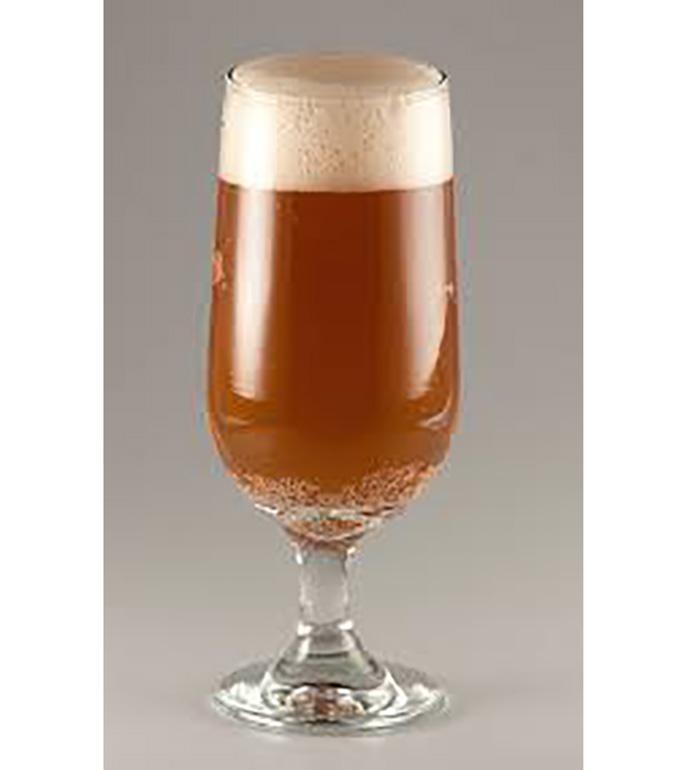 Yorsh is a popular traditional Russian drink that combines beer and vodka. It is commonly prepared by pouring a shot of vodka into a glass of beer and then mixing it together.
Yorsh has gained popularity in Russia due to its refreshing taste and the unique combination of flavors.
This drink is favored by many as it provides an interesting twist to the typical beer-drinking experience. With its relatively simple recipe, Yorsh can be easily enjoyed at home or in bars throughout Russia.
So, if you're looking to try something different, give Yorsh a shot!
Notable Russian Liquor Brands
Russian Standard, Beluga, Ruskova, and Zyr are some of the notable Russian liquor brands known for their high-quality spirits.
Russian Standard
Russian Standard is a well-known Russian vodka brand that has gained popularity both domestically and internationally.
It is crafted using the finest ingredients and traditional production methods, ensuring its high quality and smooth taste.
Russian Standard vodka undergoes a meticulous distillation process, which involves multiple filtrations to remove impurities and create a pure spirit. With an alcohol content of around 40%, this brand offers a range of flavors, allowing consumers to choose their preferred taste profile.
Renowned for its commitment to excellence, Russian Standard has won numerous awards for its exceptional craftsmanship and dedication to preserving the authentic heritage of Russian vodka.
It embodies the rich traditions of Russia's spirited history while embracing modern expectations of quality and sophistication.
Whether enjoyed neat or used as a base for classic cocktails like the Moscow Mule or White Russian, Russian Standard vodka provides a memorable drinking experience.
With its focus on producing premium spirits, Russian Standard represents the best that Russia has to offer in terms of alcoholic beverages.
It is part of the country's vibrant liquor industry that continues to evolve with new brands and products emerging regularly.
From traditional spirits like Starka to contemporary options like flavored vodkas, there are plenty of choices for those looking to explore Russia's diverse drinking culture.
Beluga
Beluga is a high-end Russian vodka brand that has gained worldwide recognition for its exceptional quality and craftsmanship. Made with the finest ingredients and distilled using traditional methods, Beluga stands out among other vodkas in terms of elegance and smoothness.
With its distinct flavor profile and luxurious packaging, Beluga has become a favorite choice for those who appreciate the finer things in life.
This premium vodka is often enjoyed neat or as part of classic cocktails, adding sophistication to any drinking experience.
It's no wonder that Beluga has become synonymous with Russian luxury, representing the pinnacle of excellence in the world of spirits.
Ruskova
Known for its high-quality vodka, Ruskova offers a smooth and clean taste that is highly valued by connoisseurs.
Produced using traditional methods, Ruskova stands out in the crowded vodka market with its commitment to exceptional craftsmanship. With an alcohol content around 40%, it delivers a satisfying kick without overpowering the palate.
Whether enjoyed neat, on the rocks, or mixed into a classic cocktail, Ruskova's authenticity and superior flavor make it a must-try option for those seeking an authentic taste of Russian spirits.
Zyr
This premium vodka is known for its exceptional quality and smooth taste. Zyr is produced using a unique filtration process, which involves running the spirit through copper filters multiple times to ensure maximum purity.
The result is a vodka that boasts a clean and crisp flavor profile, making it perfect for sipping straight or mixing into your favorite cocktails. With its commitment to craftsmanship and attention to detail, Zyr stands out as a top choice in the Russian liquor market.
So if you're looking to experience an authentic and refined Russian alcoholic beverage, Zyr should definitely be on your must-try list.
Conclusion
In conclusion, Russian liquor offers a wide range of options for alcohol enthusiasts to explore. From the world-famous Russian vodka to traditional spirits like Starka and Samogon Vodka, there is something for everyone's taste.
With notable brands like Russian Standard and Beluga leading the industry, the Russian liquor market continues to evolve while preserving its rich drinking culture.
So raise a glass and savor the authentic flavors of Russia with these must-try alcoholic beverages.
Cheers!