Welcome to the electrifying nightlife scene of Ybor City, Florida! Known for its historic district and a rich variety of drinking establishments, this area in Tampa Bay is a must-visit for anyone looking to experience craft beers, unique cocktails, live music, dancing, or simply enjoy happy hours surrounded by friendly locals.
In our latest blog post, we've compiled the ultimate list featuring the 10 best bars in Ybor City that you absolutely need to check out on your next night out.
The Top 10 Bars In Ybor City, FL
The Castle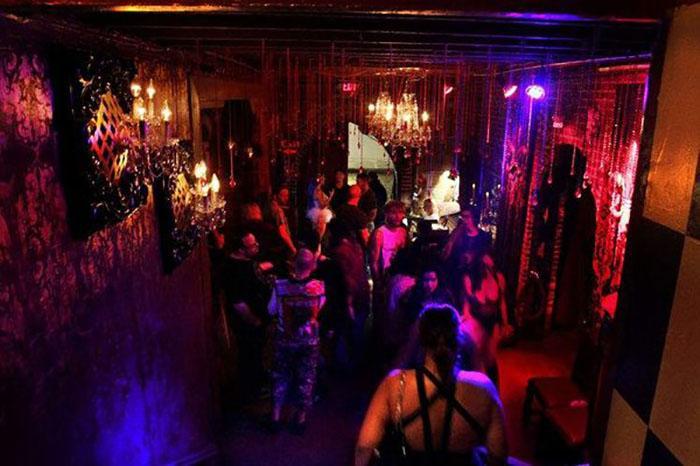 The Castle, one of the most iconic bars and nightclubs in Ybor City, is a must-visit destination for anyone seeking an electrifying nightlife experience.
This renowned establishment caters to a diverse crowd who crave excitement and adventure.
Within this enigmatic setting, patrons are treated to a wide range of entertainment options that help solidify The Castle's reputation as one of the best places to party in Tampa.
With an assortment of music genres such as alternative rock or electronic beats played throughout different areas within the venue, it offers something for everyone. Additionally, while enjoying specialty themed nights like vampire ball or masquerade parties, enthusiasts from all walks of life can engage in delightful conversations over drinks at the bar.
Coyote Ugly Saloon
Coyote Ugly Saloon, a top-rated bar in Ybor City Florida, serves up not only cold beers but also an entertaining and lively atmosphere. Known for their country and rock music, this saloon-style bar sets itself apart with talented lady bartenders dancing on the bars to keep the energy high and customers entertained.
As part of a successful chain, Coyote Ugly's 13 locations across the United States – along with international bars in Russia and the United Kingdom – are well known as popular spots for both locals and tourists alike.
Gaspar's Grotto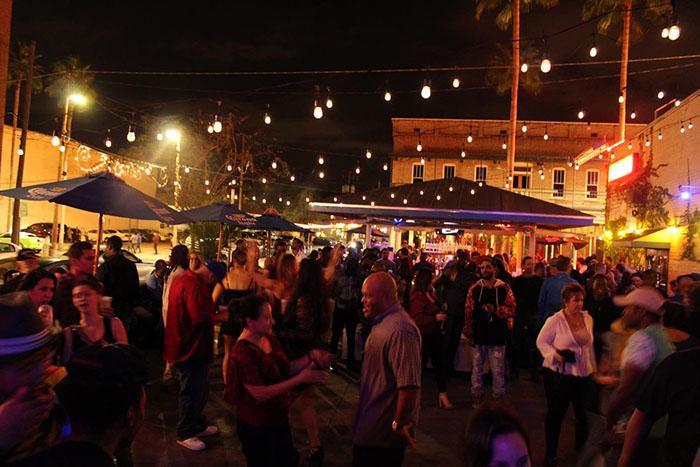 Gaspar's Grotto, situated in the heart of Tampa's historic district. This lively establishment boasts a pirate-themed decor and menu that transport visitors to an authentic experience amidst Florida's rich maritime history.
Not only does Gaspar's Grotto deliver on entertainment with live music and events throughout the week, but its extensive range of cocktails has garnered popularity among locals and tourists alike.
Immerse yourself in their diverse selection while reveling in stories about Florida pirates from days long past—a true testament to Ybor City's legendary nightlife scene.
Ybor City Wine Bar
Ybor City Wine Bar is the perfect spot for alcoholics who appreciate unique wines and craft beers. This wine bar offers an unparalleled wine tasting experience in the Tampa area, with a variety of fine wines to choose from.
Located in the heart of Centro Ybor, it provides a great opportunity for people watching while sipping on your favorite glass.
They have created an atmosphere that reflects the flair and vibrancy of this historic area.
Crowbar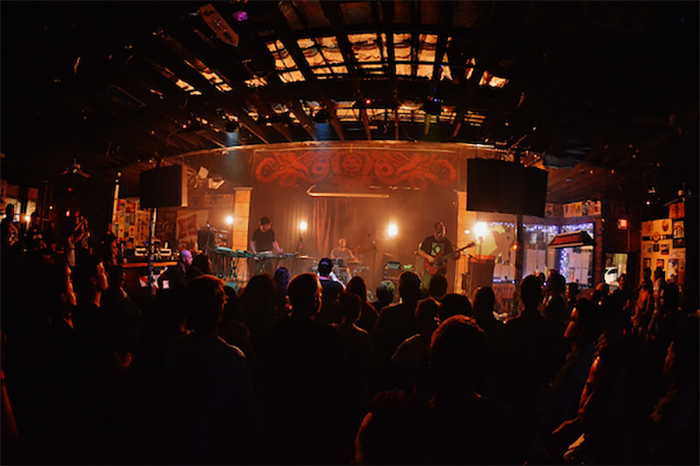 This live music venue is known for its alternative and indie music scene featuring both local and national acts.
The bar hosts weekly events at its beer garden called "The Crow's Nest" that offers a great atmosphere for party-goers. At Crowbar, you can find anything from tattoos to jeans as guests come dressed casually to enjoy live music or special events.
The Bad Monkey
If you're looking for a unique bar experience in Ybor City, FL, The Bad Monkey should be on your list. This military-themed establishment offers pub-style cuisine and a full-service bar with personalized or self-serve taps.
You can spend your time here playing Jenga, shooting pool, or hanging out in the loft area.
One of the highlights of The Bad Monkey is its decor. It features an array of military-inspired memorabilia that adds to its quirky charm. Plus, this top-ranked bar receives rave reviews from visitors who love its positive energy and entertaining activities like beer pong tournaments.
SpookEasy Lounge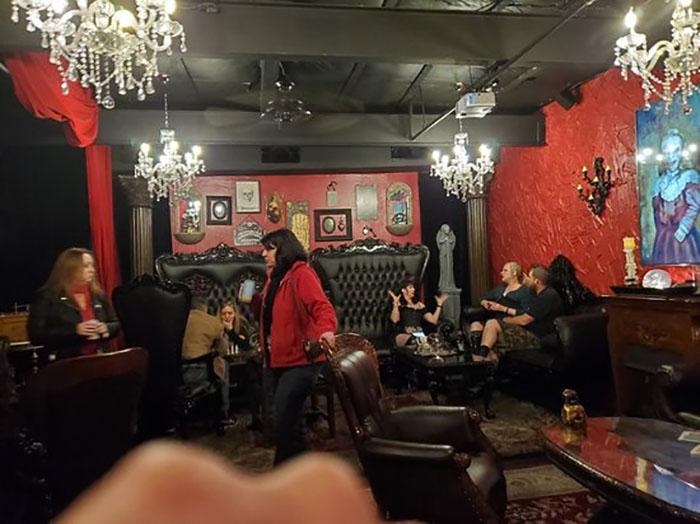 SpookEasy Lounge is a unique and adventurous haunt in Ybor City that offers an eerie atmosphere with its spooky Halloween-themed decor. This legendary speakeasy lounge features botanical tea, Kava Kava, and spirits served in the catacombs of a historic building that was once home to The Social and Flirt nightclub.
SpookEasy Lounge adds something entirely different to the drinking scene in Ybor City. It's perfect for those who want to try something new and enjoy being spooked while sipping on delicious cocktails or enjoying other beverages like herbal teas or Kava Kava.
Big Storm
Big Storm is a prominent brewery in Ybor City, offering a wide range of beers and cocktails for alcohol enthusiasts. With its newly opened 11,000-square-foot taproom and restaurant, Big Storm has become one of the top bars to visit in the historic district.
The taproom also features an exclusive "storm cellar," where patrons can try out their barrel-aged beers. Visitors can enjoy happy hour specials while taking in live music or indulging in some of the local breweries' finest creations.
Zydeco Brew Werks
Zydeco Brew Werks has quickly become a favorite among locals and tourists alike. This bar and restaurant offers an impressive selection of craft beer and serves delicious food with Louisiana flavors that will leave your taste buds wanting more.
The NOLA-inspired atmosphere is modern yet nostalgic, making it the perfect spot for a night out on the town.
One unique feature that sets Zydeco apart from other bars in Ybor City is their cigar-friendly policy. You can enjoy a drink inside while smoking a fine cigar from their outdoor humidor lounge area.
Reservoir Bar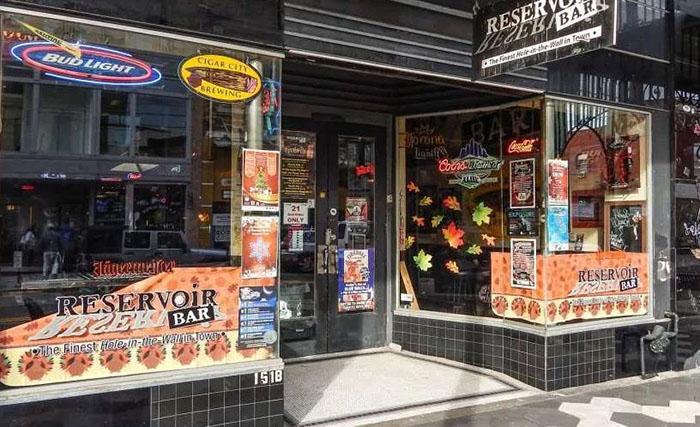 Reservoir Bar is a hidden gem in Ybor City, FL that promises a good time without breaking the bank. As one of the finest dive bars in Tampa.
What sets Reservoir Bar apart from other casual party venues in Tampa is its inclusivity towards the LGBTQ+ community. This bar is listed as one of the 14 best gay-friendly bars in Tampa, making it an ideal destination for anyone looking to have fun while feeling safe and accepted.
Conclusion
In conclusion, Ybor City is a prime destination for people looking for a fun and exciting nightlife experience. With the top 10 bars listed in this article, visitors can easily navigate through the diverse array of drinking establishments available.
From craft beer to cocktails, live music to happy hour specials, and party atmosphere to late-night spots, Ybor City has it all. Don't hesitate to embark on an unforgettable pub crawl that's sure to satisfy all your entertainment needs.